Casa Cultural SUYAI (COL-73)

Type: Art/Culture - Country: Colombia
Brief description and main aims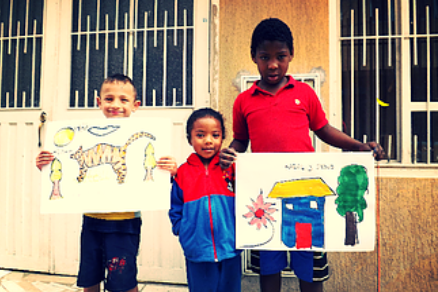 The project seeks, through cultural activities and events, to integrate various parts of society. This cultural exchange strives to construct peace and respect for human rights.
Main Activities
The foundation offers a variety of activities for adults and children. Some of them are the following:
Biblioteca Popular Eduardo Galeano: is an open space for the wholecommunity (Monday to Saturday from 9 am to 12 pm and from 2-5 pm).
Cine club para niños: children and teenagers can enjoy cinema and discuss later on about each movie, the characters and the techniques.
Asesoría de tareas y refuerzo escolar: alternative space for extracurricular activities where where children can request help with homework.
KIDS + TEEN + ART: This project is aimed to promote the use of the English language with the help of art using songs, videos, painting, books and hand puppets etc.
Volunteer tasks
The volunteer can get engaged in all the mentioned work areas. Depending on his or her preferences and experiences, he/she can:
Support the library
Help different workshops (art, dancing, music, handicraft etc.)
Help the kids with their homework
Teach language classes (e.g. English)
Help in the office or library
Volunteer requirements / Skills
The volunteer should:
should be a responsible, respectful, reliable and punctual person
have good values,a positive attitude and open to give and receive a lot of knowledge.
Teaching skills are preferred (in particular English)
No gender is given a preference.
Important: You need to be proactive, motivated to work with young people, and full of ideas. . Also teaching skills required. If you like puppets, theater, Circus, clown, Juggling etc this is the perfect social project for you.
Location
Calle 62B #87c-59 Sur, Bogotá -Cundinamarca.
The project is located in Bosa, a neighbourhood in Bogotá which is one the parts with the highest population density and a variety of different cultural and personal backgrounds (indigenous people, people from rural areas displaced by the armed conflict, handicapped people, pregnant women etc.). There is also a high percentage of poverty and unemployment.
Hosting Situation (Board and Lodging)
The volunteer will live with a host family.
Explore our projects world-wide
Explore our Projects Database and find placements among over 800 volunteering opportunities in more than 40 countries.
Long-term Projects
You can see all the projects on a country leaving the Project Type field empty and selecting a country.
Short-term Projects
You can see all the projects on a country leaving the Project Type field empty and selecting a country.