Newsletter no. 54 – Staying Connected
Dear friends in all parts of the world,
The latest issue of the ICYE Newsletter is here!
The global pandemic is shaping the field of international volunteering. How is the ICYE Federation staying connected during these challenging times?
In this issue, you can take a look at the latest developments of our South to South Scholarship Fund, meet our new team member at the IO, learn more about our new partnership agreements, get to know our new associate member organisation, SVI Belgium, and read about the progress of the work on the Sub Committees, among others.  
To read the newsletter, click here.
We wish you inspirational moments with this issue!
Best wishes,
ICYE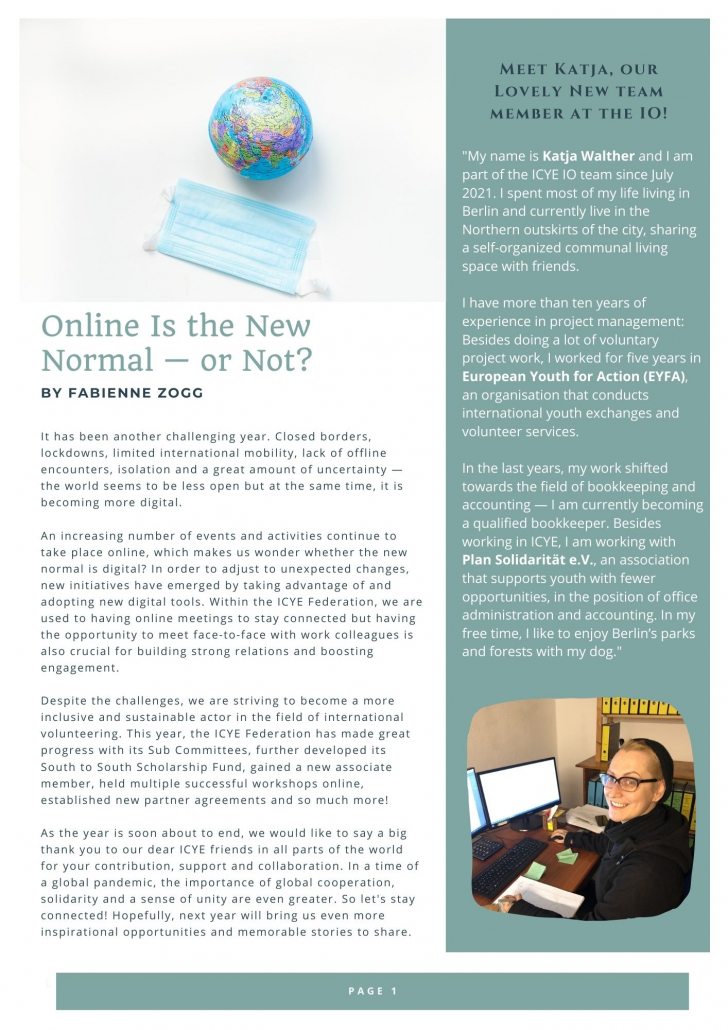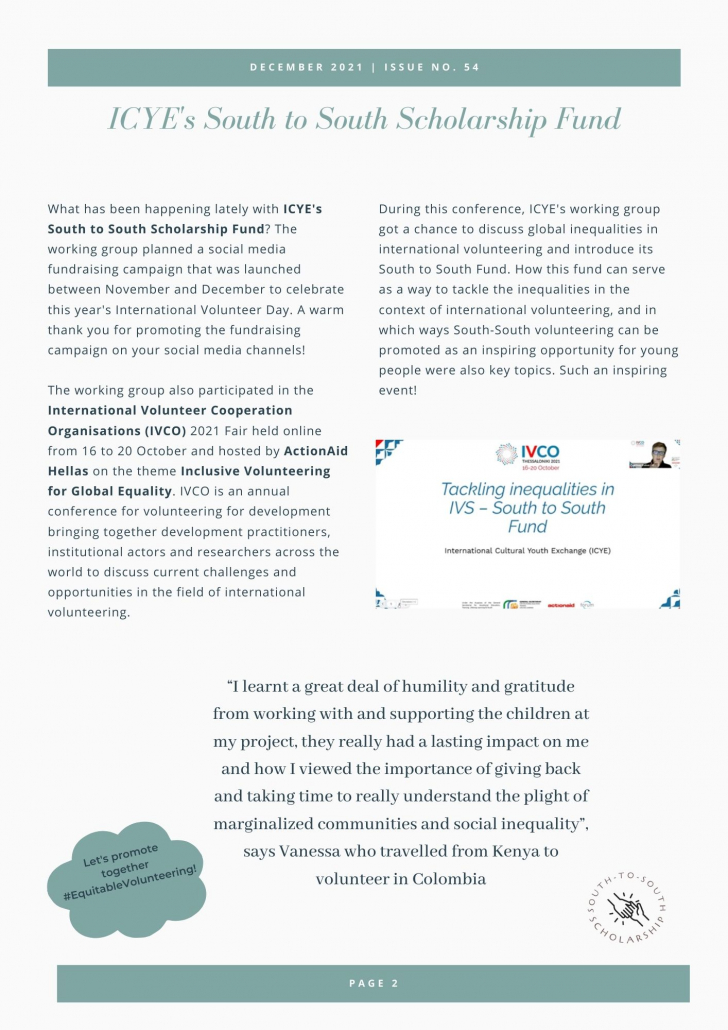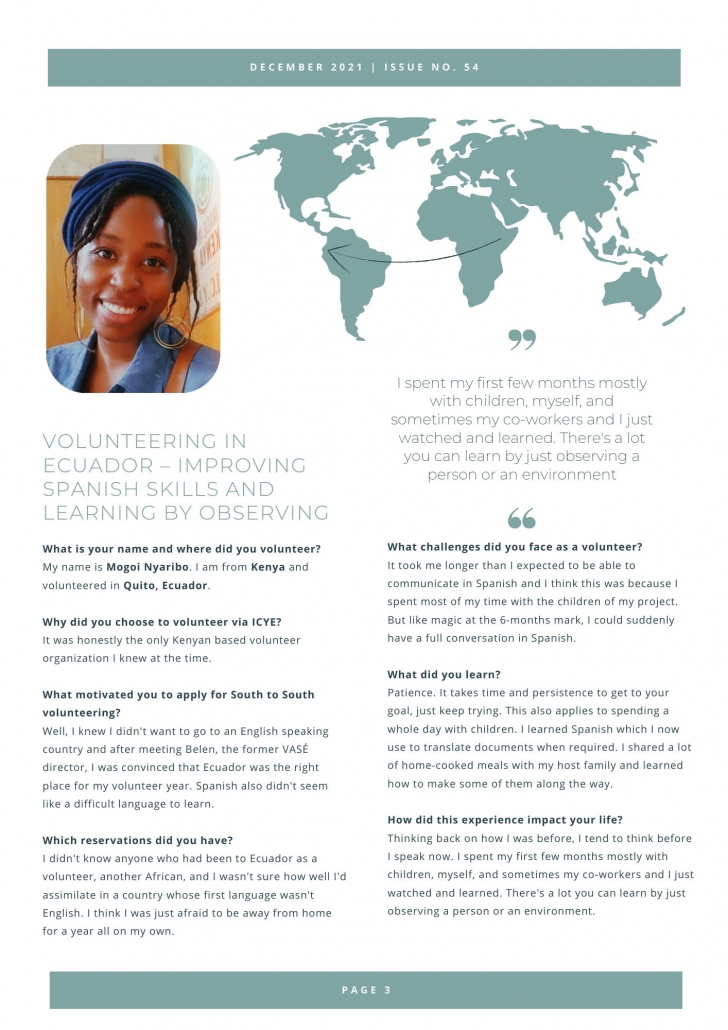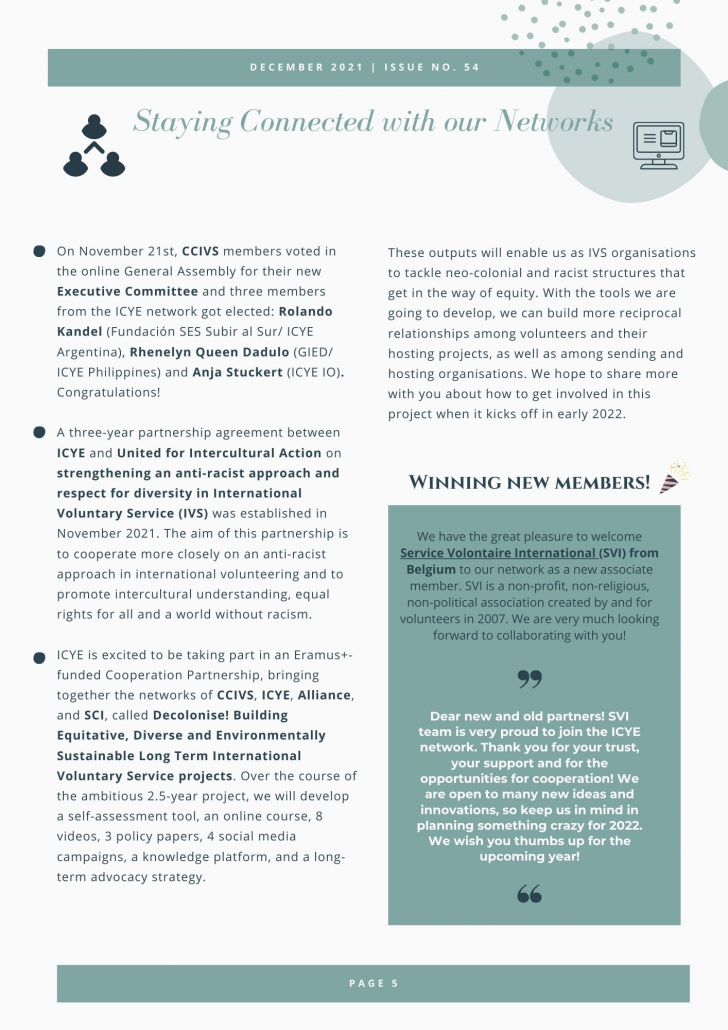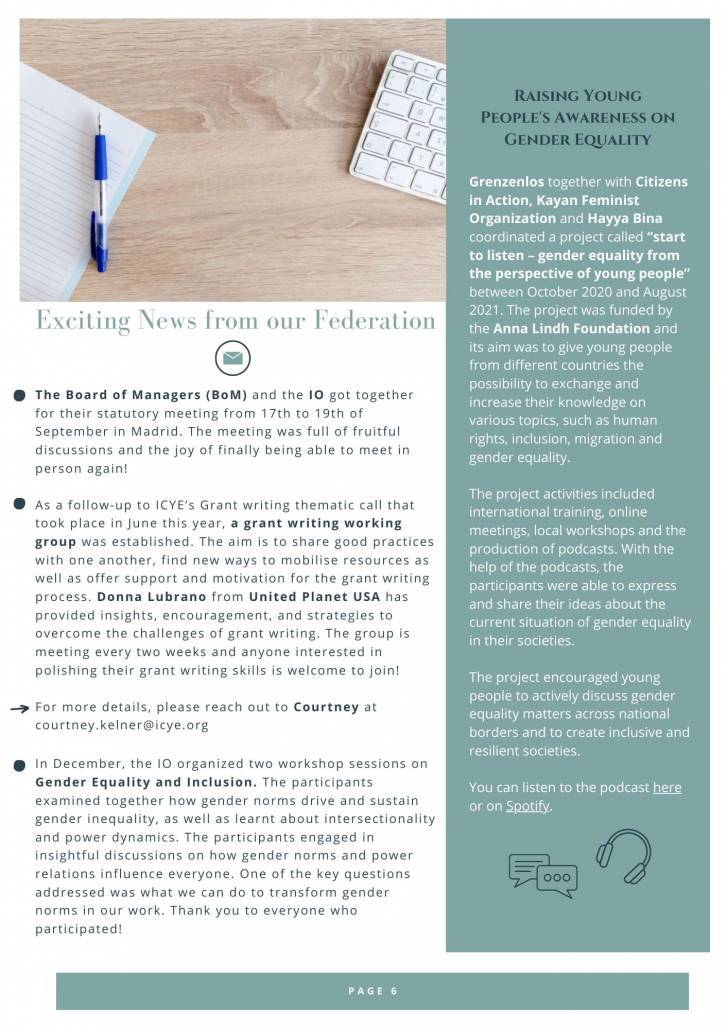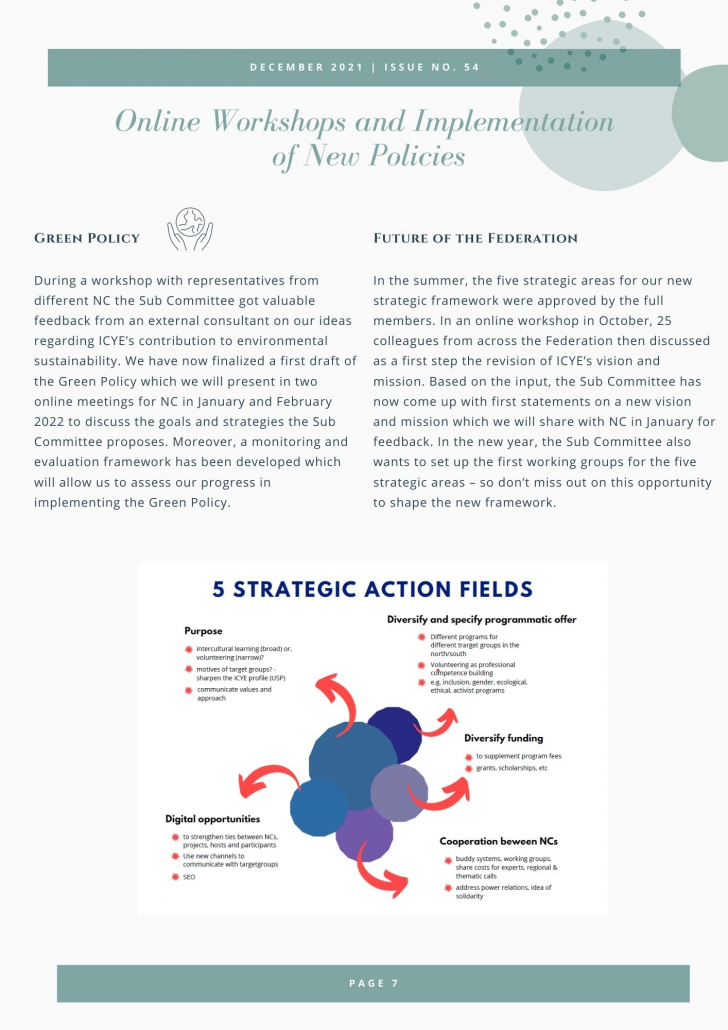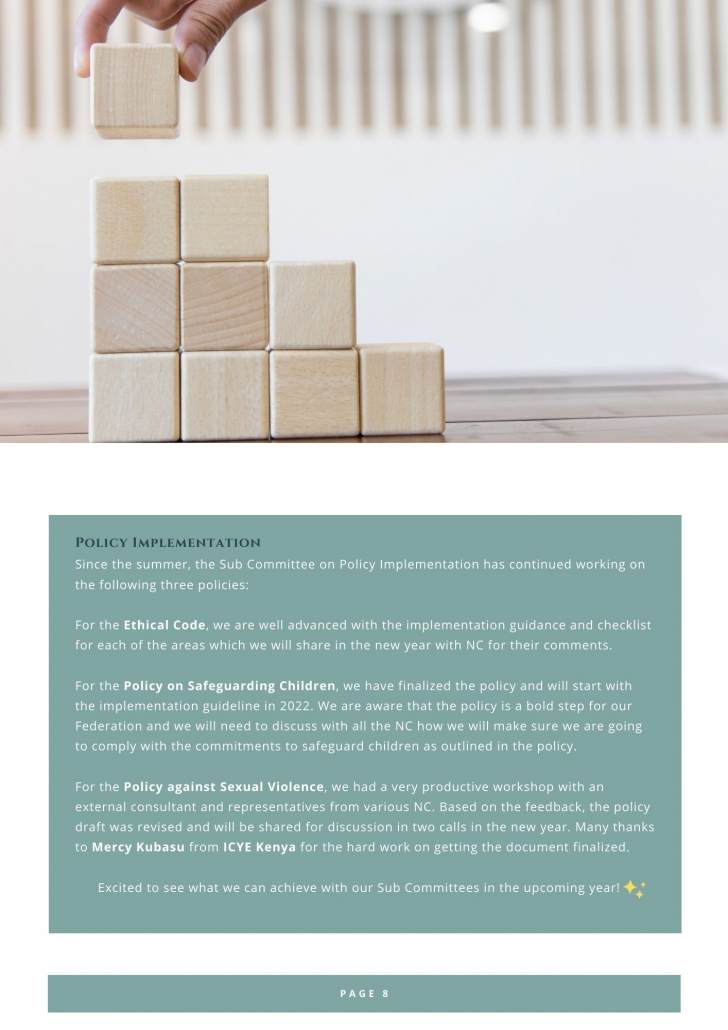 Appendix:
Online is the New Normal — or Not?
ICYE's South to South Scholarship Fund
Staying Connected with our Networks
Exciting News from our Federation
Online Workshops and Implementation of New Policies
Here you can view and download the previous ICYE Newsletter issues: