Young Leaders for Social Change: Entrepreneurship through Volunteering

Young Leaders for Social change: Entrepreneurship through Volunteering
Argentina – Austria – Ecuador – Finland – Honduras – Philippines – Poland – Slovakia – South Africa – Vietnam 
The Erasmus+ Key Action 2 project Young Leaders for Social Change: Entrepreneurship through Volunteering aims to promote creativity and a sense of initiative in young people in order to empower social entrepreneurship in keeping with the values of youth voluntary work – solidarity, civic spirit, cooperation and respect for human dignity. Social entrepreneurship can be understood as the pursuit of sustainable solutions to neglected problems and has the potential to serve community interests and support new ideas, leadership, teamwork and creativity, which address the urgent need for alternatives to dominant economic systems. Social Entrepreneurship values solidarity and democracy and engages vulnerable people, contributing to social cohesion and development of skills that support employment and reduction of inequalities.
Social entrepreneurship in youth volunteering can drive young people to creativity, initiative taking and leadership, and enhance their engagement within the local community for their own personal and professional growth and the collective growth of the community. Volunteers in this project will receive training and support in social entrepreneurship and empowered to develop and lead campaigns or actions tackling social issues.
The project includes the following activities:
Taskforce Preparation Meeting in Berlin, Germany from 1 – 3 December 2018, hosted by the ICYE International Office
International Entrepreneurship Multipliers Workshop in Buenos Aires, Argentina from 11 – 15 March 2019, hosted by Fundación SES.
Volunteering Activities from 15 April – 15 December 2019 for 13 volunteers in the following countries: Argentina, Austria, Ecuador, Finland, Honduras, Iceland, Nigeria, the Philippines, Poland, Slovakia, South Africa, United Kingdom and Vietnam.
Campaigns or actions from 1 May – 30 November 2019 in the participating countries, developed and implemented by volunteers with the support of their respective host and host coordinating organisations.
Final Evaluation Meeting from 9 – 13 March 2020
The publications of the project:
Final Activity Report  of the International Social Entrepreneurship Workshop, Buenos Aires, Argentina, 11 – 15 March 2019
Handbook for Social Entrepreneurship Through Volunteering: click here for English, click here for Spanish.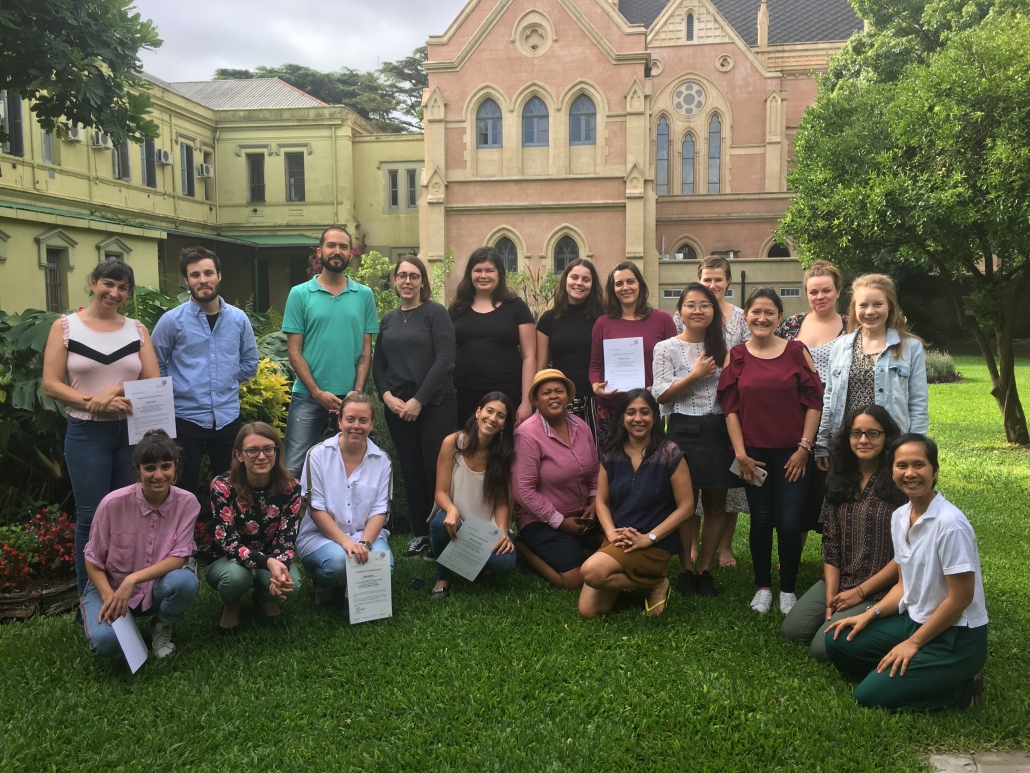 Partners in the project:e project:
1. Fundación SES, Argentina
2. Wohnheim St. Martin, Austria
3. Fundación VASE – ICYE Ecuador
4. Un Techo Para Mi Pais, Ecuador
5. Maailmanvaihto ry – ICYE Finland
6. Kisälli-Harjulanmäki, Finland
7. ICYE Honduras
8. El Arca de Honduras
9. Althjodleg Ungmennaskipti – AUS
10. Rauði krossinn í Reykjavík, Iceland
11. ICYE Nigeria
12. Hope for HIV/AIDS, Nigeria
13. FIYE – ICYE Poland
14. KERIC – ICYE Slovakia
15. Volunteer Centre–ICYE South Africa
16. ICYE United Kingdom
17. Ruskin Mill Trust, United Kingdom
18. Grenzenlos interkultureller Austausch – ICYE Austria
19. Centre for Sustainable Development Studies, Vietnam
20. Global Initiative For Exchange & Development Inc.,– ICYE Philippines