Finland
In Finland, the project "Young Leaders for Social Change: Entrepreneurship through Volunteering" Kisälli's is participated by Kisälli-Harjulanmäki, their Nigerian volunteer Damilola Adekanmbi and Maailmanvaihto – ICYE Finland.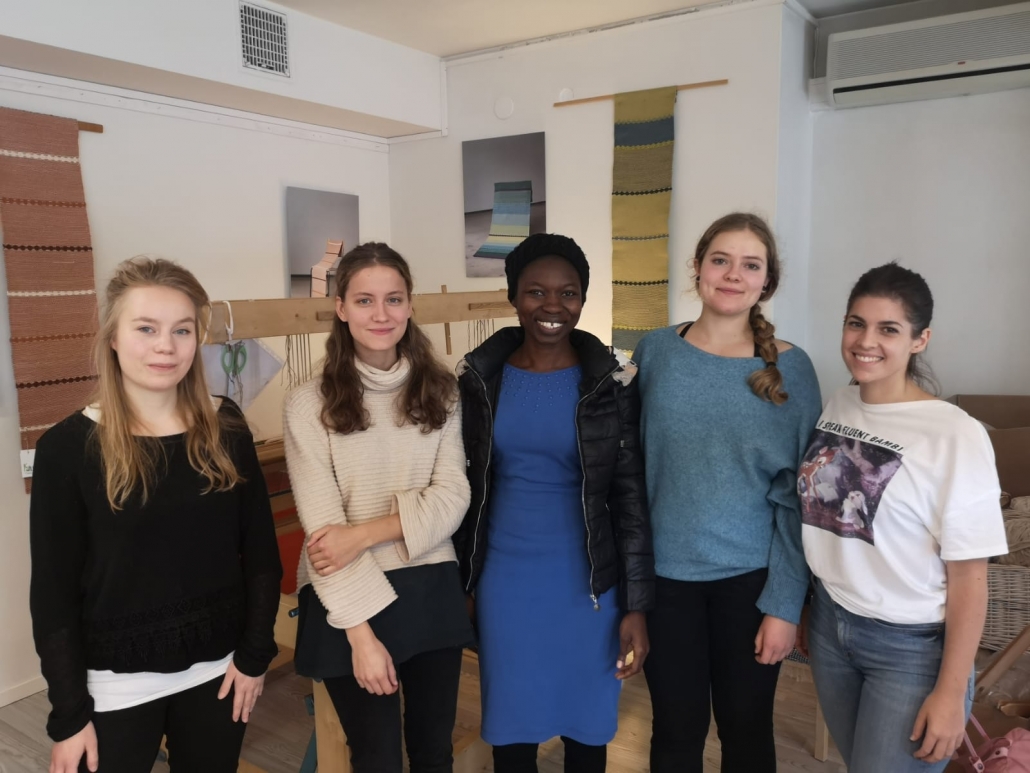 Kisälli-Harjulanmäki is an organization located in Vihti, Finland, with two main activities: it provides supported housing in "Harjulanmäki" home for mentally disabled people and a workshop called "Kisälli" which provides art and work therapy for disabled people. At Kisälli-Harjulanmäki the volunteers help disabled people in their daily activities at the Kisälli arts&crafts workshop and at the Harjulanmäki home. The work includes both artistic work and practical personal assisting.  www.kisallipaja.fi
Maailmanvaihto – ICYE Finland is a youth exchange organization which sends young people from Finland for volunteering for 6–12 months and receives international volunteers to Finland. Maailmanvaihto works for advancing intercultural understanding, equality and peace. Damilola's volunteering period at Kisälli coordinated by Maailmanvaihto. www.maailmanvaihto.fi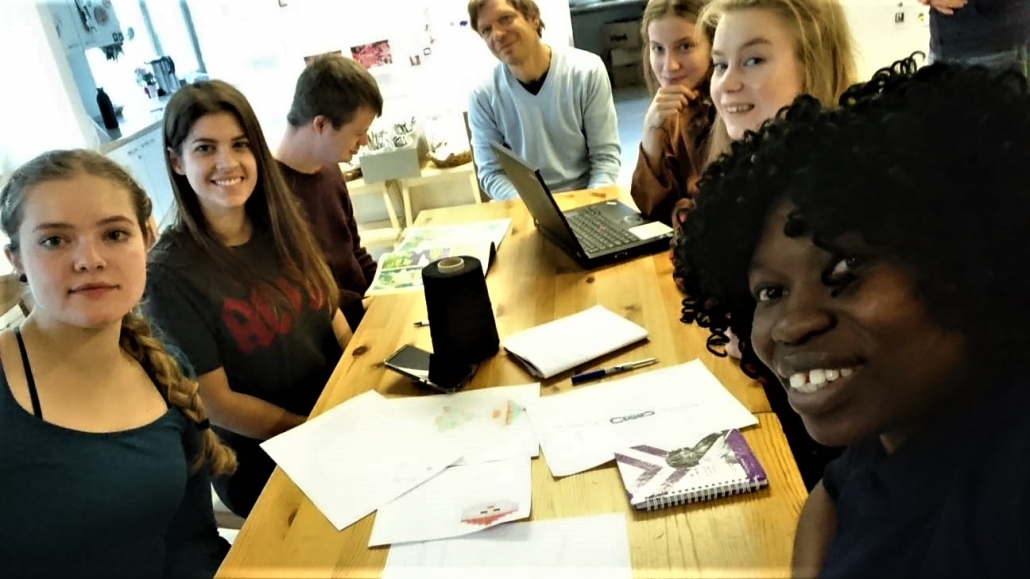 Structure of Campaigns and Actions
Aim of the project
The aim of the project is to offer local children in Vihti intercultural learning and introduce Kisälli's work to local people to make them more aware of Kisälli's art & crafts work with people with disabilities and also international volunteer cooperation.
Background research
Kisälli has been working in Vihti for already many years now and is thus rather familiar with the local environment.
Project: Beads of Co-operation
Objectives
Intercultural learning
Increasing awareness on co-operation and art&crafts work with people with disabilities
Targets
The aim is to reach

the children of kindergarten "Päiväkoti Pikkulyhty (aged max. 7 years)
local people (of different ages) in Vihti more through meeting them at the Christmas market and through informing them about Kisälli's participation in the Christmas market event
Action Plan & Timeline
October–November 2019. Volunteer Damilola and co-volunteers will hold a workshop for the children in a local kindergarten in Vihti, "Päiväkoti  Pikkulyhty" on making handcrafts. The workshop offers the children intercultural learning and the idea is to introduce them a little to Nigeria as well as Africa more broadly and to have interaction with them. The staff of Kisälli will contact local kindergartens and support the volunteers in planning the workshop.
October–November 2019. Making accessories from beads by Kisälli's workers, Damilola and co-volunteers. The workshop will provide participants with handicraft skills and the volunteers with skills in planning marketing products. Volunteer Damilola will lead making the accessories with the support of staff from Kisälli.

Preparation for the Christmas Market in Vihti with volunteer Damilola and her co-worker at Kisälli. The Christmas market was held on 29.11.2019.

Target group
Local children in Vihti (kindergarten Päiväkoti Pikkulyhty)
Other local people in Vihti
Workers of Kisälli (people with disabilities)
Partners
Kindergarten Päiväkoti Pikkulyhty which follows Steiner education.
The organisers of Vihti's Christmas market.
Possibly local newspaper in Vihti.