Subir al Sur – Fundación SES
575 San Martin, 6th floor.
Buenos Aires
Argentina
Tel: +54-11- 53688370
Reinforcing Volunteering in Buenos Aires
Aim
Making more people aware of the benefits of volunteering and increasing the number of volunteers in Buenos Aires, both outgoing and incoming volunteer, their mentors, families who host them and language groups. All of these different parts play an important role in the structure of volunteerism, and building a strong foundation of people who take part in all of these aspects is the aim.
Background research
There is a need for a strong core of local volunteers in Buenos Aires.
Volunteers can play a very important role in communities and there are many benefits to volunteering, both social and professional for the individuals and for the community as a whole.
Objectives
To promote the idea of volunteering to local people.
Strengthen the idea that helping people is important.
Get more people to be involved in volunteering, both locally and internationally.
Bring more attention to volunteer organisations in the city.
To form an infrastructure of outgoing and incoming volunteers, host families, mentors and language groups.
Set/define targets
Young people (16-30 years old) who are interested in different cultures and doing volunteering.
Increase their interest in participating in volunteering by providing information and answering questions.
Around 1000 people combined will be reached in all the events.
The goal is to gain at least 5 new host families, 10 mentors and 1 language group.
Action plan & timeline
Timeline: 31.5.19 – 14.12.19
Fundacion SES and Subir Al Sur will either take part in or organise five events during this time. These events will give attention to volunteering and the important role that it plays. People attending those events will hopefully be more interested in volunteering through communicating with volunteers, hearing about their experiences, learning more about it and receiving information on the topic. This will expectantly lead to more volunteers being recruited as well as more host families and mentors, who also play an integral part in the volunteer system.
Event 1 – First Forum of Adolescents and Youth of Argentina for Inclusive Education: "Without action there are no rights" (31.5-01.06, 2019)
The volunteers of Subir al Sur participated in the First Forum of Adolescents and Youth of Argentina for Inclusive Education taking place at University of the Argentine Social Museum (UMSA). During these two days, they were able to listen to specialists in the field, who presented tools and ways of ​​strengthening their work as volunteers in their host projects, where they often encounter challenging situations with respect to the needs of the children and youth.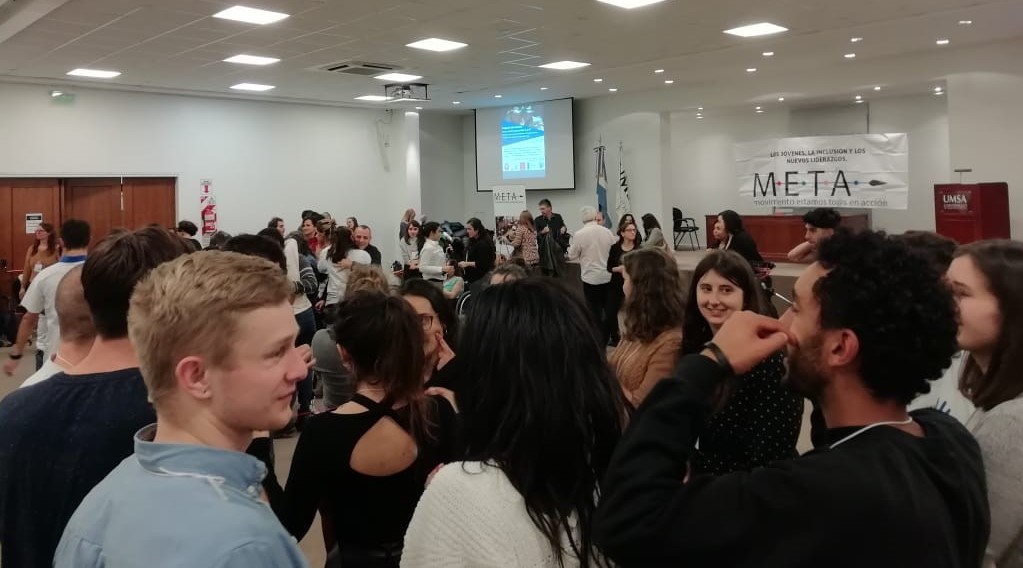 Event 2 – First Congress of Youth Communities (22.6.19)
At this event, 180 young people from diverse communities met to discuss and debate the problems they observe in society.
A room full of young people became a conglomerate of different voices, working together to solve problems of the world, and also problems within their own communities.
The participants got to know one another through icebreaking activities that encouraged them to use their intercultural communication skills.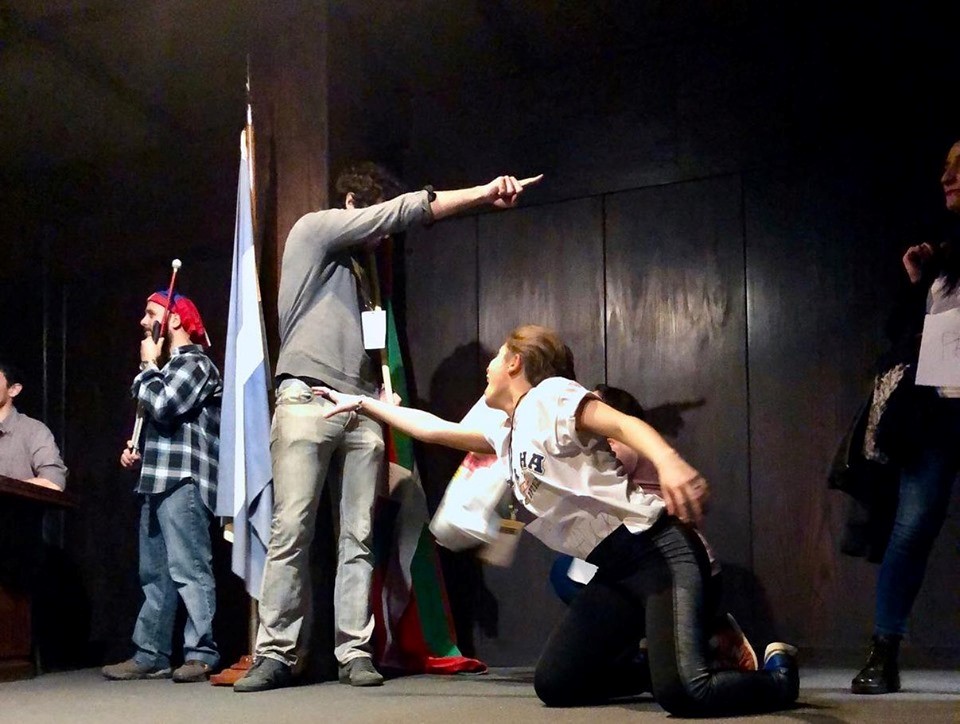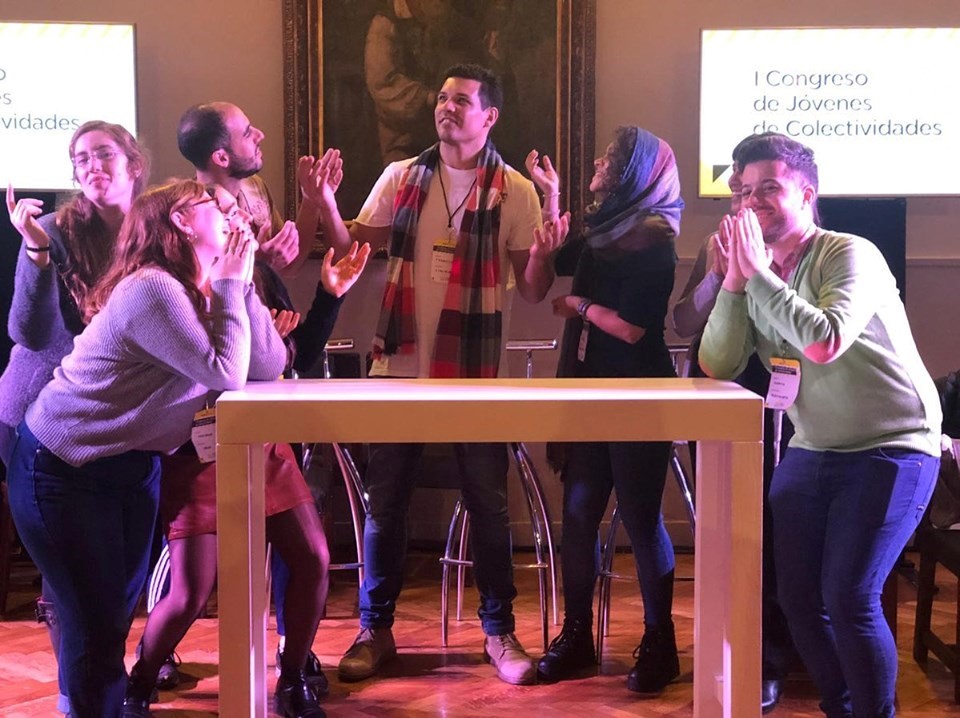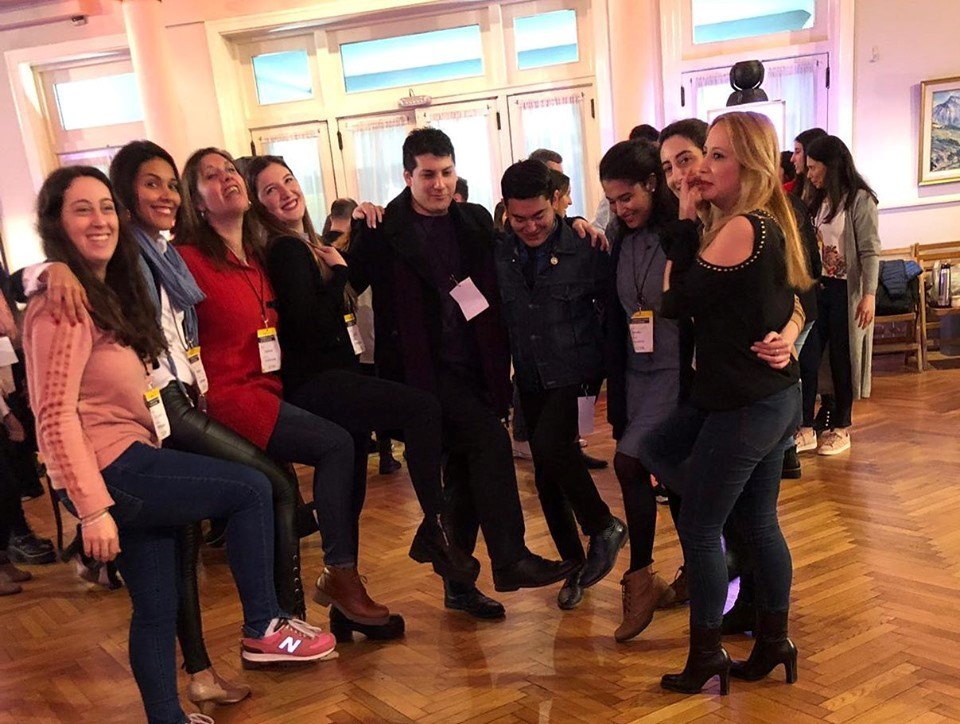 Event 3 – Santa Fe Workcamp (17.7.19 – 28.7.19)
Over 11 days, the volunteers of Subir al Sur participated in activities in La Madriguera, a self-managed social and cultural space founded in 2012 by the Civil Association Quebrachito together with the NGO CAPS and Quebrachito España. La Madriguera offers young people a space to meet, exchange, imagine, learn and build ideas, societies and worlds.
One of the activities involved restoring the space through bio-construction techniques. This and various other workshops enabled the local and international volunteers to get involved in intercultural activities and receive training on active citizenship and leadership focused on volunteer actions.
For many of the local Argentinian volunteers, it was their first volunteering experience. It aimed at encouraging them to deepen their desire to be part of volunteer spaces in Argentina and abroad.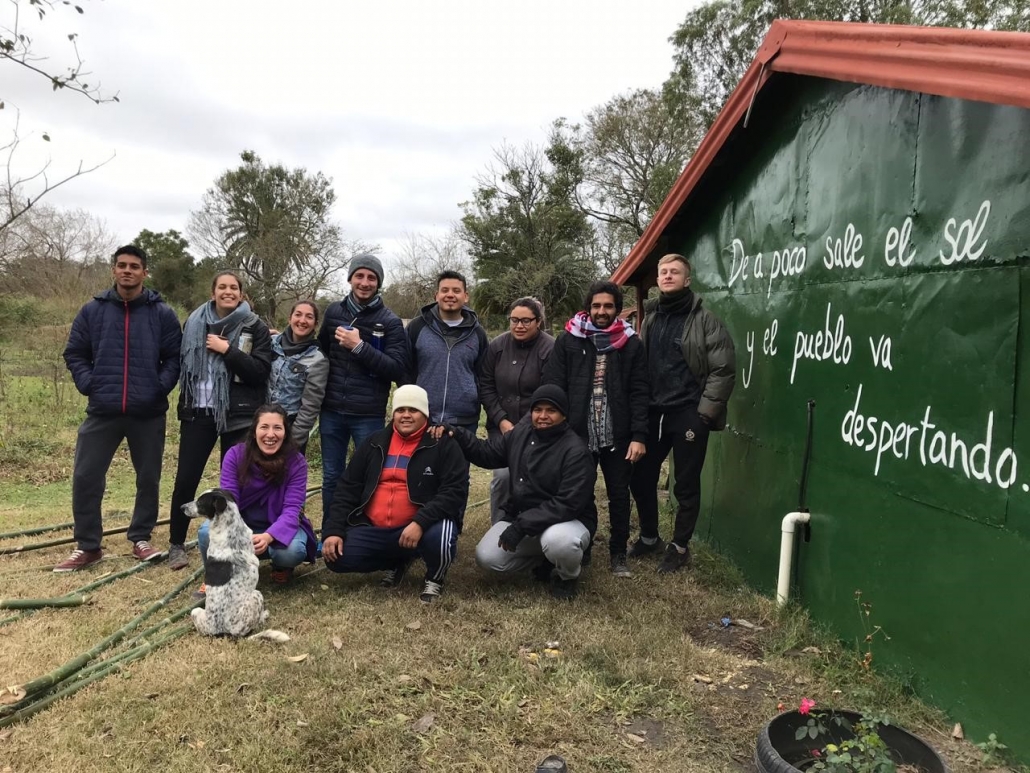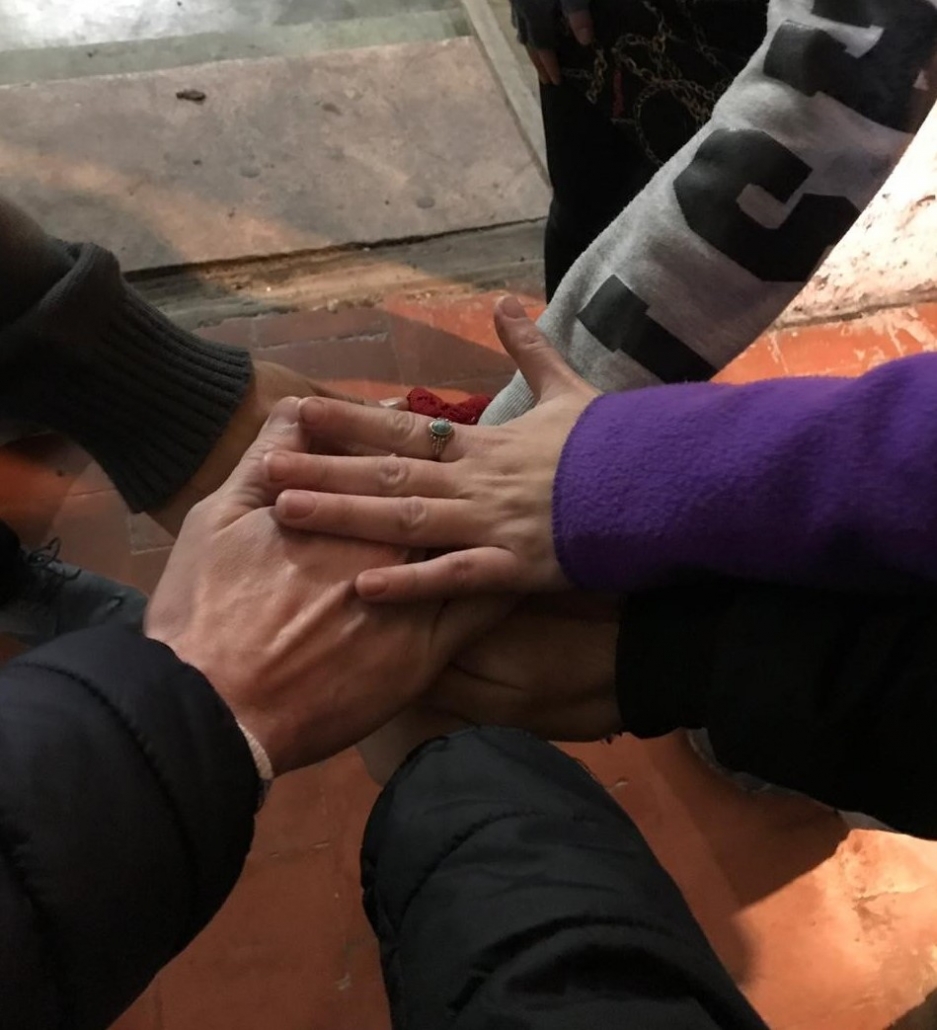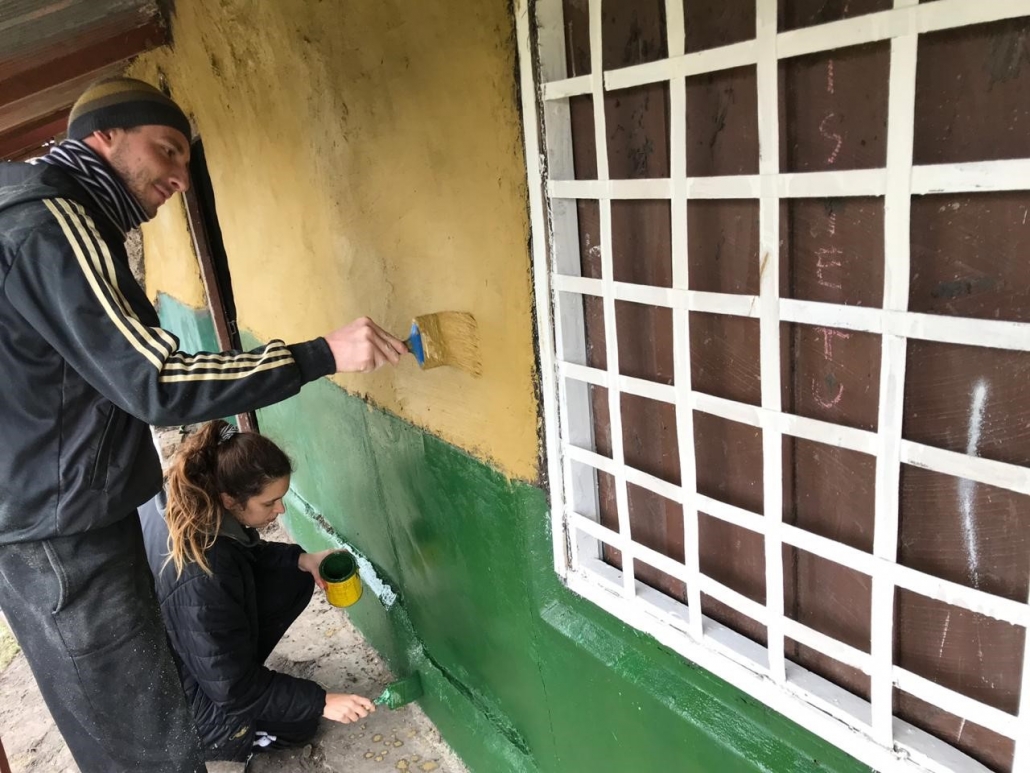 Event 4 – Peace Campaign (14.10.19 – 19.10.19)
Relationship between volunteer experience and promotion of peace, "open up" about the world to learn international dynamics.
Highlights the role that volunteering has in the world, constructing peace and upholding human rights.
Equips youth workers with research related competences.
To determine the contribution of international volunteer service to the acquisition of personal and professional competences that favour social inclusion.
Event 5 – Volunteering Fair (4.12.19)  
Using the 20th birthday of Fundación SES to promote volunteer projects and share experiences.
Estimated number of people attending is 400 and different organizations will present their actions at the fair and exchange ideas and proposals.
There will be workshops and activities to strengthen their practises and build networks.
Will connect volunteers and other guests to social organizations, companies and introduce them to state programs related to volunteering.
This gives exposure to the volunteer organisations of Buenos Aires and helps to promote volunteerism and its positive impact.
Communication Plan for marketing, promotion & dissemination
The events will be advertised on the social media sites of Subir al Sur and Fundación SES, Facebook, Twitter, Instagram and the homepage subiralsur.org.ar
By doing that it will reach a lot of people online and help spread the word
Every event will be advertised well in advance, as people need time to plan and to have more time to spread the word.
Target groups
Young people (16-30) to become involved in volunteering as volunteers, mentors or a part of language group
Families to host volunteers
Partners
Movimiento estamos tod@s en acción, Gobierno de la Ciudad de Buenos Aires, Fundacion SES, UNICEF Argentina
Evaluation
Each event will be evaluated.
In the end the whole project will be evaluated.
Evaluation will be both qualitative and quantitative. Quantitative in the sense that the number of people reached is a part of the evaluation and qualitative in that the social impact of the project will be evaluated.
There will be a mid-term evaluation to see how things are progressing.
Impact Assesment
The impact will be assessed by the number of outgoing volunteers, host families and mentors involved in volunteering in Buenos Aires.
Another impact is the amount of people who learn about the organisation and volunteering who didn't know about it before.
Skills and competencies gained by the volunteers.