"Przedwiosnie" Nursing Home (POL-5)
Brief description and main aims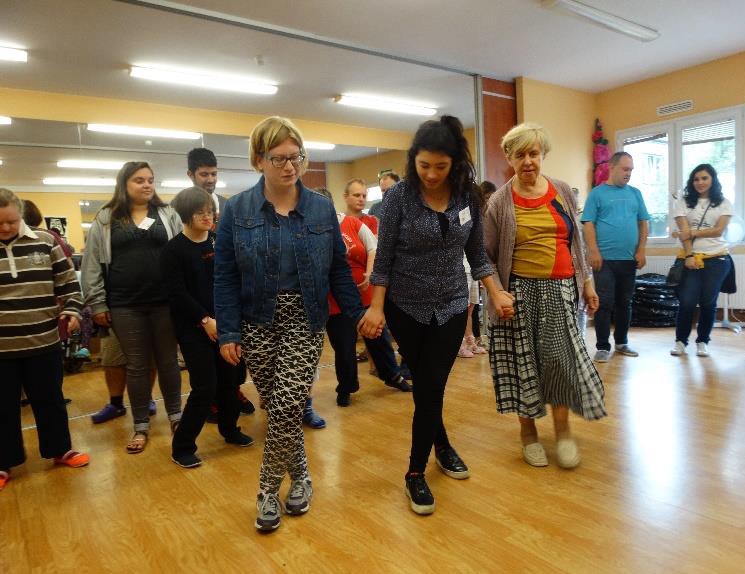 "Przedwionie" is a municipal institution providing care and activities for moderate and severely disabled adults (intellectual disabilities in many cases together with physical disabilities or diseases). Currently there are about 95 people under its charge.
Main Activities
"Przedwionie" provides full, 24/7 care for its inhabitants according to individual needs. It also offers medical care, different kinds of therapies and workshops. It organises events for the inhabitants and cooperating institutions.
Volunteer tasks
Volunteer's tasks include:
Helping with everyday care for the inhabitants: dressing them up, feeding, help with washing, going for a walk,
Helping with preparation to special event such as celebration of birthday of the house,
Help at therapy workshop (art, manual, carpentry etc.)
Spending time with the inhabitants,
Own initiatives.
Volunteer requirements / Skills
The volunteer should be:
Able to communicate in English,
Motivated to work as a volunteer (no paid work nor studies are allowed during your project) and willing to learn,
With previous experience in work with disabled people,
Ready for work which is emotionally and physically demanding,
Empathetic,
Independent, reliable and diligent,
Open-minded and open to different cultures and lifestyles,
Ready to dialogue and cooperation in case of conflict situations,
Any talents and hobbies such as playing instruments, painting, dancing, cooking etc. will be helpful.
Location
"Przedwionie" is located in the green suburbs of Warsaw, which are mostly residential area. It is an institution established in 1970, well-known among municipal institutions, open for cooperation with local partners.
Duration
This project is offered as both, long and short term.
Hosting Situation (Board and Lodging)
The volunteer will stay at a shared room in an independent flat, lunches will be provided in the canteen on working days and food allowance for other meals and weekends wil be given to the volunteer.
Explore our projects world-wide
Explore our Projects Database and find placements among over 800 volunteering opportunities in more than 40 countries.
Long-term Projects
You can see all the projects on a country leaving the Project Type field empty and selecting a country.
Short-term Projects
You can see all the projects on a country leaving the Project Type field empty and selecting a country.