MOPS - Municipal Social Care Centre (POL-6)
Brief description and main aims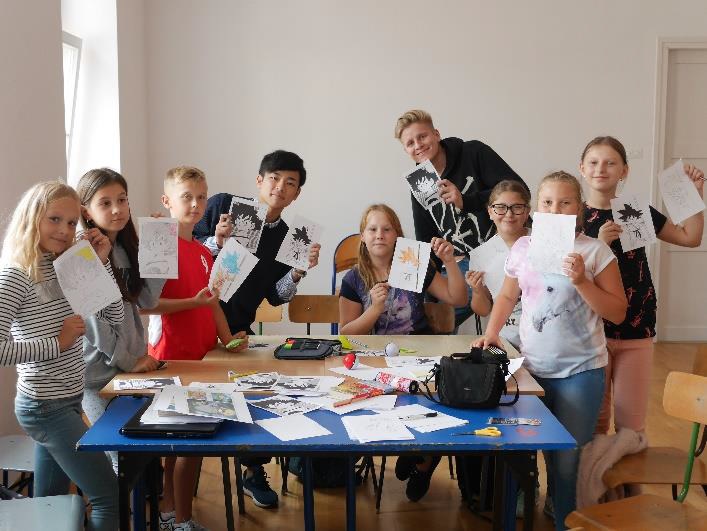 The centre is a municipal institution that provides different types of support to individuals and families facing difficult life and financial situations.
Main Activities
The Centre's main activities are:
"Senior-Wigor" provides care to 25 – 30 seniors, inhabitants of Putusk town and neighbouring villages (Mon-Fri, 8AM- 4PM). The seniors participate in artistic and music activities, meetings with interesting people, gymnastics or visit cultural institutions (library, museum, gallery). They also simply spend time together, bake cakes, chat or play cards.
"Slonecznikowa brac" provides care to 25-30 children from kindergartens and primary schools in Pultusk (Mon- Fri, 10AM-6PM). The children receive an afternoon snack, help with homework, manual activities, possibility to play with toys or computer games. They also prepare performances or participate in workshops or other activities.
Volunteer tasks
Our volunteers cooperate with 2 departments: daycare centre for seniors "Senior-Wigor" and day-care centre for children "Sonecznikowa brac".
"Senior-Wigor" (morning – afternoon) organising activities either on regular basis or from time to time such as: singing, presentations about his/her culture and country, cooking, handicraft

"Slonecznikowa brac" (afternoons) teaching English through games and songs, playing with children; organising activities basing on his/her experience, skills and creativity, e.g. singing, hand craft; spending time with children
Volunteer requirements / Skills
The volunteer should be:
Able to communicate in English,
Motivated to work as a volunteer (no paid work nor studies are allowed during your project) and willing to learn,
Reliable and diligent,
Independent and ready to have own ideas and initiative,
Friendly and willing to get to know and work with people of all ages,
Open-minded and open to different cultures and lifestyles,
Ready to dialogue and cooperate in case of any conflict,
Any talents and hobbies such as playing instruments, painting, dancing, cooking etc. will be helpful.
Location
Pultusk is a small town of nearly 20 thousand inhabitants with its history reaching XIV century. Once an important religious and administrative centre, today it is a provincial town dreaming about being a tourist destination. Unlike other small towns of Mazovian region, it has unique, charming, old architecture. It can boast attractive location at the Narew River and neighbouring forest complex "White Forest".
Hosting Situation (Board and Lodging)
The volunteer will have a shared room in an independent flat and food allowance or will be placed with a host family and eat with them or will get a food allowance.
Explore our projects world-wide
Explore our Projects Database and find placements among over 800 volunteering opportunities in more than 40 countries.
Long-term Projects
You can see all the projects on a country leaving the Project Type field empty and selecting a country.
Short-term Projects
You can see all the projects on a country leaving the Project Type field empty and selecting a country.