Primary schools in Pulstuk (POL-12)
Brief description and main aims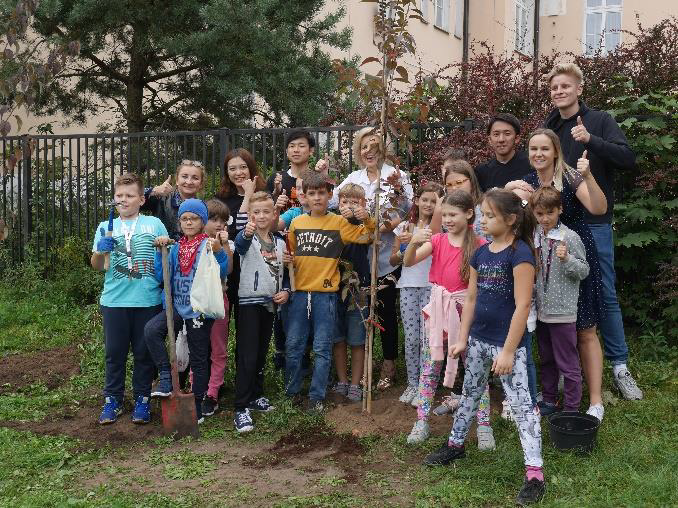 Municipal primary schools in Pultusk provide education and ensure development of children at the age 7-15 living in Pultusk. During the day the pupils attend lessons according to regular core curriculum. After school hours kids can go to the common room to relax and play with other kids while waiting for their parents. They can also attend a wide range of after school activities such as sports or theatre clubs.
Main Activities
Common Room: playing, drawing, painting or any other activity the volunteer can propose to spend the time with the kids in the best way possible.
After school classes: The volunteer can join the activities according to their interests and possible contribution such as language club to run conversations and language games, sports club to play with students or help to train them.
There are many events happening at school and the volunteer will be invited to join them and actively participate in the school life.
Volunteer tasks
The volunteer will be:
Helping with the teacher's activities.
Organising games, activities and workshops for children at different age.
Playing with the kids or just being with them.
Supporting learning languages, mostly English, through different non-formal methods.
Working on their own initiatives, based on his/her experience with kids, skills and creativity and knowledge.
Having occasional participation in events for children, youth and seniors organized by FIYE Poland.
Volunteer requirements / Skills
The volunteer must:
be friendly and willing to get to know and work with children.
be Independent, reliable and diligent.
have any talents and hobbies such as playing instruments, painting, dancing, cooking etc. that will be helpful.
be able to communicate in English.
be motivated to work as a volunteer (no paid work nor studies are allowed during your project) and willing to learn.
be open-minded and open to different cultures and lifestyles.
Volunteers need to provide criminal record check.
Location
Pultusk, Poland.
Hosting Situation (Board and Lodging)
Shared room in a flat or host family depending on availability, (1) lunches in the canteen on working days, food allowance for other meals and weekends or (2) food allowance for the whole time.
Explore our projects world-wide
Explore our Projects Database and find placements among over 800 volunteering opportunities in more than 40 countries.
Long-term Projects
You can see all the projects on a country leaving the Project Type field empty and selecting a country.
Short-term Projects
You can see all the projects on a country leaving the Project Type field empty and selecting a country.