Network for Vulnerable Rescue Foundation (NVRF) (TZA-39)

Type: Human Rights: Children Rights - Country: Tanzania
Brief description and main aims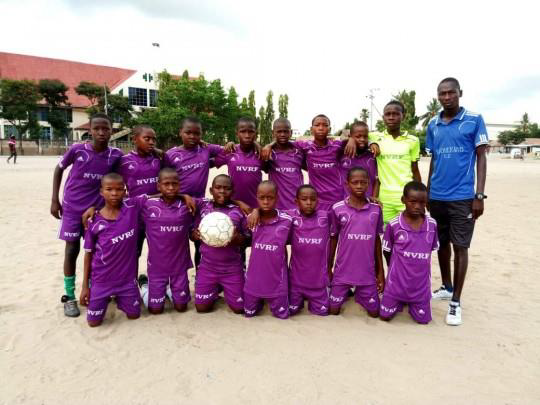 Network for Vulnerable Rescue Foundation (NVRF) is a non-profit and charitable organization that promotes education through sports and physical activities.
An organization established in 2008 as a small voluntary youth group; since then, NVRF has expanded its programs in support of government effort to tackle serious issues such as poverty, gender inequality, disease and illiteracy and reaching thousands of children. NVRF seeks to improve basic education and promotes health and social development and has been working in low-income communities whereby youth face a lot of challenges including school dropouts, peer pressure, high risk of HIV/AIDS etc.
Main Activities
NVRF's mission is to save the community in all perspective, promote sports participation amongst the youth in low income communities, use sport and physical activity to enhance youth development, build community capacity and promote education about HIV/AIDS.
Volunteer tasks
Volunteers can support on the following activities:
Coaching football, netball, handball and other physical activities

Assisting the local volunteers in their outreach program on child protection

Supporting the organization with capacity

building plans, and market strategy

Coordinating and working alongside local youth in the delivery of workshops about topics, such as life skills and behaviour change communication and sexual reproduction

health

Organizing community events

and community dialogue with the aim of involving and reaching out to the community at large

Teaching English language for kids and young people in local community
Volunteer requirements / Skills
This project is suitable for volunteers who:
Are at least 18 years of age at the time of arrival

Have a good knowledge of spoken and written English

Are willing to work in a local communities

Are flexible in adapting to cultural differences

Are proactive in organizing their work

Are willing to organize English language classes

Concerned in any sports activities
Location
The project is located in Mabibo, Dar es Salaam. Mabibo is one of the biggest slums in Tanzania and, despite its recent improvements regarding, e.g. infrastructure.
Hosting Situation (Board and Lodging)
Volunteers will stay with host families. The host families provide 3 meals a day. Depending on the location of the host family, volunteers will walk or take a bus to the project.
More Information
ATMs are available in the area

If volunteers want, they can bring books on

English grammar, and cartoon books
Explore our projects world-wide
Explore our Projects Database and find placements among over 800 volunteering opportunities in more than 40 countries.
Long-term Projects
You can see all the projects on a country leaving the Project Type field empty and selecting a country.
Short-term Projects
You can see all the projects on a country leaving the Project Type field empty and selecting a country.