Asociación Nacional de Muchachas Guías de Honduras (HON-67)

Type: Human Rights: Women Rights - Country: Honduras
Brief description and main aims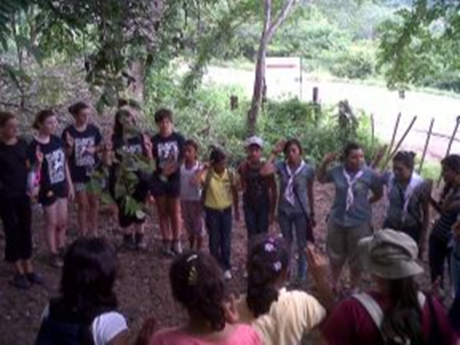 Asociación Nacional de Muchachas Guías de Honduras is part of the World Association of Girl Guides and Girl Scouts, which is a worldwide movement providing non-formal education where girls and young women develop leadership and life skills through self-development, challenge and adventure. It is the voice of girls and young women who influence issue they care about and build a better world.
Main Activities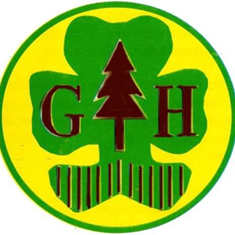 The association's mission is to provide a high quality non-formal education programme that provides dynamic, flexible and value-based training on life skills, leadership and decision-making. It aims to engage young women so that they can make a difference in their communities. It is divided into five sections according to age:
Hormiga (Ant) – ages 4 to 6
Abeja (Bee) – ages 7 to 10
Guía Intermedia (Intermediate Guide) – ages 11 to 15
Guía Mayor (Senior Guide) – ages 16 to 21
Adultos (Adults) – 21 years and older
Volunteer tasks
The volunteer can:
assist the working tours of the association and the administrative tasks
support the children and youth participating in educational workshops (i.e. HIV/AIDS, pregnancy in teenagers, violence, water and environment conservation, nutrition, bakery, among others
help produce and organise educational material
organise and lead own workshop
propose new ideas of projects to carry out with the different target groups
Volunteer requirements / Skills
The volunteer should:
be at least 21 years old
feel identified with the mission of the association and work towards women empowerment
be sensitive towards social issues
be open minded
be able to take initiative
be knowledgeable in Microsoft Office programmes.
Basic knowledge of Spanish and English is very preferable.
Location
The project is located in Tegucigalpa, Francisco Morazán.
Hosting Situation (Board and Lodging)
The volunteer will live with a host family.
More Information
The project is available to start in August and February every year for 6-12 months.
Website: www.guiasdehondurasinter.wixsite.com/guiasdehonduras
International Website: www.wagggs.org/en/our-world/western-hemisphere/member-organizations/honduras/
Facebook Page: @GuiasdeHonduras
You can request more information of this Project contacting ICYE Honduras: incoming@icye.hn
Explore our projects world-wide
Explore our Projects Database and find placements among over 800 volunteering opportunities in more than 40 countries.
Long-term Projects
You can see all the projects on a country leaving the Project Type field empty and selecting a country.
Short-term Projects
You can see all the projects on a country leaving the Project Type field empty and selecting a country.