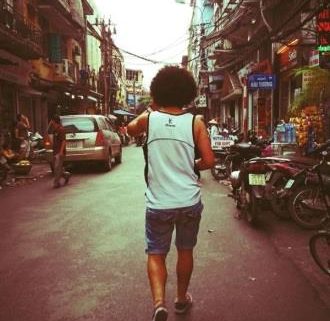 EVS project in the EU (Austria, Denmark, France, Germany, Iceland, Spain, Sweden and the UK), Switzerland, Latin America (Bolivia, Columbia, and Peru), Asia (India, Nepal, and Vietnam), and Africa (Ghana and Kenya).
11 long-term volunteer placements from September 2013 to June 2014.
The reciprocal multilateral EVS project, "InterACTive Citizenship" took up the motto of the 2013 "European Year of Citizens" by mobilising and coordinating young people's active engagement in citizenship activities around the globe. Through volunteering, an essential element in active citizenship, the project aimed at developing in young citizens a commitment to society and to political life in society.
The 11 volunteers – 6 from the EU, 5 from Asia, Africa and Latin America – in this 9-month EVS project lived in another country, were exposed to its cultural diversity, and also actively engaged in the most diverse range of civil society projects addressing community development (Freshwinds in the UK), human rights, refugees & the homeless (Associazione "Volontarius Onlus" in Italy, The Salvation Army in Iceland), the disabled (Fundación Betesda in Spain, Association of People with Disability in India), health and education (Action Health Incorporated in Nigeria), street children (Alalay Eguino in Bolivia), the elderly (Panti Wredha Rindang Asih I Nursing home in Indonesia, Rifugio Re Carlo Alberto in Italy), poverty alleviation, empowerment and education (Mengo Youth Development Link in Uganda, We Serve Charitable Trust in India).
The project aimed thus at solidarity and trust, while opening up possibilities of learning and exchange on active citizenship and the responsibilities that go with it.
https://www.icye.org/wp-content/uploads/2016/07/Page-2-Image-2.jpg
439
330
icye
https://icye.org/wp-content/uploads/2016/02/fullname_logo-1.png
icye
2014-06-16 12:57:48
2016-07-20 14:01:35
InterACTive Citizenship