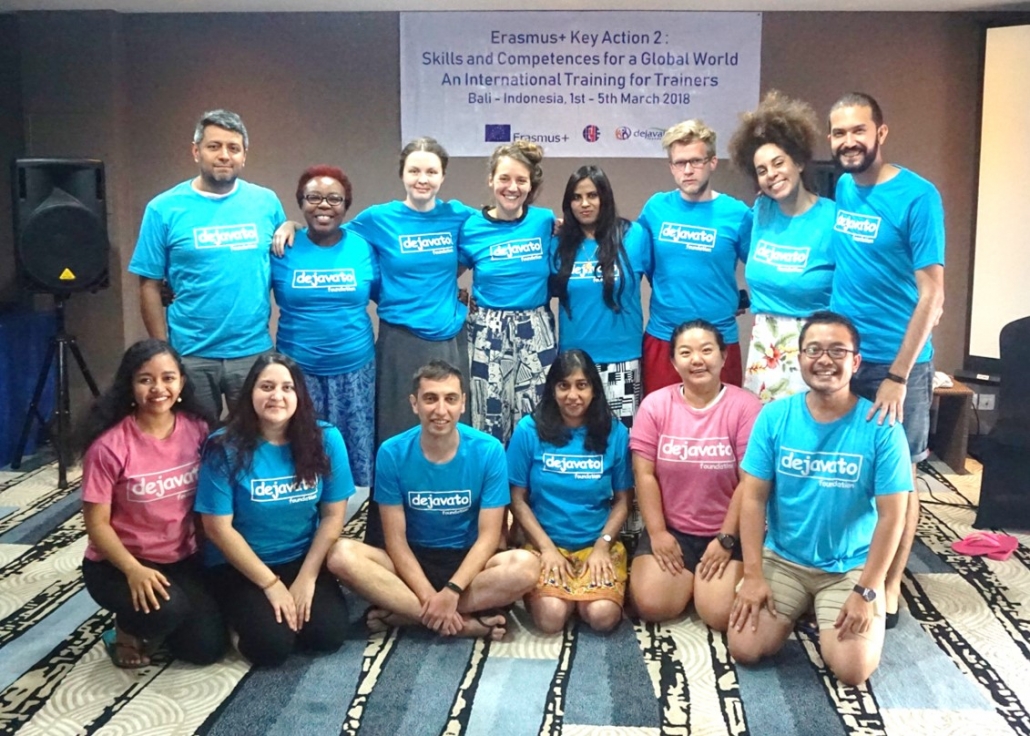 The Erasmus+ Key Action 2 project Skills and Competences for a Global World aims to strengthen the non-formal and intercultural learning impacts on the volunteers and to investigate these impacts in terms of the skills and competences they gain. Economic instability and competitiveness on labour markets make the focus on skills and competences of young people crucial to their holistic development and employability. Intercultural learning forms the cornerstone of ICYE's volunteering programmes as foster inclusion and has the potential to change mindsets and remind people that solidarity is the answer to our problems, not division. The project thus aims to improve intercultural learning trainings and support measures provided to volunteers and to investigate impacts on the volunteers in terms of skills, competences and attitudes, e.g. problem solving, critical thinking, analysis and synthesis of information, communication, decision-making, democratic resilience, ability to take action…) in their personal and professional lives.
The project includes the following components:
Taskforce Preparation Meeting, Berlin, Germany, 15– 17. January 2018
International Training for Trainers in Intercultural Learning, Bali, Indonesia, 1 – 5 March 2018.
European Voluntary Service from 1 April – 30 November 2018 for 11 volunteers in the following countries: Austria, Brazil, Colombia, Finland, Honduras, India, Kenya, Nigeria, Poland, Slovakia
Study testing impact of the volunteering project on the skills and competences of the 13 volunteers
Final Evaluation Meeting, Warsaw, Poland, March 2019
In addition, ICYE Colombia organised a local Training for Trainers in Intercultural Learning for 16 coworkers in La Vega – Cundinamarca on 7th and 8th July 2018.
The publications of the project: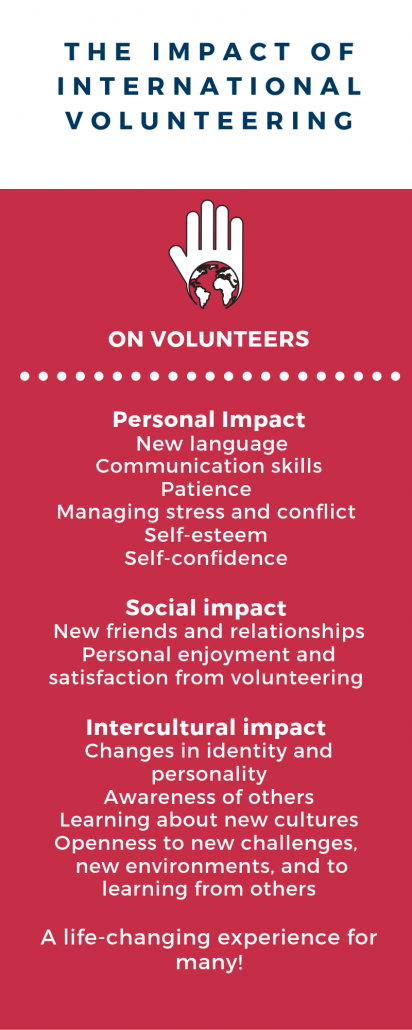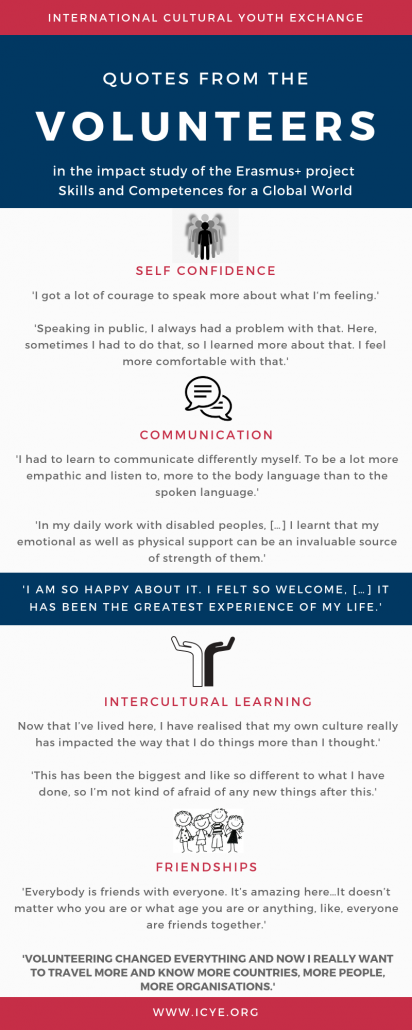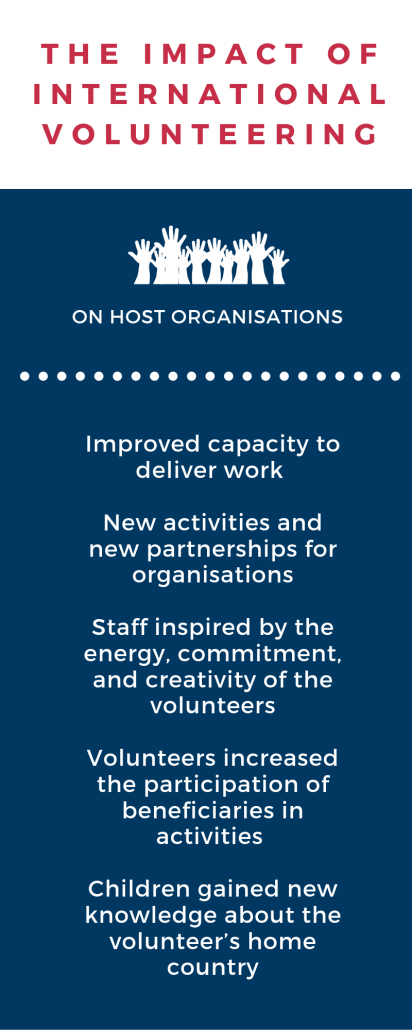 Watch the video of the International Training for Training produced by Dejavato Foundation – ICYE Indonesia
Partners in the project:
Grenzenlos interkultureller Austausch – ICYE Austria
Wohnheim St. Martin, Austria
ABIC – ICYE Brazil
Centro Social Marista – CESMAR, Brazil
ICYE Colombia
Fundación Fundatakumi, Colombia
ICYE Denmark
Maailmanvaihto ry – ICYE Finland
Lyhty ry, Finland
Myllylähde Camphill Community, Finland
ICYE Honduras
El Arca de Honduras
ICDE-India
Ananya Trust, India
Dejavato Foundation – ICYE Indonesia
Panti Wredha Rindang Asih, Indonesia
ICYE Kenya
Mother Teresa Children's Home Langata, Missionaries of Charity, Kenya
ICYE Nigeria
Action Health Incorporated, Nigeria
FIYE – ICYE Poland
KERIC – ICYE Slovakia
ICYE United Kingdom