Helpless Children Home (NEP-50)
Brief description and main aims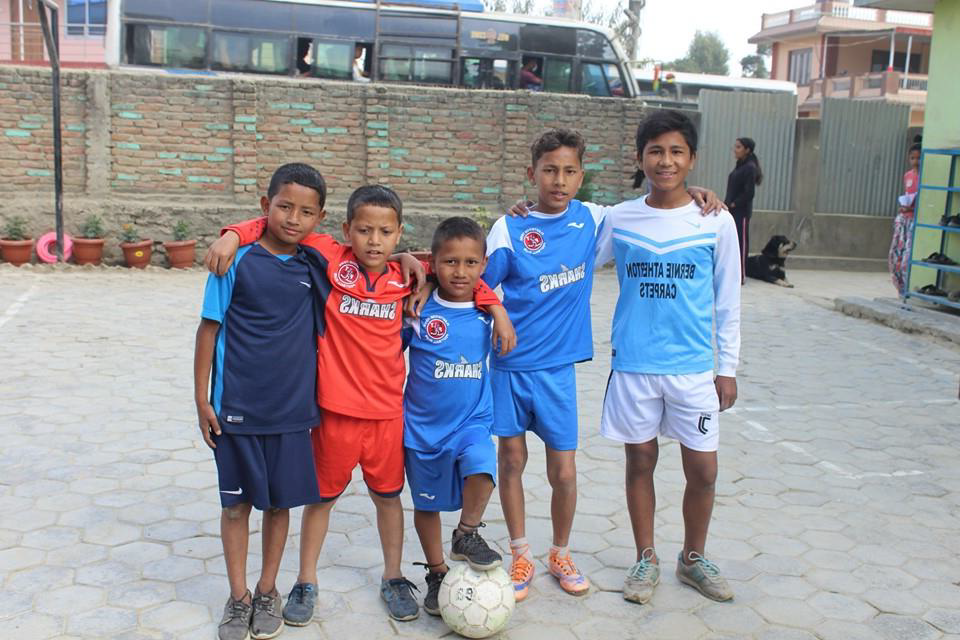 Helpless Children Home is a non-profit, non-governmental organization dedicated to the cause of aiding helpless children. It was stablished in May 2005 by an Everest foundation child whose greatest passion is ensuring care for those in need.
Helpless children Home rises to ensure that the children in need receive the care, opportunities and training to succeed. The orphanage is dedicated to helping these children achieve a bright future and its main aim is to provide food, shelter and education for orphanage children.
The orphanage works by the motto "If orphaned children are kept in a homely atmosphere and given love and affection then they will become good citizens of the nation".
Volunteer tasks
The volunteer is expected to:
Entertain and run activities like games.
Help children wash their face and brush their teeth.
Help children with their studies.
Make sure children eat properly, including serving them or being with them to encourage them to eat and make them feel cared about and loved.
Prepare them for schools – including making sure their uniforms are clean and proper.
Check to see if the children are clean and neat at all time.
Some additional (extra) responsibilities:
Go sightseeing, have a picnic, and go to the zoo with the kids.
Be part of educational and cultural visits.
Go to school with kids.
Clean rooms.
Wash children's clothes.
Teach children drawing, songs and any musical instruments.
Knitting and weaving torn clothes of kids.
Note: Outdoor extra activities must be funded by volunteers.
Volunteer requirements / Skills
Volunteers must:
Be flexible
Be at least 18 years old
Show eagerness, ability to maintain motivation and reliability
Show creativity and initiative when planning and taking part of activities.
Have confidence in their work
Have strong time management skills to ensure an effective support
Location
Helpless children home is located in Kritipur. Chovar.
Hosting Situation (Board and Lodging)
Volunteers will stay With the Lok's family, 10 to 15 minutes walking distance from the Orphanage. This family has 5 members- Lok, Projina (his wife), two sons and Lok's mother. The host family will provide accommodation and food for the volunteers. The volunteer will share the room with volunteers of other nationalities joining the same program.
Volunteers will have their lunch at 9:00 to 9:30 and dinner at 7:30 to 8:00 pm. Food is local style cooked by a Nepali family. The main types of food will be rice, lentil soup vegetables and pickle.
Explore our projects world-wide
Explore our Projects Database and find placements among over 800 volunteering opportunities in more than 40 countries.
Long-term Projects
You can see all the projects on a country leaving the Project Type field empty and selecting a country.
Short-term Projects
You can see all the projects on a country leaving the Project Type field empty and selecting a country.