Jyoti Academy (NEP-49)
Brief description and main aims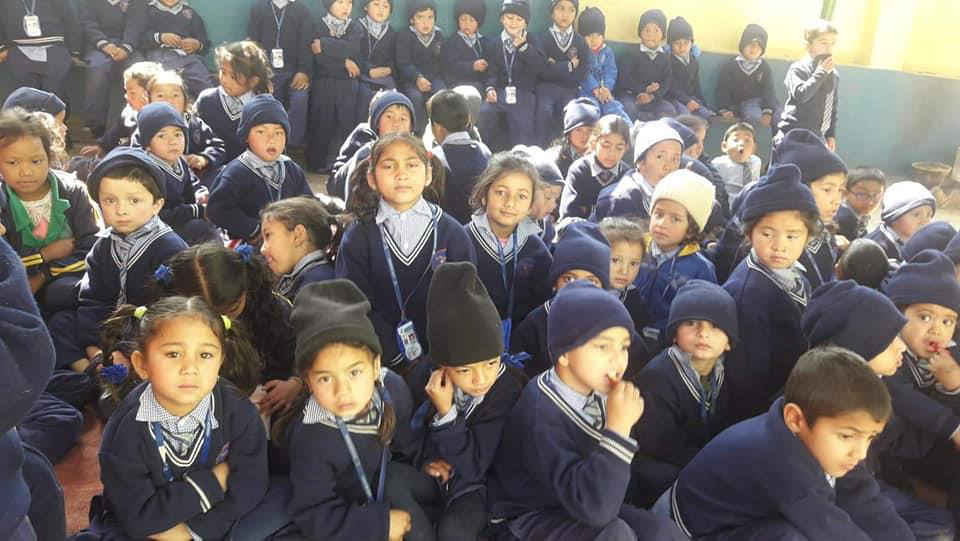 Jyoti Academy is a co-educational institution which offers education from nursery to 10th grade.
The school was stablished in 1997 and is located in Sitapaila, Kathmandu district. The school is commited to enhance student´s holistic development through professional and experienced teachers. The motto of the school is "Everything is possible to a willing heart", this motto carries a strenght of positivity in learning and teaching.
Volunteer tasks
The volunteer will:
Be teaching English and coordinating with a local English teacher.
The volunteer is encouraged to use creativity and can organize various learning extracurricular activities; like games, singing, drawing, sports and quiz contests.
The volunteer can also participate in school trips or extra classes held by school teachers. There a several possibilities, volunteers just needs to show their enthusiasm!
Other activities:
Play educational games with children.
Develop activities that fit the student´s needs. Prioritizing listening and speaking classes.
Help some children individually to develop their English level.
Make educational activities with the students, where they can practice according to their own language level and courage them to speak English more openly.
Be a role model to the students. (It is forbidden to smole or drink in front of the students).
Volunteer requirements / Skills
The volunteer must:
Have good collaboration skills.
Show enthusiasm and the ability to maintain motivation and reliability.
Have confidence in their knowledge and the subject that they are teaching.
Have good management skills to ensure the effective support.
Have a positive ability to inspire and encourage children in learning and exploring their multiple talents.
Show creativity and initiative when planning and taking part of activities.
Location
Sitapaila, Kathmandu district.
Hosting Situation (Board and Lodging)
Volunteers will stay at the Hostel, they will have to share a room with volunteers of other nationalities joining the same program.
Lunch and dinner are provided by a family who lives in the hostel. For vegetarians the choice is usually limited to rice, vegetables, lentil soup and pickles. Volunteers will have lunch at the school at 01:00pm and dinner at the hostel between 7:30 and 8:00 pm.
More Information
A maximum of 2 volunteers can work at this project. Volunteers need to check with the hosting organization in advance to see if the project is still available.
Explore our projects world-wide
Explore our Projects Database and find placements among over 800 volunteering opportunities in more than 40 countries.
Long-term Projects
You can see all the projects on a country leaving the Project Type field empty and selecting a country.
Short-term Projects
You can see all the projects on a country leaving the Project Type field empty and selecting a country.