English teaching and cultural exchange project with S-world - North (VNM-137)
Brief description and main aims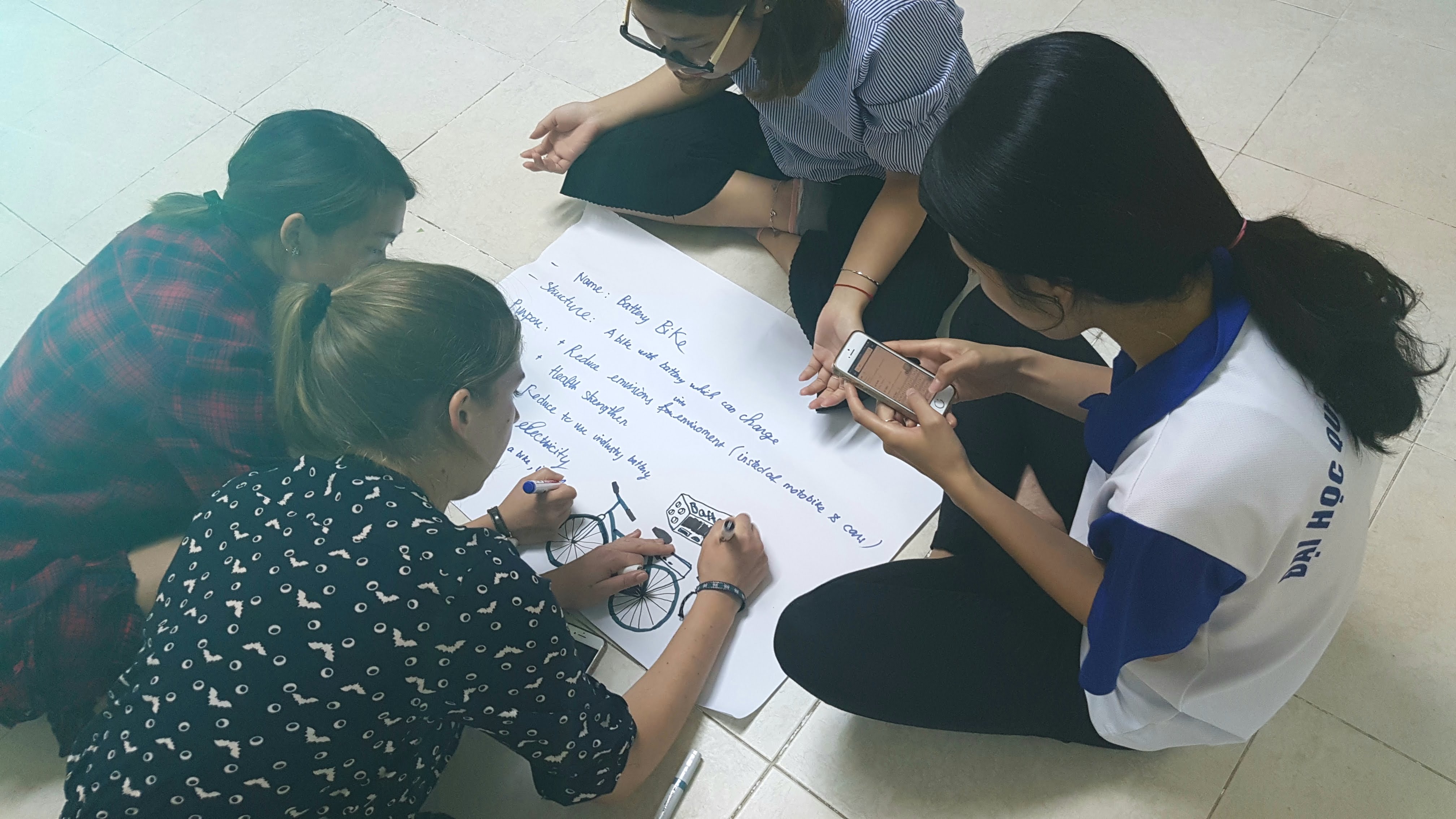 S-World Vietnam is one of the non-profit community organization specializing in the field of culture and education. The organization aims to improve youth English skills as well as teach them about different cultures and introduce Vietnamese culture to youth and the world.
Main Activities
S-World Vietnam is running in 4 main projects:
Open Exchange – Season: The project helps local youth and students approach new studying methods through non-formal education methods to improve their English skills. Moreover, the activities also include cultural exchange and discovery.
Cultural Visit: We organize cultural tours to help foreigners and Vietnamese deeply understand Vietnamese culture by experiencing activities with local people.
English book community library – S-book: This is the first reused and recycled library in Hanoi with free books for youth and bookworms. Additionally, the library organizes some workshops related to youth development and environmental protection.
Simple Vietnam: Making short video in English to introduce Vietnamese culture and beauty to others.
Volunteer tasks
Volunteers play roles as intern and assistant in all different projects. Participants can speak and understand little English; however, they lack interaction and are shy when it comes to speaking English. Volunteers help create the environment to urge the local youth to speak English as much as they can through various activities.
Volunteers are expected to introduce and share and show their culture and lifestyle to help participants discover new things and culture. Also volunteers will organize some activities to teach others about their cultur and country. Participants lack of communication, presentation, interview skills so the volunteers should work with them and share with them some ideas on how to improve their skills through different activities.
Volunteers have the chance to interact with Vietnamese youth learn new ways of teaching, facilitating activities and discover some places near Ha Noi.
Volunteers also need to help with some office work.
Volunteers will mainly work from Monday to Friday, from 9 am to 5 pm. Sometimes, when it's required, volunteers will need to work in the evening or weekend. In this case, volunteers will have the following day off in compensation.
Travel to S-world office: about 10 minutes walking.
Volunteer requirements / Skills
Volunteers should:
Like to work with students.
Be mature and take initiative.
Be fluent in English.
Be open-minded and sociable.
Be willing to learn.
Be at least 18 years old.
Location
The project is located at Cau Giay district, Hanoi.
Duration
Minimum: 4 weeks
Hosting Situation (Board and Lodging)
Volunteers will stay in a dormitory with rooms shared with other volunteers. Living conditions will be Vietnamese standard with shared bathroom, shared room with bunk-beds. Mattress, blanket, pillow and mosquito net are provided.
Food will be provided at accommodation. Meals will be mostly local food, which vary from the daily cooking schedule. Volunteers, especially those who are vegetarian, may be required to do some cooking by themselves. During working-days, depending on the location of the work, volunteers can go back to the volunteer house for lunch or eat out.
More Information
Volunteers should bring a laptop with them.
Explore our projects world-wide
Explore our Projects Database and find placements among over 800 volunteering opportunities in more than 40 countries.
Long-term Projects
You can see all the projects on a country leaving the Project Type field empty and selecting a country.
Short-term Projects
You can see all the projects on a country leaving the Project Type field empty and selecting a country.