AMITIGRA- Fundación Amigos de La Tigra (HON-61)

Type: Animals, Community, Development, Education, Environment - Country: Honduras
Brief description and main aims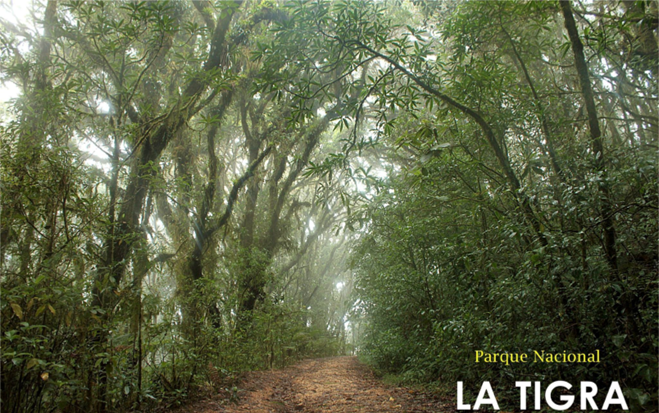 Fundación Amigos de La Tigra – AMITIGRA is a non-profit and non-governmental organisation dedicated to the conservation of the environment, and responsible for the management and protection of the Parque Nacional La Tigra, a national park located close to Tegucigalpa, the capital of Honduras, the biggest forest of this area, home of a rich biodiversity, and source of freshwater.
AMITIGRA's main objective it to sustainably manage the Parque Nacional La Tigra for the benefit of Honduran society, through the implementation of environment conservation and education, just as encouraging human development and the self-management abilities of inhabitants of local communities; this allows an ecological conservation and preservation of the hydrological potential of the park for the benefit of Tegucigalpa and nearby communities.
Main Activities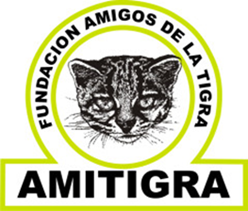 AMITIGRA was founded in 1993, and carries out several programmes such as:
Management of Natural Resources: protection and surveillance, recovery of lands, scientific research, preserving the potential of the area as a source of freshwater supply for Tegucigalpa and nearby communities.
Land Use Planning: risk management and adaptation to climate change, conserving the forest's traits, maintaining the integrity of the flora and fauna, protecting the surrounding natural beauty.
Community Management: community participation, community development and environment education and and sustainable management of resources.
Public Use: ecotourism and environment interpretation. This programme gives people the opportunity to visit the national park with the help of guides through the different trails maintained by the organisation, which also has and administers two eco-lodges where visitors can be accommodated, as well as a canopy to experience the majestic cloud forest.
Volunteer tasks
The work is mainly carried out in the natural reserve Parque Nacional La Tigra located an approximate 30-40 minute car ride from downtown Tegucigalpa, and also in the organisation's office based nearby to downtown Tegucigalpa (Colonia Palmira). The volunteer can support in various activities depending on her/his abilities, interests, Spanish language knowledge and the organisation's needs during the voluntary service period, such as:
Community Management Programme
doing community work
helping inhabitants of communities located in La Tigra, such as the communities called Jutiapa, Limones and Chaparro, which have a population of approximately 2,000 inhabitants.
support AMITIGRA's staff with the work done with small entrepreneurs who produce and sell mainly flowers, strawberries and wooden artefacts. They sell their products in markets of Tegucigalpa, shopping stalls in the communities and through custom-made requests. AMITIGRA's role is to identify problems that these entrepreneurs are facing and seek solutions which are eco-friendly.
Usually the staff plans field trips on Fridays, do a 3-day field trip and do admin work two days a week. During the field trips, they interview the inhabitants and record all findings, which are later tabulated and reported. Sometimes they stay in the communities camping or in one of the organisation's eco-lodges. The volunteer can help in this whole process with the interviews, surveys, tabulation and reporting, having the opportunity to interact with local people and establish together eco-friendly ways to develop their businesses.
Public Use Programme
the volunteer can support the staff to: design environment educational murals, and installing these murals

maintaining the park's trails (paths, signs, etc.)

building different infrastructure of the park such as small pedestrian bridges, benches, and

handrails

keep a control of local volunteers
Management of Natural Resources Programme
the volunteer can support the staff with: biological research tasks, such as installing camera traps in the park's mountains and hills, gathering tracks and samples of unknown species, in order to research about the park's fauna. This is usually done by camping far away from the park's trails.
Volunteer requirements / Skills
The volunteer should:
be at least 18 years old.
have basic Spanish and English skills-
have a high school or university degree.
be very interested to work outdoors in the environment
be proactive with fresh ideas
be willing to walk a lot
be a good team player, flexible and patient.
Location
The project is located in Tegucigalpa, Francisco Morazán and Parque Nacional La Tigra, Francisco Morazán.
Duration
The project is available to start in August and February every year for 6-12 months.
Hosting Situation (Board and Lodging)
The volunteer will live with a host family.
More Information
The project is available to start in August and February every year for 6-12 months.
The project is available for 6-12 month placements of the Auslandspraktika Programme coordinated by Grenzenlos / ICYE Austria.
Social media:
Website: www.latigra.hn
Facebook Page: @parquenacionallatigra
You can request more information of this Project contacting ICYE Honduras: incoming@icye.hn
Explore our projects world-wide
Explore our Projects Database and find placements among over 800 volunteering opportunities in more than 40 countries.
Long-term Projects
You can see all the projects on a country leaving the Project Type field empty and selecting a country.
Short-term Projects
You can see all the projects on a country leaving the Project Type field empty and selecting a country.