Hanoi University of Industry (English teaching) (VNM-130)

Type: Youth, Education, Communication - Country: Vietnam
Brief description and main aims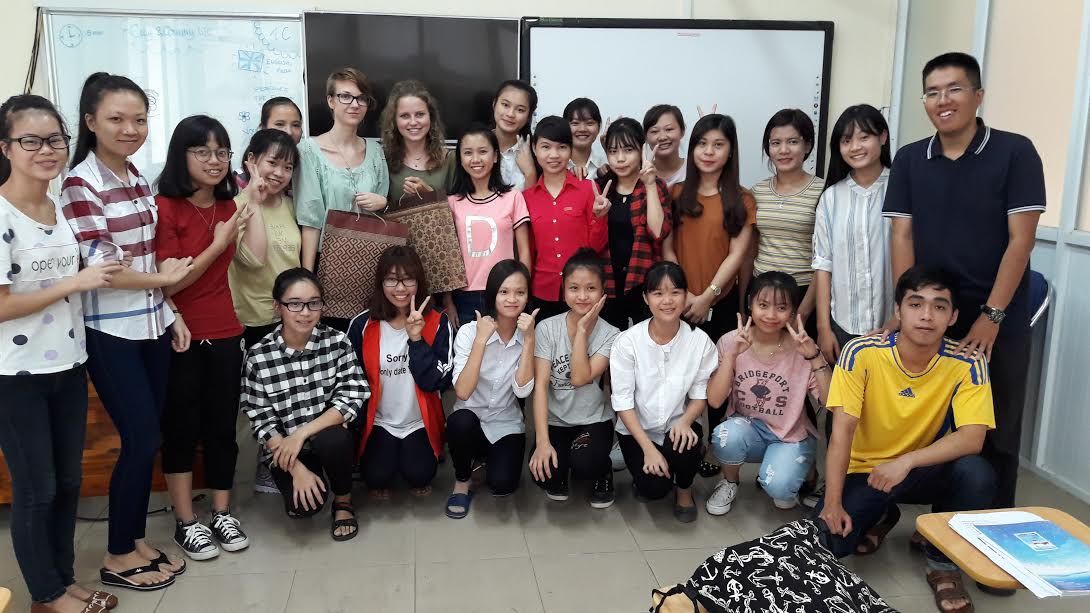 The university aims to provide students with an education and training on many fields, levels and high quality science. With the hope of creating opportunities for students to improve their English skills, the university sets up different curricula for both English-majored and non-English-majored programs.
Main Activities
The fact is that lots of students can not communicate well in English, even though they have spent 6-7 years learning it at school. Their motivation to learn English might be to pass regular tests or examinations although they can barely use it in a real conversation. Recognizing this fact, the University arranges constant courses named "Conversation Class" to help students know how to use English naturally and be confident on their speaking skills. Each course starts and maintains upon the timetable of international volunteers. The number of classes depends on the amount of students who register to join. There are around from 15 to 25 students per class.
Volunteer tasks
Volunteers are expected to be the teachers in the classes with the support of Vietnamese teaching assistants. The possible tasks of the volunteers may include (upon volunteer's request):
Prepare lesson plans with teaching assistants
Teach the students
Organize and participate in side activities for students
Working time will be from 8.00 am to 4:30 pm but it is changeable, depending on the schedule of specific classes. Volunteers work maximum 30 hours per week including in-class activities, weekly meetings with the team and other outdoor/extra activities.
Travel to work: about 50 minutes by local buses.
Volunteer requirements / Skills
Volunteers should:
Like to work with students.
Be mature and take initiative.
Be able to work independently in a classroom.
Be fluent in English.
Be open-minded and sociable.
Be at least 20 years old
Location
Hanoi University of Industry, Minh Khai commune, Tu Liem district, Ha Noi. It is approximate 12 kms from the city center.
Duration
Minimum (weeks) : 4 weeks
Hosting Situation (Board and Lodging)
Volunteers will stay in a dormitory with rooms shared with other volunteers. Living conditions will be Vietnamese standard with shared bathroom, shared room with bunk-beds. Mattress, blanket, pillow and mosquito net are provided.
Food will be provided at accommodation. Meals will be mostly local food, which vary from the daily cooking schedule. Volunteers, especially those who are vegetarian, may be required to do some cooking by themselves. During working-days food is provided by the host placement.
Explore our projects world-wide
Explore our Projects Database and find placements among over 800 volunteering opportunities in more than 40 countries.
Long-term Projects
You can see all the projects on a country leaving the Project Type field empty and selecting a country.
Short-term Projects
You can see all the projects on a country leaving the Project Type field empty and selecting a country.