Vision for Youth (V4Y) - Community Organization (TZA-33)

Type: Human Rights: Children Rights - Country: Tanzania
Brief description and main aims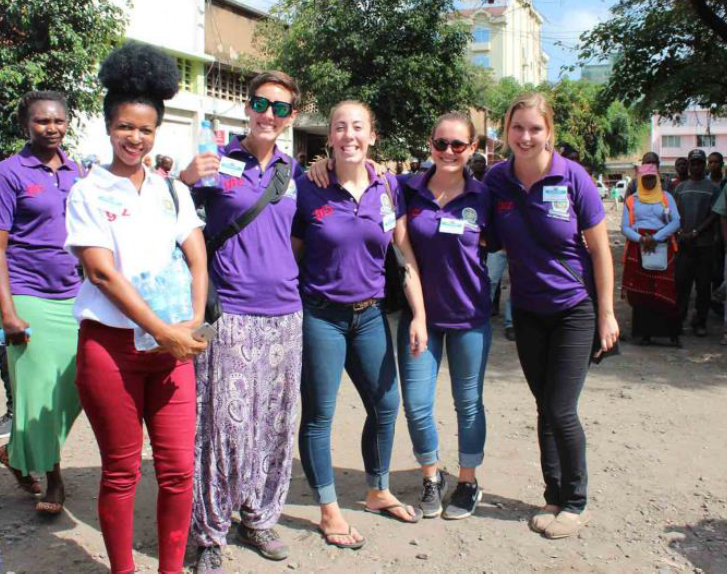 Vision for Youth (V4Y) is a community centre that aims to raise awareness among the local population about drug abuse, HIV/AIDS, family planning, reproductive health and other issues affecting the young people.
It runs 3 main programs:
The bright energy program's main objective is to bring clean energy services to the community alongside with new employment opportunities

The behaviour change and communication program runs in Secondary Schools and Universities in the Arusha region. Students are taught a wide range of life skills such as self-awareness and control, reproductive health, HIV/AIDS, family planning and drug abuse with the aim of driving a long-term behavioural change

The eye program aims to provide entrepreneurship skills to young unemployed members of the community
Main Activities
The centre's mission is to raise a responsible and independent generation that is capable of facing challenges and of finding solutions to the problems that affect them.
Vision for Youth doesn't have specific sources of funding, although some occasional private donors have been helping the centre economically.
Volunteer tasks
Volunteers will be able to get involved in several activities such as:
Working on expanding and promoting the different youth events in the community

Working alongside the local staff in the delivery of workshops about HIV/AIDS, sexual and reproductive health as well as employability

Organizing community events, such as a Community Healthcare Day, Environment Cleanliness Day or Sports Day

Working on environment projects

Organizing youth empowerment events such as

entrepreneurship workshops and trainings

Fundraising for the sustainability of the program

Supporting in marketing i.e. social media and website
Volunteer requirements / Skills
This project is suitable for volunteers who:
Are at least 18 years of age at the time of arrival

Have a good knowledge of spoken and written

English

Are willing to work with young people in the streets

who don't know English very well

Are flexible in adopting cultural differences and

working on them
Location
Arusha is approximately 12 hours by bus from Dar es Salaam or 1 hours by flight. Arusha is located in the Northern of Tanzania, very close to all the main National Parks (Serengeti, Ngorongoro, Tarangire and Lake Manyara). The climate is much colder than Dar Es Salaam; the city is small, but always full of tourists as all Safaris start from Arusha. There are plenty of western restaurants and cafes. Kilimanjaro, the tallest mountain in Africa, is also easily accessible from Arusha.
Duration
Hosting Situation (Board and Lodging)
The volunteer stay in a host family that offers a shared room with another sibling sometimes. The family will provide two meals a day and lunch will be served at the project.
More Information
Volunteer can walk or take dala-dala (minibus tax) from/to the project.
Volunteers will be using Dar es Salaamairport (Julius Nyerere International Airport, JNIA) and we will arrange the trip to Arusha.Volunteers will need to pay for their travel from Dar es Salaam to Arusha by bus/flight,and two nights in a hotel in Dares Salaam before departure.
Explore our projects world-wide
Explore our Projects Database and find placements among over 800 volunteering opportunities in more than 40 countries.
Long-term Projects
You can see all the projects on a country leaving the Project Type field empty and selecting a country.
Short-term Projects
You can see all the projects on a country leaving the Project Type field empty and selecting a country.