Teach English to Buddhist Monks (NEP-53)

Type: Education: Teaching languages - Country: Nepal
Brief description and main aims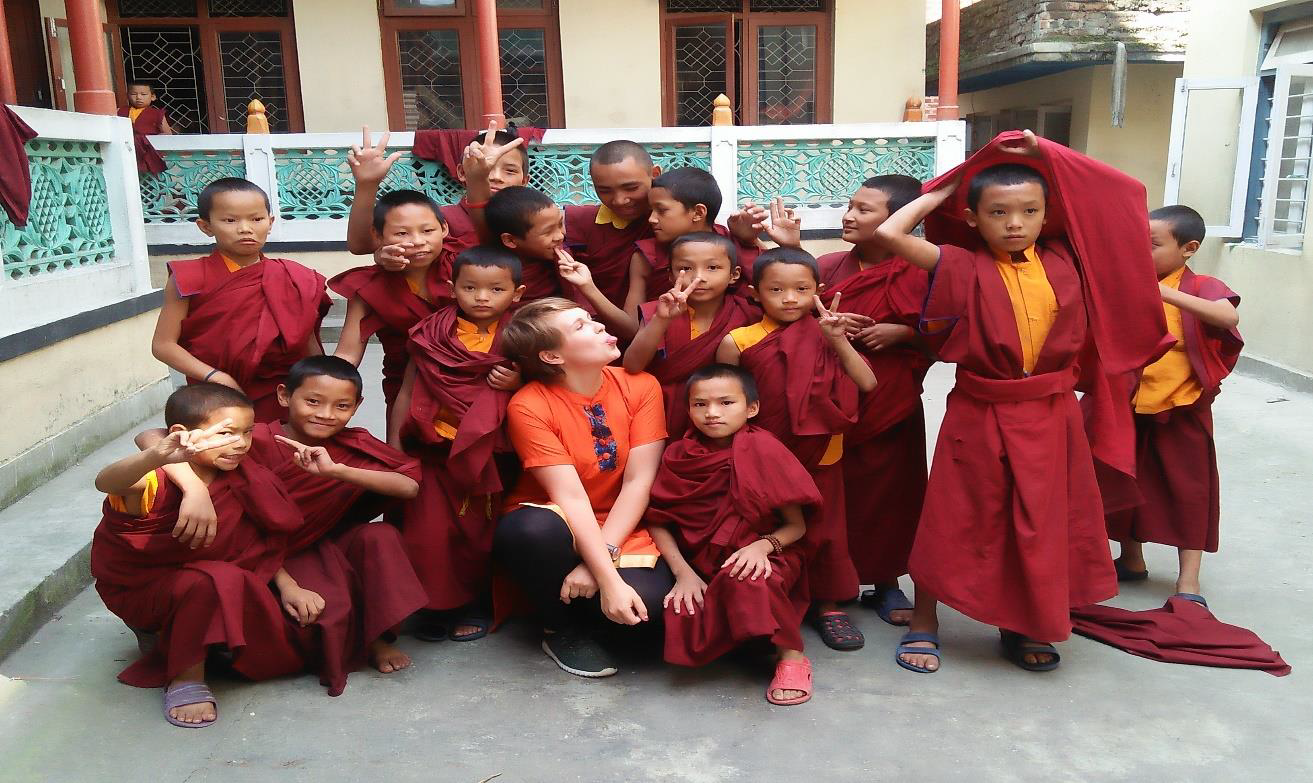 The goal of this project is to teach English to Buddhist Munks in Nepal and assist them in becoming creative open minded, able to learn international language, fluency in speaking (in English) and can learn new things. As a result, the young monks will be able to communicate in English, both verbally and in writing, can be able to discover new things and they can share their faith with people all over the world. Volunteers for this teaching project in Nepal will have the unique opportunity to immerse themselves in Buddhist tradition and spirituality while sharing their passion and understanding.
Volunteer tasks
Volunteering as an English teacher to children in a Buddhist monastery is a deeply rewarding and unforgettable opportunity to give back. This project requires the volunteers to be respectful to the monks and abide by the rules at the monastery. As a volunteer, you will also witness and participate in traditional Buddhist rituals while organizing games, paintings, drawings, and other creative activities for the young monks. You will get the chance to learn and immerse yourself in Buddhist culture.
Volunteers will become a real part of everyday life in a monastery
Supporting recreational and artistic activities forcused on educational learning
Develop activities that fit the monks' needs. Prioritizing listening, reading and speaking classes
Help some children individually to develop their English level
Make educational activities with the monks, during which they can practice according to their own language level and courage them to speak English more openly
Converse about the culture back home and ask about their childhood and life as a monk
Assist with administration
Be a role model to the monks. (It is forbidden to smoke or drink in front of the students)
Volunteer requirements / Skills
We do not require you to have any specific knowlegde or qualifications; however, you must be able to the children. You will be working in a religious setting that is likely to be very different from your own, you must be culturally sencetive. Monks may participate in various religious activities at different times of the year, the format of your volunteer program may change. We request you to be flexible to accommodate changing situations.
The volunteer should:
Volunteers must be at least 18 years old
Should not have any types of criminal convictions and should provide a clean criminal background and check report
Volunteers should have positive energy, confident and able to motivate children and being soft to the children
Volunteers should be open minded and good attitude for working with children
Location
The project is located in Kathmandu, and other parts of Nepal.
Hosting Situation (Board and Lodging)
It depends upon the location; volunteer will be placed inside the monastry. Volunteers must strictly follow the rules of the monastery duing their stay. Basic Nepali food will be provided to volunteer - lunch snack and dinner. Volunteers will share a room with another international volunteer participation in the same program.
More Information
Note: The program fees for this project are different than the normal ICYE program. Please contact your country coordinator for further updates.
A maximum of 4 volunteers can be engaged in this project. Volunteers need to check with the hosting organization in advance to see the availability of the project.
Explore our projects world-wide
Explore our Projects Database and find placements among over 800 volunteering opportunities in more than 40 countries.
Long-term Projects
You can see all the projects on a country leaving the Project Type field empty and selecting a country.
Short-term Projects
You can see all the projects on a country leaving the Project Type field empty and selecting a country.