CAP - Centro de las Artes y el Patrimonio (HON-78)

Type: Sport/Culture: Art - Country: Honduras
Brief description and main aims
CAP - Centro de las Artes y el Patrimonio is a non-profit and non-governmental organisation with an open, active and participatory cultural-artistic space which encourages and promotes local processes of artistic creation and development of arts, and also the value enhancement of the cultural heritage of the city Santa Rosa de Copán, giving access to culture to all kinds of audience under the principles of inclusion, knowledge and creativity.
CAP aims to stimulate the cultural life of the city Santa Rosa de Copán, promoting access to cultural enjoyment, creation and participation amongst the community, including performing arts, visual arts, music, urban art, among others. It also offers an educational programme which integrates diverse lines such as artistic training, leisure and free time and violence prevention and social integration.
Main Activities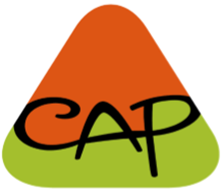 CAP currently offers four types of actions with several activities:
Public Art: all of the activities scheduled, developed and intended to be carried out in public outdoor spaces. These activities promote creative, interactive and recreational actions directed for enjoyment, but also to reflection of citizenship in regards to the surroundings. Some examples are hip-hop performances, street shows and outdoor concerts.
Exhibitions and Concerts Room: CAP is based over the former "Casa de Agua" ("Water House"), a tank/reservoir of potable water storage built at the beginning of the XX century, which supplied the community of Santa Rosa de Copán and guaranteed a public utility according to the modern standards back then. Due to the city's growth it was disused. Currently the historical value of the "Casa de Agua" is strengthen thanks to its conservation and adaptation as a space of cultural offer, which is home to temporary exhibitions of local and national artists, as well as small-formatted and musically high-quality concerts. Every year approximately three to four exhibitions and five to six concerts are held here.
Cultural Entrepreneurship: CAP provides support on cultural entrepreneurship, offering artists who are seeking among other possibilities, a space to develop artistic products and services and/or basic consultancies on entrepreneurial themes.
Artistic Training and Production: This action consists in facilitating assistance processes and pedagogical accompaniment to the development of proposals and projects of artists of different disciplines. Among other activities, it allows the exchange and networking which enrich an artist and her/his work.
Volunteer tasks
Currently CAP is open to the public during afternoons-nights of weekdays. Other tasks are carried out during the mornings which don't involve customer service, which vary according to needs. Additionally, events are held during diverse schedules and days. The volunteer's work schedule will be agreed according to the tasks plan. The volunteer is able to get involved in any of the four actions previously described, as well as in the up keeping of the centre's facilities, development of the centre's social media and online platforms, and development of new ideas and projects.
Volunteer requirements / Skills
The volunteer should:
be at least 21 years old.
have basic Spanish skills and good English skills.
have a high school or university degree, and experience with cultural centres, music and arts is appreciated.
demonstrate creativity, curiosity, flexibility, enthusiasm, energy, being open and friendly
have skills and knowledge to develop different artistic ideas.
Location
The project is located in Santa Rosa de Copán, Copán
Hosting Situation (Board and Lodging)
The volunteer will live with a host family.
More Information
The project is available to start in August and February every year for 6-12 months.
Socia media:
Facebook Page : @CAPSantaRosa
Instagram: @cap_santa_rosa
Link to a video of a live performance of Street Animas, a proposal of animation and living statues: https://goo.gl/brkZsX
You can request more information of this Project contacting ICYE Honduras: incoming@icye.hn
Explore our projects world-wide
Explore our Projects Database and find placements among over 800 volunteering opportunities in more than 40 countries.
Long-term Projects
You can see all the projects on a country leaving the Project Type field empty and selecting a country.
Short-term Projects
You can see all the projects on a country leaving the Project Type field empty and selecting a country.