Sur Solidario (ARG-11)

Type: Human Rights: Children Rights - Country: Argentina
Brief description and main aims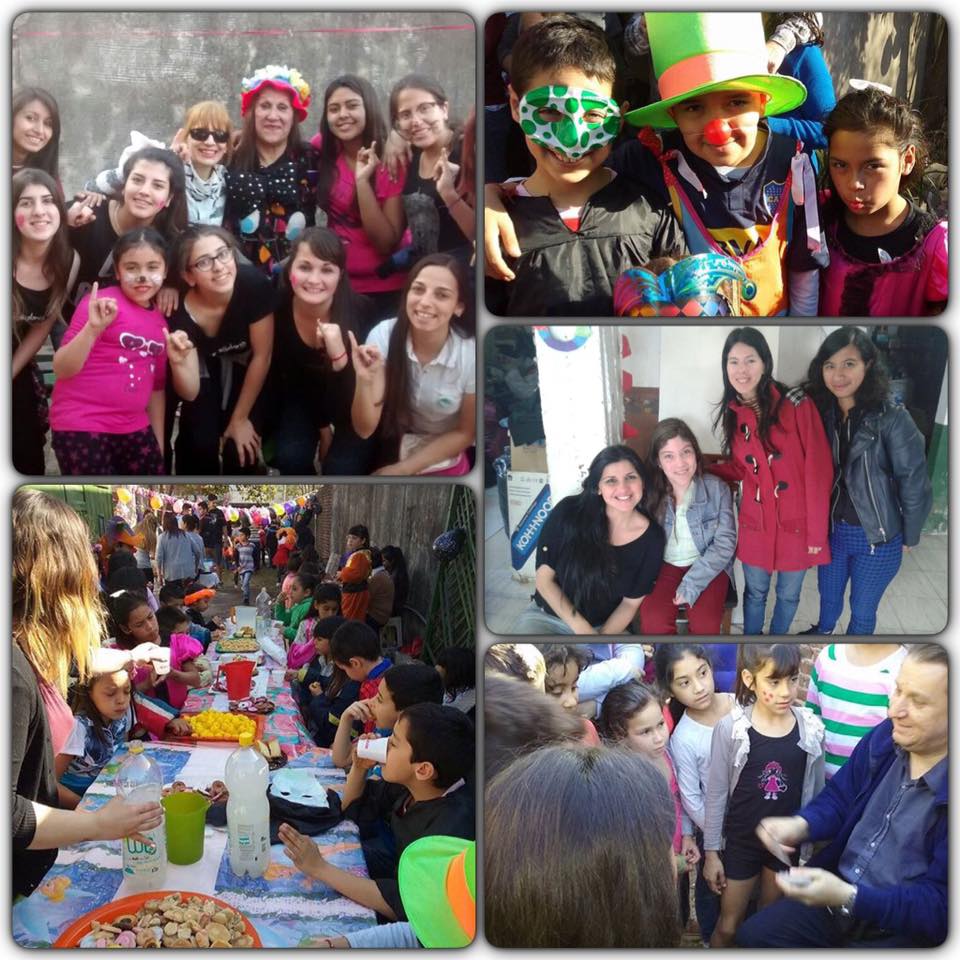 Fundación Sur Solidario is a non-profit organization, which since 2008 works with the objective of improving the quality of life of more than 750 children from the south of Greater Buenos Aires. In addition to food and clothing, we assist, accompany and strengthen the growth, education and training of all children who attend the different neighborhoods where we collaborate.
Sur Solidario also deals with health, recreational and sports activities, which are essential tools in the development stage of children.
Main Activities
This project offers a safe place for more than 650 children in different areas of Buenos Aires. Receive
"Snack" (milk and cookies) after school and participate in different activities.
Volunteer tasks
Help young people with their homework. They will work with groups of volunteer teachers who support students, children with courses in languages, social sciences, mathematics, biology, literature, etc.
Volunteers will have meetings every week to discuss some topics and better understand their social interventions as volunteers. As well as to better understand the social, historical, political and economic of Argentina
There are activities organized by volunteers to have exchanges, such as festivals, workshops at school, etc.
Volunteer requirements / Skills
General requirements
Basic or intermediate level of Spanish
Initiative to propose activities independently
Sensitivity to social and economic problems
Flexibility to adapt to the structure and the way of working in Latin America
Teamwork
Creative and motivated person
Interest in the development of young people
Interest in working with children
Location
Lomas de Zamora, Banfield , Buenos Aires, Argentina
There are four educational centers and kitchens in the south of Buenos Aires. They work in the most vulnerable areas of the south of the Buenos Aires province, with basic conditions.
Hosting Situation (Board and Lodging)
Volunteers are received in our volunteer house, located in the City of Buenos Aires. They usually take their lunch at the project. It is important to be flexible in eating local food. For the rest of the meals, they will have what is necessary to cook in our house. Get ready to live in a community environment!
More Information
Number of volunteers in the project - 2 volunteers maximum.
Explore our projects world-wide
Explore our Projects Database and find placements among over 800 volunteering opportunities in more than 40 countries.
Long-term Projects
You can see all the projects on a country leaving the Project Type field empty and selecting a country.
Short-term Projects
You can see all the projects on a country leaving the Project Type field empty and selecting a country.