Belthorne Primary School (ZAF-19)

Type: Education, Children - Country: South Africa
Brief description and main aims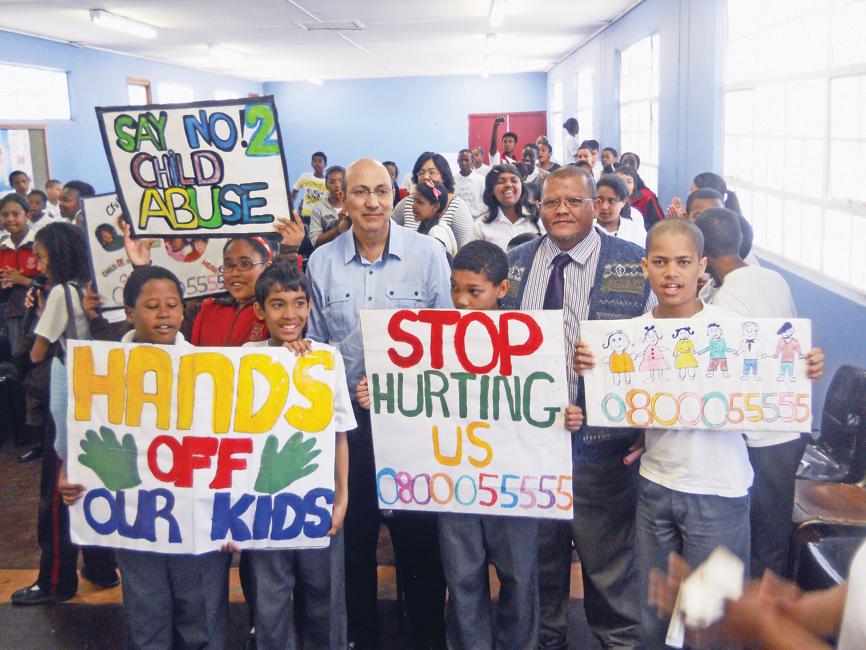 At Belthorn Primary
, t
he learner population is about 230 (ages range from 7 to 14), with about 10 to 12 staff members. As many schools in disadvantaged areas, there are limited resources hence lessons like Art, Physical Education, and Music are absent from the curriculum.
Another challenge facing the learners and educators is that English is not a first language for the majority of learners even though lessons are all conducted in English. Learners with special needs and social problems are all accommodated at the school. This poses an enormous challenge for educators. The school has a governing body and is responsible to the Western Cape Education Department as it is a public school. Learnersare from the surrounding black and coloured communities.
Main Activities
Educators are extremely dedicated in overcoming the daily challenges and welcome any additional input from outside agencies, whether it is time or resources. There is a very big need for help with literacy programmes, sports development, library services, music and dance development and arts and crafts. However, because resources are minimal, programmes are often not sustainable. The school has been in existence for more than 30 years and has established a very favorable name within the community and the Education Department.
Volunteer tasks
The volunteer is expected to help with:
Art and Craft activity
Reading programmes
Sports Development programmes
After School Programme
Music development programme
Outdoor activities like gardening and creating vegetable patches
Environmental awareness programmes
Teaching English as a second language
Assist with the library organisation
Assist with general administration
Dance programmes- Ballet, Hip Hop,Contemporary
Volunteer requirements / Skills
English is strongly preferred.
Any experience in sports, dance, music, environmental programmes for the relevant age group, arts and crafts.
Be a team player.
Able to organise and implement activities and programmes.
Have a passion for education
Location
Athlone , Cape Town.
More Information
This placement will not be appropriate for volunteers who:
Do not enjoy classroom interaction with children.
Struggle within the confines of an educational hierarchy.
Are unable to creatively develop cultural activities.
Can not develop an aspect of sustainability into all their internship.
Explore our projects world-wide
Explore our Projects Database and find placements among over 800 volunteering opportunities in more than 40 countries.
Long-term Projects
You can see all the projects on a country leaving the Project Type field empty and selecting a country.
Short-term Projects
You can see all the projects on a country leaving the Project Type field empty and selecting a country.