ACOES (HON-38)

Type: Human Rights: Advocacy - Country: Honduras
Brief description and main aims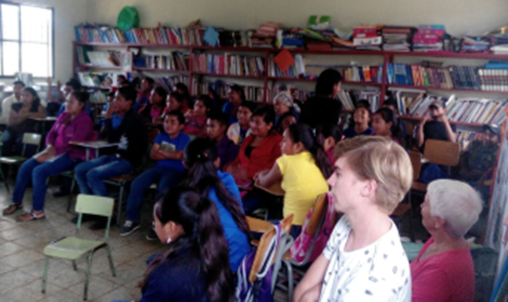 ACOES - Asociación Colaboración y Esfuerzo is a Christian-faith based non-profit and non-governmental organisation that works with the neediest population of the marginal zone of Tegucigalpa, the capital of Honduras, and the rural areas of different departamentos (districts) of Honduras, encouraging solidarity and favouring the integral development of people especially through educational projects. ACOES carries out humanitarian aid projects for children and the general population of Honduras, prone to creating and developing life conditions that favour peace, justice, rights, solidarity and the integral development of people in disadvantaged sectors.
Main Activities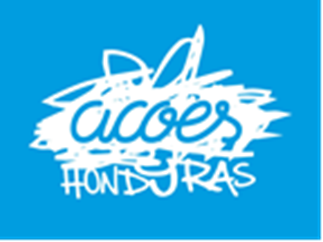 ACOES encourages that the people participating in its projects develop a personal drive to advance in their educational level, and it also contributes to the health improvement of the targeted population. ACOES was founded by a Spanish priest, Patricio Larrosa, and currently the organisation has headquarters in Spain which carry out fundraising activities to sustain the projects in Honduras. Among the different projects that ACOES carries out, there's the "Casas Populorum Progressio" (Latin for "Progress of the Towns"), homes, like a type of boarding school, for youth mainly of indigenous communities who have the restlessness and will to study and work for the neediest population, and who for various socioeconomic situations don't have access to education.
Volunteer tasks
The volunteer would mainly be based in the Casa Populorum Progressio in Marcala, La Paz. The volunteer gets involved with all kinds of household duties, such as cooking, cleaning, maintenance, etc. The volunteer can get involved in the different plantations they have at the homes in order to produce food for own consumption or for kindergartens supported by ACOES.
Depending on the level of Spanish knowledge of the volunteer and the school schedule of the youth, the volunteer can help organise study and tutoring periods, such as teaching English or Geography. The volunteer can also organise extracurricular activities, such as workshops on music, theatre, etc.
The volunteer can help the ACOES projects called "Maestro en Casa" ("Teacher at Home", a type of teaching to take school to people's homes since they don't have a school nearby), in different kindergartens and working with the elderly population.
N.B.: In the homes, the youth and staff pray every day during established schedules. The volunteer does not need to be a Catholic or Christian believer to participate in these prayers, and can also decide not to participate.
Volunteer requirements / Skills
The volunteer should:
be at least 18 years old.
have a fair knowledge of Spanish
be willing to live in a community atmosphere in the countryside (

the Project is based in a big farm that is peaceful; there are several animals and no nightclubs in downtown

)
be able to help with school homework
be collaborative and a team player;
The volunteer does not need to be Catholic or Christian in order to be a volunteer but does need to be respectful to Christian-based beliefs and rituals.
No particular studies are needed to be a volunteer, experience teaching is appreciated.
Location
The project is located in Marcala, La Paz
Hosting Situation (Board and Lodging)
The volunteer will live at the project.
More Information
The project is available to start in August and February every year for 6-12 months.
Social media:
Website: www.acoes.org
Facebook Page: @acoeshonduras
Twitter : @AcoesHonduras
You can request more information of this Project contacting ICYE Honduras: incoming@icye.hn
Explore our projects world-wide
Explore our Projects Database and find placements among over 800 volunteering opportunities in more than 40 countries.
Long-term Projects
You can see all the projects on a country leaving the Project Type field empty and selecting a country.
Short-term Projects
You can see all the projects on a country leaving the Project Type field empty and selecting a country.