PREPACE (HON-15)

Type: Health: Disability - Country: Honduras
Brief description and main aims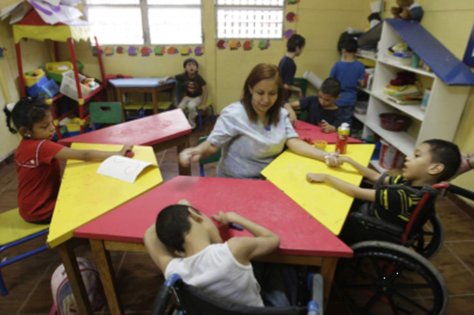 PREPACE- Programa de Rehabilitación de Parálisis Cerebral is a non-profit and non-governmental organisation that provides assistance to people with disabilities and/or in need of special education who mainly have neuromotor disorders such as cerebral palsy, and to their families through innovative programmes.
Main Activities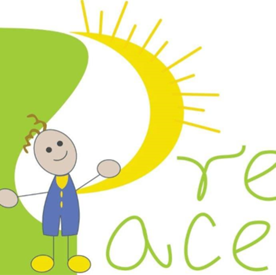 PREPACE works with children, youth and adults aged 2-30, carrying out different activities such as:
A day-care for small children, pre-school and school.
Workshops such as manufacture of different products, bakery, sewing and spices production.
Physical and psychological rehabilitation through horse-riding and music therapy.
Trainings on special education for parents.
Integration in public schools and home schooling.
Fund-raising and awareness-raising activities.
Volunteer tasks
The volunteer can participate in any of the activities carried out in the organisation. The volunteer can:
share time and interact with the children and youth
support the instructors and therapists in the different workshops and sessions
support the staff members take care of the younger children
help with the maintenance of the facilities
If the volunteer has computer skills, he/she can support in the creation of a website, and could also support to create/develop the organisation's social media accounts.
Volunteer requirements / Skills
The volunteer should:
be at least 18 years old
have basic knowledge of Spanish
be highly motivated to work with people with physical and mental disabilities
be responsible, patient, proactive and creative
No studies in particular are required however, experience in physical therapies is much appreciated.
Location
The project is located in Tegucigalpa, Francisco Morazán
Hosting Situation (Board and Lodging)
The volunteer will live with a host family.
More Information
The project is available to start in August and February every year for 6-12 months.
Social media:
Facebook Page: @prepace.programaderehabilitacion
Blog: http://prepacehonduras.blogspot.com/
You can request more information of this Project contacting ICYE Honduras: incoming@icye.hn
Explore our projects world-wide
Explore our Projects Database and find placements among over 800 volunteering opportunities in more than 40 countries.
Long-term Projects
You can see all the projects on a country leaving the Project Type field empty and selecting a country.
Short-term Projects
You can see all the projects on a country leaving the Project Type field empty and selecting a country.