Vaishnavi Secondary School (NEP-5)
Brief description and main aims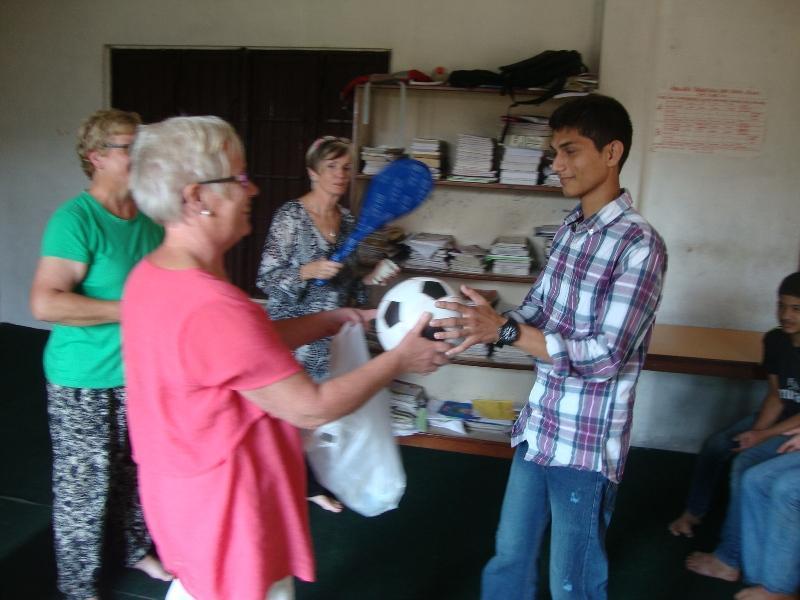 The Students in the community school come from nearby villages and most of them come from families with weak financial backgrounds.
The aim of the program is to provide English language education through a speaking environment so the children and youth can develop their English communication and writing skills.
Main Activities
Vaishnabi Secondary School is a community school that offers schooling from nursery to tenth grate. The school management is partially governmental and is provided with financial support to pay for the teachers and other infrastructure.
This school has 102 students with 18 staff members.
Volunteer tasks
The volunteer will be teaching English, as prescribed by the school, and co-coordinating with a local English teacher. Volunteers will organize various learning extracurricular activities for the students like health and civic education, games, drawing, painting, sports, quiz contest, awareness raising activities in the community, debate, music class etc.
Other Activities
Play educative games with kids
Develop activities according to the students needs and pritorizing to the listening and speaking classes.
Go hiking, make educational tours and other activities so the students can have a real experience in their learning.
Be a role model. Smoking and drinking is forbiden in front of students.
Teach extra English language classes for students if they eager to learn either after school or during holidays (Or for example if the school is closed).
Note: Volunteers should pay for outdoor activities:
Above are sample activities where local host expects the help of volunteers
Volunteer requirements / Skills
Volunteers must :
Be at least 20 years old.
Show enthusiasm, ability to maintain motivation and reliability.
Show creativity and initiative when planning and taking part in the activities.
Have confidence in their knowledge, their teaching and management skills to ensure an effective support.
Be interested in working with children.
Help students with their extracurricular activities.
Location
Kirtipur, Kathmandu
Vaishnabi Community School is located in Kirtipur, one of the oldest Human settlements in the Kathmandu Valley. This tiny town is recorded as an ancient capital of Nepal. The location of this small town is different from the other main towns of the valley because it occupies the top of a steep rocky hill.
It is inhabited and dominated by Newars, which are the earliest settlers in the Valley with their own language, cultural norms and values. Originally a Newari foundation, it is no doubt that Kirtipur is still a center of Newari culture. They always use their local language when they talk to each other.
Newari language, also known as Nepal Bhasha, was Nepal's administrative language from14th to the late 18th century. Newars always use Newari language when they talk to each other. However now a day's people of different casts and religion stay in this place. So it consists of many Temples, Gumbas and Churches as well.
Hosting Situation (Board and Lodging)
Volunteers will stay With the Lok's family, who live 5 minutes walking from the school. This family has 5 members: Lok, Projina (wife), two sons and Lok's mother. The family will provide accommodation and food for the volunteers.
The volunteer will share the room with volunteers of other nationalities joining the same program.
Volunteers will have their lunch from 9:00 to 9:30 and dinner from 7:30 to 8:00 pm. Food is cooked with the local style by a Nepali family. The main types of food will be rice, lentil soup vegetables and pickle. However, once a week the host family will provide meat duirng lunch or dinner.
For vegetarians the choice is usually limited to vegetables, lentil soup and pickle.
More Information
A maximum of 2 volunteers can work at this project. Volunteers need to check with the hosting organization in advance to see if the project is still available.
Explore our projects world-wide
Explore our Projects Database and find placements among over 800 volunteering opportunities in more than 40 countries.
Long-term Projects
You can see all the projects on a country leaving the Project Type field empty and selecting a country.
Short-term Projects
You can see all the projects on a country leaving the Project Type field empty and selecting a country.