ICYE Honduras was founded in 1981. The committee is run by former exchangees and volunteers. The national office, located in Tegucigalpa is run by a four-staff team.
Voluntary service placements include working with homeless and street children, disabled, children's rights, homes for the elderly, sick or homeless people, health clinics, human rights organisations, indigenous groups, primary schools, youth organisations, and social projects in general. Attendance of university courses is allowed provided it does not interfere with voluntary service.
Honduras is a republic in Central America. The country is bordered to the west by Guatemala, to the southwest by El Salvador, to the southeast by Nicaragua, to the south by the Pacific Ocean at the Gulf of Fonseca, and to the north by the Gulf of Honduras, a large inlet of the Caribbean Sea. Its size is just over 112,000 km² with an estimated population of almost eight million. Its capital is Tegucigalpa. It was formerly known as Spanish Honduras to differentiate it from British Honduras (now Belize). Honduras became an independent nation in 1821. After two and a half decades of mostly military rule, a freely elected civilian government came to power in 1982. The country was devastated by Hurricane Mitch in 1998, which killed about 5,600 people and caused approximately $2 billion in damage. In 2009 the country suffered under a grave constitutional crisis. In recent years the economy has continued to grow slowly, but the distribution of wealth remains very polarized with average wages remaining low and 50%, approximately 3.7 million, of the population still remains below the poverty line. According to the World Bank, Honduras is the third poorest country in the Western Hemisphere, after Haiti and Nicaragua. Honduras offers great natural diversity, historic Mayan ruins, as well as a rich and diverse cultural heritage.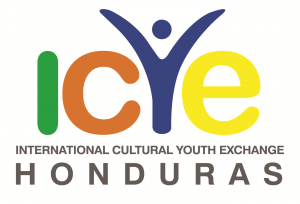 Organization's contact details
ICYE Honduras
P.O. Box 2017
Tegucigalpa
HONDURAS
Tel: +504 2232-3482
Fax: +504 2235-9796
Website: icye.hn
Facebook
E-mail: honduras@icye.hn