Our Lady of Guadalupe Primary and Secondary School Gombe (UGA-73)
Brief description and main aims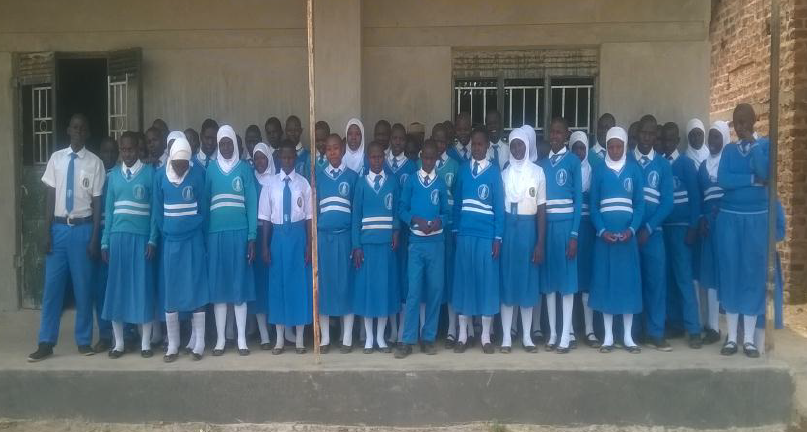 Our Lady of Guadalupe Primary and Secondary School Gombe is a community school set up by the Catholic Church in the area to help educate the vulnerable children living in this poor community, its located in Central Uganda but in a rural area.
The school has new school structures/buildings and other new developments are going on. Currently there are 300 students, 15 teaching staff members and 3 co-workers. The area where the school is found comprises of 60% Muslims, 30% Catholics and others. The Catholic Church has a big land with a church and hence the desire to start a Christian based school in the area to cater for the minority Christians in the community. There is relative peace and harmony among the community in this area. The biggest percentage of the people in the community are rural farmers and depend on this for survival.
Volunteer tasks
Volunteer's tasks include:
Helping out teachers in class
Conducting games and sports together with teachers in charge
Helping out with environmental conservation with the children, planting more trees and caring for them
Engaging in community awareness programs
Start a basic German language program for the children
The volunteer will also have to interswitch activities between the 2 sister schools i.e. the primary section and secondary school section.
Volunteer requirements / Skills
The volunteer should:
be motivated to work in a school
interested to live in an African rural area
be between 18-30 years of age or even older
be a good communicator in English
be social as village people are so friendly,
be very hard working, creative and open minded
love to work with children
Location
The school is located 50Kms from Kampala City to the school.
Hosting Situation (Board and Lodging)
The project is ready to host a volunteer in a self-contained room outside the project, around 15 minutes walking. The accommodation is safe and secure. The volunteer won't be alone there because it is a well-built accommodation where Rev.Fathers of the parish reside.
Explore our projects world-wide
Explore our Projects Database and find placements among over 800 volunteering opportunities in more than 40 countries.
Long-term Projects
You can see all the projects on a country leaving the Project Type field empty and selecting a country.
Short-term Projects
You can see all the projects on a country leaving the Project Type field empty and selecting a country.