Hanoi University of Natural Resources and Environment - North (VNM-128)

Type: Youth, Environment, Education, Communication - Country: Vietnam
Brief description and main aims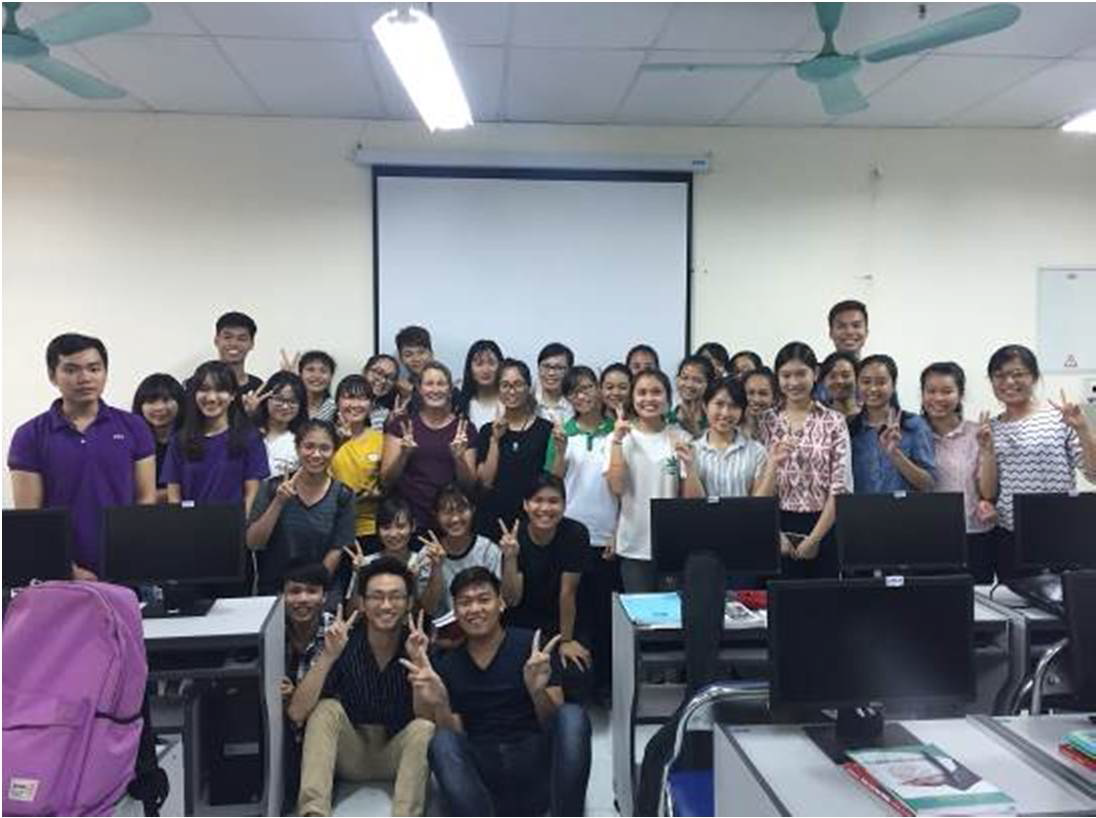 The University is located in Cau Dien. One of the increasing labour market requirements is the English speaking skills and usually this sector of the population have a very small chance of learning foreign languages or meet foreigners to practice their English communication skills.
The aim of the program is to provide an English speaking environment for students and develop their English communicative skills for the labour export market.
Hanoi University of Natural Resources and Environment aims at becoming a leading Hanoi-based University in region based in fields of Natural Resources and Environment.
Main Activities
The university provides basic English communication lessons for the students in order to meet the high demand of the society in the integration process, especially with the labour export market.
Volunteer tasks
Volunteers will be expected to help with the followings:
Helping students improve their listening and speaking skills.
Improving students' competency in communication.
Teaching students following the university's curriculum.
Organizing games and other activities in classrooms or outdoor in more flexible classes.
Normally volunteers will teach about 30 hours a week.
Travel to work: about 40 minutes by local buses.
Volunteer requirements / Skills
Volunteers should:
Like to work with students.
Be mature and take initiative.
Be able to work independently in a classroom.
Be fluent in English.
Be open-minded and sociable.
Be at least 20 years old
Location
The university is located in Cau Dien area in Tu Liem district, which is about 10km from the city center.
Duration
Minimum (weeks) : 2 weeks
It is preferred for the volunteer to stay at least 4 weeks.
Hosting Situation (Board and Lodging)
Volunteers will stay in a dormitory with rooms shared with other volunteers. Living conditions will be Vietnamese standard with shared bathroom, shared room with bunk-beds. Mattress, blanket, pillow and mosquito net are provided.
Food will be provided at accommodation. Meals will be mostly local food, which vary from the daily cooking schedule. Volunteers, especially those who are vegetarian, may be required to do some cooking by themselves. During working-days food is provided by the host placement.
More Information
There are no placements available during summer (June – July- August).
Explore our projects world-wide
Explore our Projects Database and find placements among over 800 volunteering opportunities in more than 40 countries.
Long-term Projects
You can see all the projects on a country leaving the Project Type field empty and selecting a country.
Short-term Projects
You can see all the projects on a country leaving the Project Type field empty and selecting a country.