Uganda Youth and Women's Effort Fighting Aids (UGA-52)
Brief description and main aims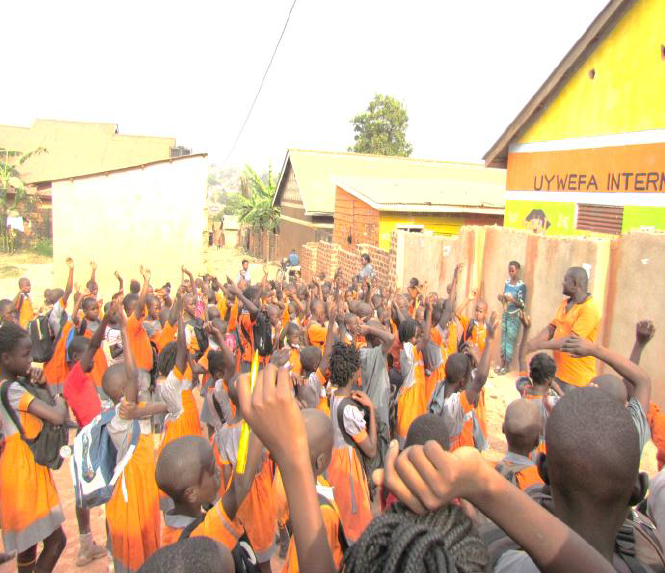 Uganda Youth and Women's Effort Fighting AIDS (UYWEFA) was established in 2007 by people living with and affected by HIV/AIDS in Kazo Parish Nansana Municipality in Wakiso District as a community based nonprofit organisation with registration number WCBO 355/07.
Our Vision is to see an HIV free society. UYWEFA's mission is to improve the livelihood of people infected and affected by HIV/AIDS through health, education and economic empowering programs.
UYWEFA initially begun supporting HIV infected and affected households with home based care services that included HIV counselling and testing, and nutritional and psychosocial support.
Today, the organization has expanded to provide formal education and vocational training opportunities to three hundred (300) Orphans and Vulnerable Children; youth friendly services such as videography to one hundred (100) young people infected with HIV/AIDS and those at risk; and economic empowerment opportunities (village loan saving associations) and Psychosocial support for fifty (50) single mothers living with HIV/AIDS.
Main Activities
UYWEFA works to provide people who have been infected or affected by HIV with the following:
formal education and vocational training opportunities

youth friendly services

economic empowerment opportunities

psychosocial support
Volunteer tasks
Possible roles withinin the project for the volunteer include
Coaching football and athletics (male) volunteer
Filming and videography volunteer
Community center volunteer (to assist in various activities, like teaching English and Maths,engage in community workshops, management skills, spreading awareness)
When it comes to the children in kindergarten the volunteer can help them with homework and by teaching them how to read alphabetical letters. They can also work with local staff so they can learn the ugandan education system.
Volunteer requirements / Skills
The volunteer should:
demonstrate self-motivation
ne patient
have an open minded attitude and respect for local culture, traditions and dress code
teach mathematics or English to young children (6-8years or 10 -15 years) -teaching as a profession is not required
enjoy working with children
be able to learn and work with the team
Hosting Situation (Board and Lodging)
Volunteers will live with a community host family, s/he will have their own private room but will have their meals with the family, living conditions are all African style.
Explore our projects world-wide
Explore our Projects Database and find placements among over 800 volunteering opportunities in more than 40 countries.
Long-term Projects
You can see all the projects on a country leaving the Project Type field empty and selecting a country.
Short-term Projects
You can see all the projects on a country leaving the Project Type field empty and selecting a country.