The YMCA (ZAF-33)

Type: Human Rights: Advocacy - Country: South Africa
Brief description and main aims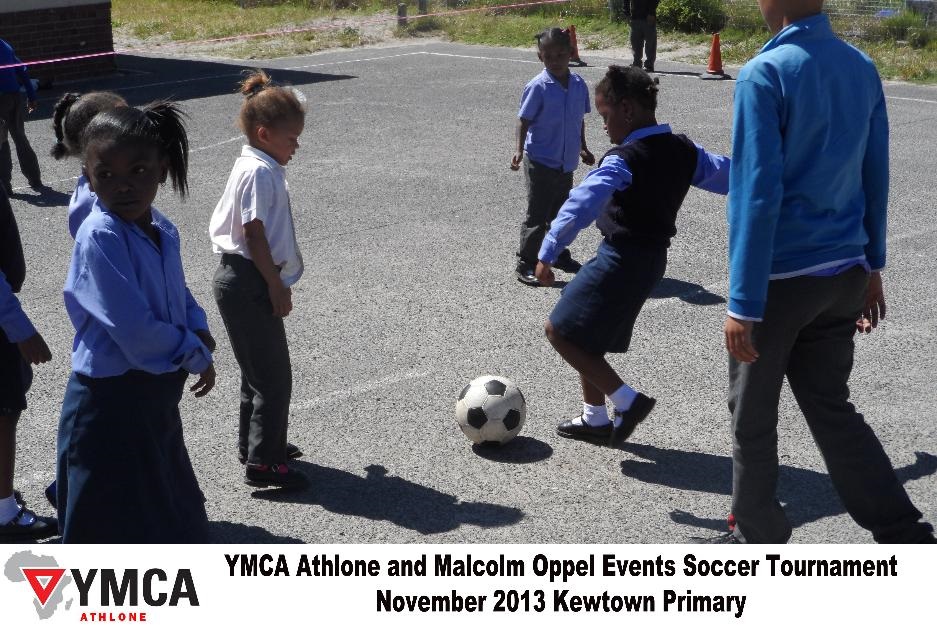 The YMCA Athlone is a public, non profit organisation established to achieve many different objectives. The organisation is situated at 11 Dr. Abdurahman Avenue, Kew Town, 7764. Informed by Christian values, we seek to prepare young people for life leadership and service through focused development and sustainable programs. Residential, physical and emotional care is provided for young people aged between 18 and 35 years of age and provides facilities for culture, sports, games, physical training, recreation and entertainment. The YMCA coordinates sport and recreational activities on a non – professional basis. In addition the facilities at the YMCA is conducive to offering workshops, celebrations and commoration events pertaining to youth and the broader community, community caucus meeting exercises, dancing classes, counselling, support groups, awareness campaigns, health programmes targeting local churches, and NGO's.
Main Activities
Youth - Yzone is a safe space for young people to develop confidence, empowering young people with life –skills, leadership and service by providing educational opportunities, art, drama and healthy living.
School Health– Health and healthy living are high on the Public Agenda. The YMCA Athlone goes out into communities to educate and promote different health issues. They also assist school nurses with health activities within the schools and crèches.
Home Based Care– In partnership with the Western Cape Provincial Department of Health, the YMCA Athlone gives communities Home Based Care to persons with terminal illnesses, chronic illnesses, mental disabilities and physical disabilities in the Athlone Health District.
Facilities –YMCA Athlone offers good value and excellent facilities. Rooms are comfortable, clean and warm. We aim to create a dynamic residential community where residents benefit from meeting other young people from different backgrounds, cultures and experiences.
Volunteer tasks
Working hours would be from approximately 9am to 5pm, Mondays to Fridays. Volunteers must be punctual every day and report to the Volunteer Supervisor about any problems or changes in their agreed schedules. All matters pertaining to work and the programmes are to be treated as confidential.
Tasks include:
Assist with daily after school programmes at the YMCA centre, Athlone
Assist weekends when the kids have outings
Assist when camps are arranged and at the campsites
Assist with all types of general work and programmes
Attend all evaluation meetings or Youth gatherings
Attend all training or workshops that the volunteer is assigned to
Volunteer requirements / Skills
Volunteers working with Youth – Honest, friendly, energetic, people's skills, positive attitude, computer literacy, leadership and facilitation experience, unassuming, obliging and willing to get involved even in areas that are unfamiliar to them.
School Health Volunteers – Ability to assess Grade 1 learners. To provide support school health workers and services with Health promotions and Health education skills.
Home Based Care Volunteers – To assist Home Based Carers to provide comprehensive care to patients health promotion and education. To support and provide assistance with Education programmes for the community. Assist Home Based Carers to ensure quality of care of all patients with early identification of health problems
Location
ATHLONE – is the only area on the Cape Flats that has a distinctive character of the old District 6 with a melting pot of races and cultures. However the majority of people residing in Athlone are classified as colored. Athlone has a rich history as it had links with the Earl of Athlone of West London during the 2nd World War.
Duration
Minimum: 4 weeks
Maximum: 16 weeks
Hosting Situation (Board and Lodging)
Host Family
Explore our projects world-wide
Explore our Projects Database and find placements among over 800 volunteering opportunities in more than 40 countries.
Long-term Projects
You can see all the projects on a country leaving the Project Type field empty and selecting a country.
Short-term Projects
You can see all the projects on a country leaving the Project Type field empty and selecting a country.