Tembaletu LSEN School (ZAF-24)

Type: Health: Disability - Country: South Africa
Brief description and main aims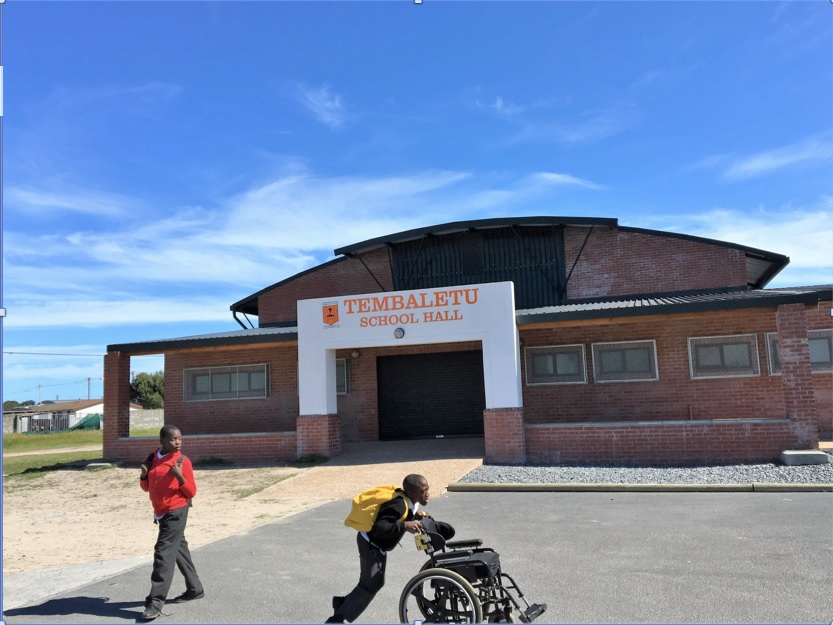 Tembaletu was founded as a school for "differently abled" children. In 1974 a small group of woman were concerned by the great need for a school that could cater for Xhosa speaking children with physical disabilities in the Cape townships. It now stands proudly with its 19 classrooms, 8 offices, 3 therapy rooms, sick bay, a staff room, library, computer room, domestic science kitchen, general kitchen and dining hall. Tembaletu is a school for special needs (LSEN – Learners with Special Education Needs) in the Western Cape offering education to Xhosa speaking children in their mother tongue.
Main Activities
Tembaletu – "our hope" Tucked away in the midst of a busy Guguletu is a beautiful school that provides hope to many. Tembaletu is a school that caters for children with special education needs due to physical disabilities. All the children attending the school have physical disabilities most commonly resulting from Cerebral Palsy, Spina Bifida, amputations, genetic syndromes, spinal injuries and traumatic brain injuries.
Children can attend from preschool age until grade nine, and are offered both a mainstream curriculum or a practical life skills training curriculum for those learners who may not cope with mainstream. The school currently has roughly 180 students from a wide area across the Cape Flats and is continuing to grow. The majority of children need daily transport to and from the school which is provided by the 5 school buses.
Volunteer tasks
The volunteer can help in the following areas:
Art and Craft activity
Reading programmes
Sports Development programmes
Music and dance development programme
Assist with general administration duties
The volunteer is expected to provide support in the classrooms, during sport and therapy time, in the grounds and buildings andscould also help with developing learning materials, posters, games, worksheets and more.
Volunteer requirements / Skills
The volunteer should:
speak English and be willing tolearn Xhosa
any experience in sports, dance, music, environmental programmes for the relevant age group, arts and crafts, is welcomed.
be a team player.
be able to organize and implement activities and programmes
have a passion for education and working with disabled children
Location
Gugulethu, Cape Town
Explore our projects world-wide
Explore our Projects Database and find placements among over 800 volunteering opportunities in more than 40 countries.
Long-term Projects
You can see all the projects on a country leaving the Project Type field empty and selecting a country.
Short-term Projects
You can see all the projects on a country leaving the Project Type field empty and selecting a country.