Education project in Lao Cai (VNM-134)

Type: Education: Teaching languages - Country: Vietnam
Brief description and main aims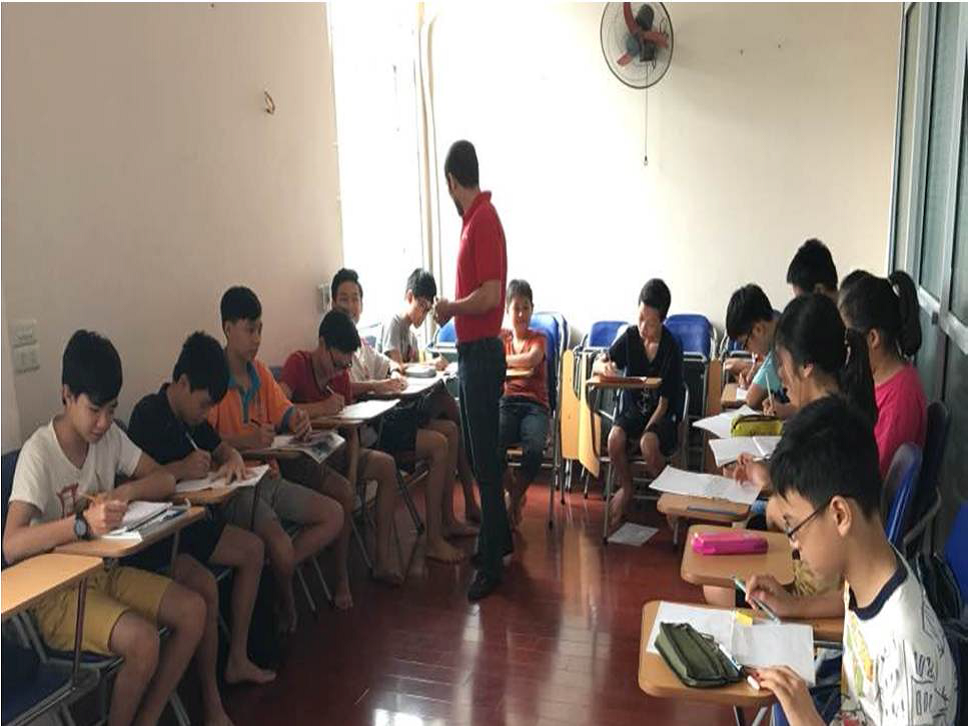 Globe Education Link English Centre (GEL) was opened in 2015 as a social enterprise with the objective of providing first class English learning to students of all ages and to contribute to the growth and well being of the community.
It is funded by tuition fees based on the student's financial situation. Some pay full fees, others a reduced fee and some receive tuition at no cost. No one is turned away. GEL also provides scholarships to worthy students.
There are classes offered from kindergarten to adult at the centre and GEL is also contracted to provide lessons at a number of elementary and high schools in and around Lao Cai. There is also an ongoing program to provide English instruction at no cost at the newly constructed Lao Cai Orphanage.
GEL has provided some free workshops which help English teachers in the whole province to teacher better. There are also some training courses for staff who work in Orphanage to help them have better skills in taking care of children there. Some other free workshops on ABCD (asset based community development) for civil servants of different fields in the province are also provided. Free teaching communication for English teachers in Lao Cai city is now attracting more and more learners.
Main Activities
The project aims to provide English speaking environment for students in different schools in Lao Cai area. Each volunteer will mainly help at one school, but from time to time may join some activities at some other schools, depending on the needs of the local schools and number of volunteers available at the time. This arrangement is coordinated by Lao Cai Education and Training Department. Volunteers are sometimes asked to help at events organized by Lao Cai Education and Training Department as well.
Volunteer tasks
Volunteers are encouraged to involve themselves in many other community projects, such as teaching English at government schools (primary, secondary or high schools), workshops and lessons for Vietnamese English teachers, organizing activities and events at local schools, judging English competitions, taking students on field trips, updating and maintaining our website and so on.
The children, parents and schools highly enjoy having international volunteers around. Due to their warm reception, volunteers generally become equally fond of the children and enjoy the program very much.
Schools start at 7 am in the morning and finish at 11.30 am.
There is a break for lunch (from 11.30a.m to 13.40) then start again at 1.45pm to 4.30pm. In GEL, volunteers normally work in the afternoons, evenings and weekends so volunteers can have days off on weekly days. These can be negotiable and flexible.
Volunteer requirements / Skills
Volunteers should like to work with children, maturity and initiative spirit.
Fluent English
Age: 18 and over.
Be open-minded and sociable.
Be able to work independently in the class.
Be willing to learn about the country and integrate into local community.
Location
This project is coordinated by Lao Cai Education and Training Department and facilitated by Globe Education Link (GEL) – VPV's local partner in Lao Cai. Lao Cai is located in the north of Vietnam, about 4 hours from the capital, Hanoi. Lao Cai is a modern city with good facilities such as restaurants, shops and fitness centres. It is serviced by rail and an excellent bus service and is close to the Sapa area, famous for its beautiful scenery, hiking and ethnic minorities.
Hosting Situation (Board and Lodging)
Volunteers can stay at GEL, at the school or with a local family.The GEL centre is housed in a modern building close to down town Lao Cai. Volunteers are provided with air- conditioned rooms in GEL, too if the rooms are still available. There are cooking and laundry facilities.
The school can also arrange rooms for volunteers in the campus. The rooms are equipped with cooking stuff so that volunteers can cook for themselves. Volunteers who prefer to have daily interaction with local people can stay with a local family, usually a teacher or a student's family. In this case, volunteers will eat with the family or they will cook themseves. They travel to work by bicycle or on foot.There are no students or any families on campus, just the guards so it's quiet but it's busy outside the gate. Volunteers are usually required to be back by 10pm for security and safety reason.
Volunteers can choose to stay with the family to experience Vietnamese. This is usually the family of a teacher or a student at the school where the volunteer supports. The volunteer usually eats with the family and expect to be back home before 10pm. However, this option is not always available. It usually takes time for the local authorities or schools to arrange this.
More Information
Volunteers needed: 4.
Explore our projects world-wide
Explore our Projects Database and find placements among over 800 volunteering opportunities in more than 40 countries.
Long-term Projects
You can see all the projects on a country leaving the Project Type field empty and selecting a country.
Short-term Projects
You can see all the projects on a country leaving the Project Type field empty and selecting a country.