Sweet Souls ABT Centre (IND-92)

Type: Education, Disabled, Children, Art/Culture - Country: India
Brief description and main aims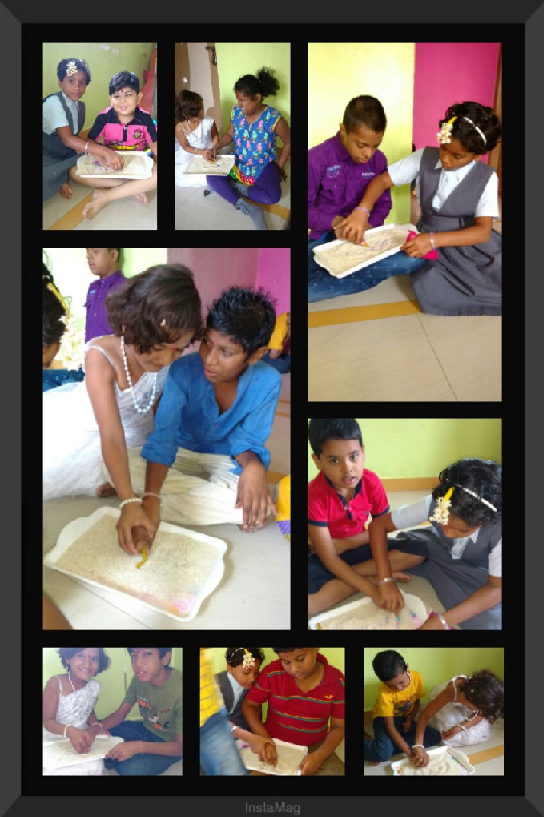 Pankh to Desire Charitable Trust is registered under the Senior Sub-registrar of Vijayapura (Bijapur), Karnataka, India on May 22, 2015. Pankh to Desire Charitable Trust is a private, not for profit organization who helps those in need.
The founder of the Trust, Mrs.Pallavi Adiga, (Psychologist, ABT practitioner) created the trust with the vision of promoting wholistic welfare of human being, focusing mainly on women, children and disabled people irrespective of caste, creed, religion and place. It focuses on educational, cultural, ecological, social, physical and mental wellbeing.
We refer to the the individuals we work with that have disabilities as Sweet Souls. Sweet Souls are intellectually disabled children, children who are on the autisim spectrum, individuals who have cerebral palsy, individuals who have an attention deficiency and hyperactivity disorder (ADHD), people with down syndrom, children with speech delay , stuttering and stammering, and individuals with pervasive development disorders.
Main Activities
Out- reach community programmes:
Pincha: Annual Inclusion Gathering
Light Blue: Autism Awareness Program
Pratham Abhiyan: Early detection and early Intervention of Special child
Fun Funda: Integrated Summer Camp
Professional Student Training ( MSW, Msc –Psychology)
Jagruthi : Awareness and training programmes for teachers and parents
Say No to Child Abuse: Awareness programmes, counselling , self defence training
Warm Hugs: Providing cloths, educational materials, nutritional foods for poor rural children.
Volunteer tasks
The volunteer has an amazing opportunity to learn about the Indian culture. As they will be working with special children, they will learn patience, discipline, positive thinking, helping unreached, creative learning and problem solving.
Ther volunteer can become a voice for special children, can learn the importance of art as healing process and be exposed to Indian Art forms.
Volunteer requirements / Skills
Caring and loving - we ultimately believe that caring and love is the source of quality to work with special children. Young Volunteers need to be ready to learn and spread unconditional love towards special children.
Location
Vijayapura (Bijapur) District is in the Karnataka, India. Vijayapura is bounded by Gulbarga, Raichur, Bagalkot, Belgam, Sangli and Sholapur. It is 524Kms away from Bangalore and 497Kms from Mumbai.
Vijayapura city has mild to moderated showers during mansoon. Winter in Vijayapur is pleasant. Usualy summer in Vijayapura are quite hot and humid in the month of April and May.
Vijayapura was called as Bijapur, which is a one famous Heritage city in Karnataka state and also one of the industrially developing locations in the state. Famous Historical tourist place.
Places to visit: Golgumbaz, Ibrahim Rauza, Malik-e-Maidan, Juma Masjid, Upli buruj, Gagan Mahal, Bara Kaman, Shiv Giri temple etc.
Nearby tourist destination: Gokak falls, Godchinmalki Falls, Badami Caves, pattadakal and Aihole.
Hosting Situation (Board and Lodging)
The volunteer will live with a host family.
Explore our projects world-wide
Explore our Projects Database and find placements among over 800 volunteering opportunities in more than 40 countries.
Long-term Projects
You can see all the projects on a country leaving the Project Type field empty and selecting a country.
Short-term Projects
You can see all the projects on a country leaving the Project Type field empty and selecting a country.