Sur Solidario (ARG-11)

Type: Human Rights: Children Rights - Country: Argentina
Brief description and main aims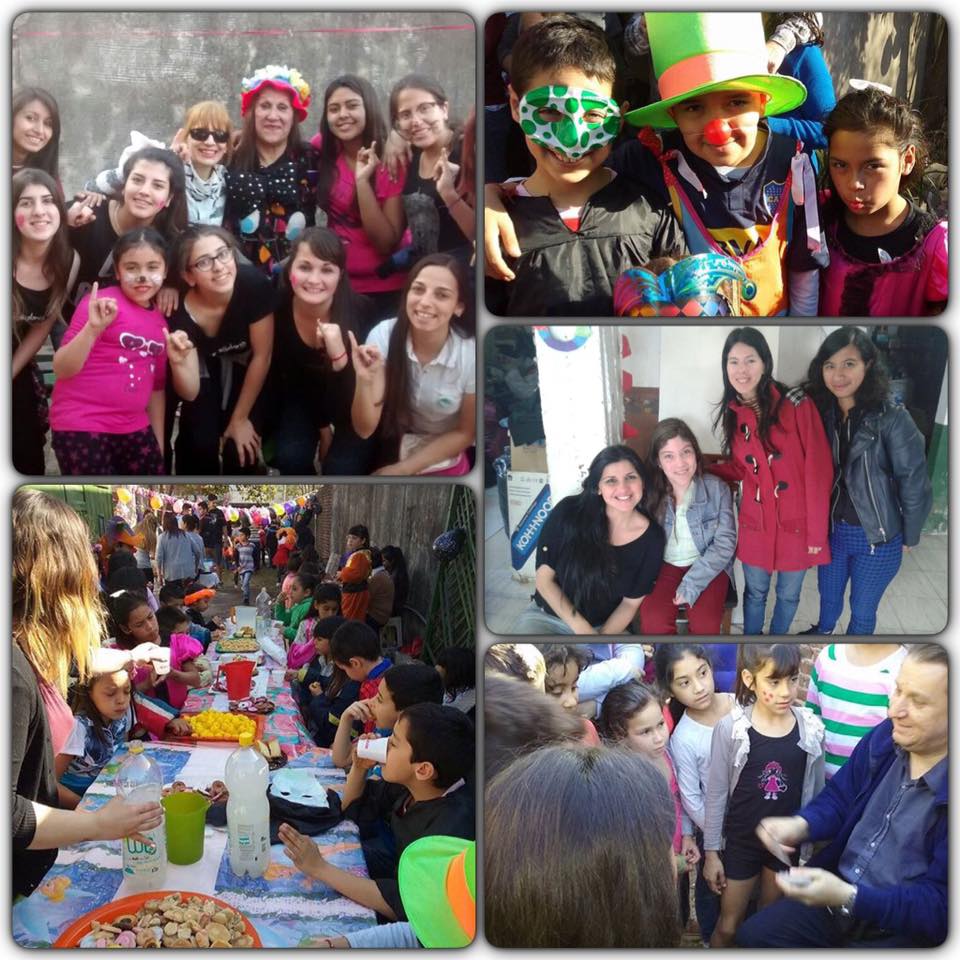 The project is located in Lomas de Zamora, in peripheral neighborhoods in a socially vulnerable situation, where they are deprived, to a great extent, of basic necessities. The local communities are participatory and involved in the development of activities. It is located at a distance of 18 kilometers from the city of Buenos Aires.
The aim of the project is to accompany children in their grow-up process and be a protagonist of their own life. In addition, they support sustainable and ecological economic projects that promote the care of the environment.
This organization offers a safe place to more than 650 children in different areas of the city, located in the south of Buenos Aires. There they receive "merienda" (milk and cookies) after school and dinner and they participate in different recreational and pedagogical activities.
Main Activities
1. There are four educative centers and communitarian kitchens.
- Puente Verde. In addition to food security, cooking and taekwondo workshops are also offered. In addition, tutoring and school support is provided to children.
- Tejedoras. They also provide support and companionship for the elderly.
- Amparo de los niños.
- Los Ángeles no miran.
2. Plastic bottle collection campaign:
Clean materials are received, sorted and delivered to a recycling plant. With the money collected they support projects of the organizations with which they have links.
3. Solidarity fair:
They receive donated clothes, used or new, classify them and then hold a fair where the proceeds also support different projects and organizations.
Volunteer tasks
The activities planned to be carried out are:

- Help in daily activities.

- Assist in food processing and delivery to the children.

- Collaboration in the collection and sorting process of clothing and recyclable materials. - Give school support.

- Search for materials needed for workshops and activities.

- Carrying out playful and pedagogical activities with children.

Mainly, the role of the volunteers consists of accompanying the local community.

In terms of time work, the proposed schedule consists of:

- Physical participation in the project, 2 times a week for 3 hours a day.

- One day of planning, evaluation and reflection tasks that can be done in the office or at home

- Finally, one day to receive training in thematic seminars that contribute to their contribution to the project.
Volunteer requirements / Skills
General requirements
Basic or intermediate level of Spanish
Initiative to propose activities independently
Sensitivity to social and economic problems
Flexibility to adapt to the structure and the way of working in Latin America
Teamwork
Creative and motivated person
Interest in the development of young people
Interest in working with children
Location
Lomas de Zamora, Banfield , Buenos Aires, Argentina
There are four educational centers and kitchens in the south of Buenos Aires. They work in the most vulnerable areas of the south of the Buenos Aires province, with basic conditions.
Hosting Situation (Board and Lodging)
Volunteers are received in our volunteer house, located in the City of Buenos Aires. They usually take their lunch at the project. It is important to be flexible in eating local food. For the rest of the meals, they will have what is necessary to cook in our house. Get ready to live in a community environment!
More Information
Number of volunteers in the project - 2 volunteers maximum.
Explore our projects world-wide
Explore our Projects Database and find placements among over 800 volunteering opportunities in more than 40 countries.
Long-term Projects
You can see all the projects on a country leaving the Project Type field empty and selecting a country.
Short-term Projects
You can see all the projects on a country leaving the Project Type field empty and selecting a country.