Corporación Viviendo Juntos (COL-28)

Type: Sport/Leisure, Children - Country: Colombia
Brief description and main aims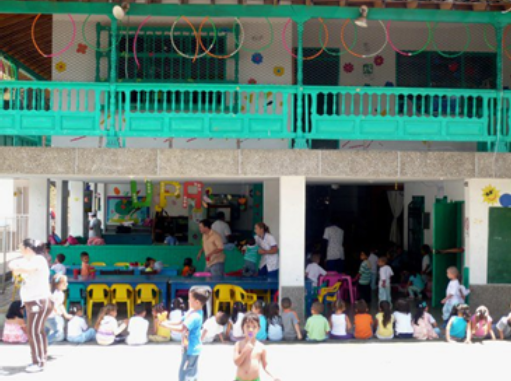 Corporación Viviendo Juntos is a kindergarden working with children from 3 months to 5 years old. They aspire to create a culture of rights, childhood and family support. The corporation tries to guarantee fundamental human rights through promotion and develops activities, which support families and children in vulnerable sectors of Medellín. The aim is to convert them into independent, resonsable and self-confident protagonists of their community.
Main Activities
Some of the Kindergarden's main activities are:
To develop activities and workshops, which benefit and protect children
To create programs contributing to the improvement of life quality and helping families and children in vulnerable positions
To offer leisure and sports programs
To eductae children
Inter-institutional management projects
Volunteer tasks
The volunteer is expected to:
Develop workshops, lessons and support in any known topic (languages, handcrafts, sports, arts etc. ) for children from 2 to 4 years
Teach English classes
Sing, play and draw with the children
Feed the children and take care of their health
Help in administrative tasks
Help the teachers in the classes
Support the psychologists with organizing events for the families
Create your own work space/area
Volunteer requirements / Skills
The volunteer should:
be a dedicated, social-minded person, who likes working with children.
be conscious of the difficult social situation of the population.
It would be an advantage, if the volunteer would have some abilities like handcrafts, arts, sport, music, etc.to teach in workshops and lessons.
Important: You need to be proactive, motivated to work with young people, and full of ideas. Understanding the internal dynamics of the organization and the complicated background of youngsters you will be working with.
Location
Cra 99 No 47 E-21 -Medellín -Antioquia.
Medellin is the second largest city of Colombia and is located in the department of Antioquia. Including the surrounding areas it has a population of over 3.5 million. Medellin's economy is known for its textile industry and its importance in the touristic sector.. The Corporaciónhas its locations in the most vulnerable neighborhoods of Medellín.
Hosting Situation (Board and Lodging)
The volunteer will live with a host family.
Explore our projects world-wide
Explore our Projects Database and find placements among over 800 volunteering opportunities in more than 40 countries.
Long-term Projects
You can see all the projects on a country leaving the Project Type field empty and selecting a country.
Short-term Projects
You can see all the projects on a country leaving the Project Type field empty and selecting a country.