Centro Interactivo (HON-7)

Type: Sport/Culture: Art - Country: Honduras
Brief description and main aims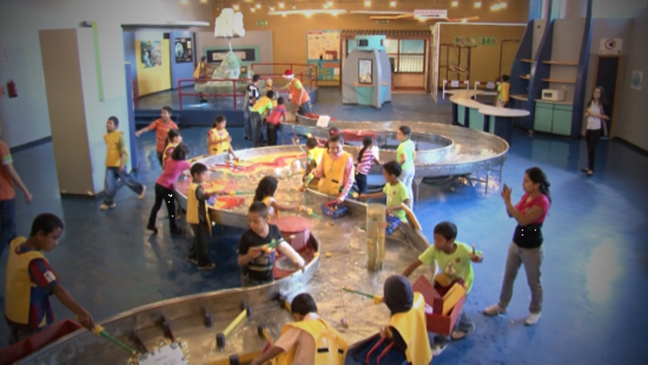 CHIMINIKE – Centro Interactivo de Enseñanza is a non-profit and non-governmental organisation with the main aim of stimulating the curiosity of its visitors and encouraging learning through a huge number of interactive games, making it the first non-traditional learning centre of Honduras.
The centre has buildings with different rooms and halls which seeks to stimulate the curiosity and imagination of children, youth and adults through its exhibitions, science and technology programmes, and resources to identify culture, art and values of Honduras.
Main Activities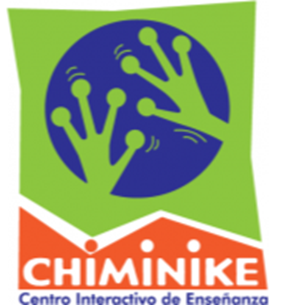 The centre has different rooms with permanent exhibitions with various themed environments:
'Maternal' room: for babies and children up to 2 years old.
'Nursery' room: for children aged 3-5.
'The City' room : to learn different aspects of life in cities and towns, promoting healthy and sustainable lifestyles.
'The Human Body' room: to learn about all the different organs and parts of the human body and how to stay healthy.
'Honduras and its People' room : to learn about various aspects of Honduras and its population, such as history, culture, etc.
'Lets Travel to Space' room : to learn different aspects of outer space.
'Environment' room: to learn aspects of the environment, how to protect and conserve it and live with eco-friendly actions.
'The Balance House': to learn in a fun way about the phenomenon of gravity.
'Energy' room: to learn about different aspects involving energy and green ways to produce energy.
Other areas to experience an interactive, hands-on learning about different themes, instigating sustainable development and the essential social values for the country's wellbeing.
The centre has an entrance fee, and also organises free-of-charge tours for students and members of schools and organisations of disadvantaged backgrounds. The centre also offers non-formal educational camps in which children and youth can participate during school vacations.

Volunteer tasks
The volunteer will be part of the team of guides, participating first in the training programme to become a CHIMINIKE guide, learning about the different themes taught in the centre through its interactive, hand-on learning methodologies and techniques. He/she will first assist a trained CHIMINIKE guide and eventually become one, guiding tours for different groups of children and youth visiting the centre. He/she can also assist in the organisation of camps and/or other events held within or outside the centre.
Volunteer requirements / Skills
The volunteer should:
be at least 18 years old.
be patient, open-minded and friendly
be willing and interested to talk in front of big groups of people
like to work with children and youth
be curious and creative
A basic knowledge of Spanish, and a basic knowledge of English is an asset.
No particular studies is required, but the volunteer must be very interested in non-formal education and non-traditional ways of teaching and learning.
Location
The project is located in Tegucigalpa, M.D.C., Francisco Morazán
Hosting Situation (Board and Lodging)
The volunteer will live with a host family.
More Information
The project is available to start in August and February every year for 6-12 months.
Social media:
Website: www.chiminike.org
Facebook Page: @chiminikehn
Instagram: @MuseoCHIMINIKE
Twitter: @museoChiminike
You can request more information of this Project contacting ICYE Honduras: incoming@icye.hn

Explore our projects world-wide
Explore our Projects Database and find placements among over 800 volunteering opportunities in more than 40 countries.
Long-term Projects
You can see all the projects on a country leaving the Project Type field empty and selecting a country.
Short-term Projects
You can see all the projects on a country leaving the Project Type field empty and selecting a country.