Contact details
Volunteers for Peace Vietnam (VPV)
No.72, Pham Than Duat Street, Mai Dich Commune, Cau Giay District, Hanoi, Vietnam
Tel: +84 24 3765 2719
Fax: +84 4 762 1909
Centre for Sustainable Development Studies' (CSDS) main aim is to build recognition of the ICYE long-term international volunteering program. Through social media and a wide range of local actions and events, it will raise awareness of the opportunities and benefits of volunteering, non-formal learning and intercultural exchange. CSDS will organise public events like an annual open day, monthly sharing workshops and seminars at universities, colleges and schools. It will also engage the public using social media tools such as online newspapers, student magazines, Facebook, YouTube, blogs, etc. At the same time, it seeks to strengthen its network of local volunteers by engaging them in the planning, implementation and follow-up of its activities and events. Last but not least, it will strengthen and build new partnerships with government agencies, relevant embassies and local NGOs and INGOs, which it will meet and provide publicity material and information to boost its own visibility and that of the ICYE long-term volunteering programme.
EVENTS/ACTIVITIES:
Beyond your limits – Workshop:
On the 19th of March 2017 VPV Hanoi – ICYE Vietnam in collaboration with CSDS organised a workshop with about 200 young people attending  and more than 1000 people watching it through Facebook's live streaming function. During the workshop, Phuong Don – President of VPV and Director of CSDS made a brief introduction of the outgoing programme. Former volunteers were then invited to share their experiences and stories with the audience. The participants who attended the workshop then had the opportunity to learn about the projects they could participate in 2017 and gained a better understanding of international voluntary service. The workshop was a success and the people attending showed a great interest in the programme.
Photos from the workshop: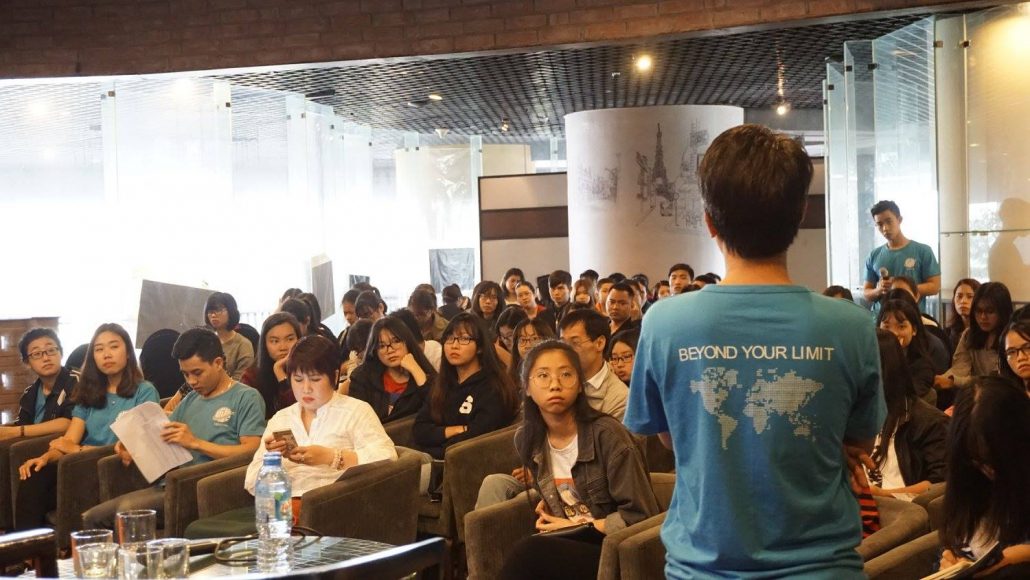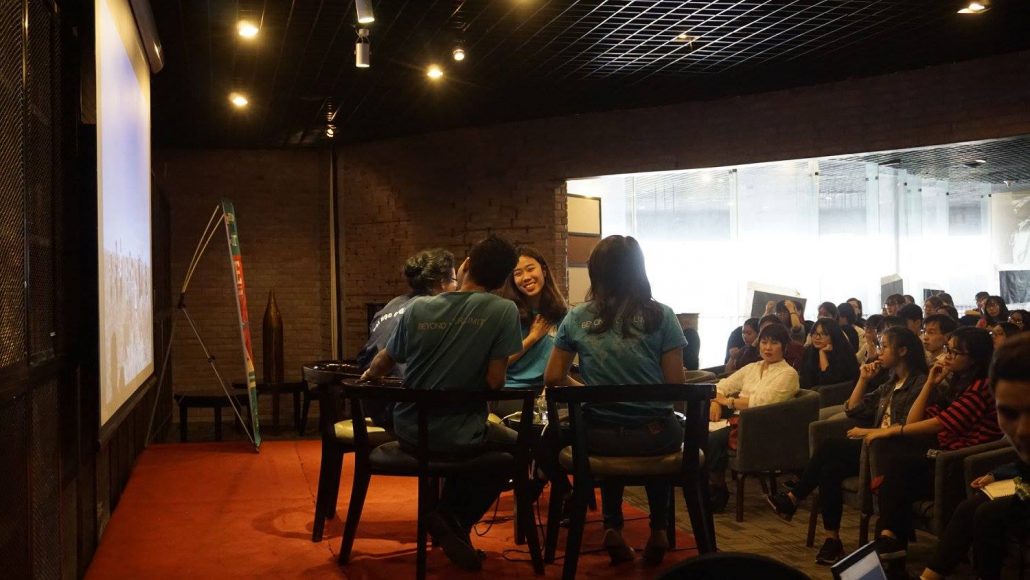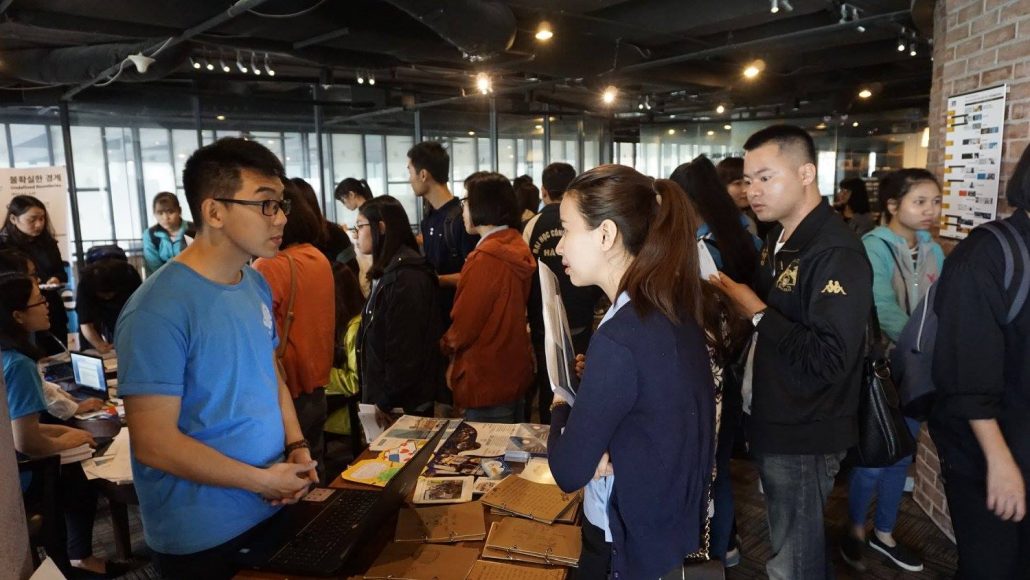 Global Volunteering Day 2017:
On 6th of May 2017 the Volunteers For Peace Vietnam Club, in coordination with Centre for Sustainable Development Studies, organised the 7th Global Volunteering day since 2010. The event gathered international volunteers from 30 countries and more than 1,000 Vietnamese young people in a day full of joyful moments.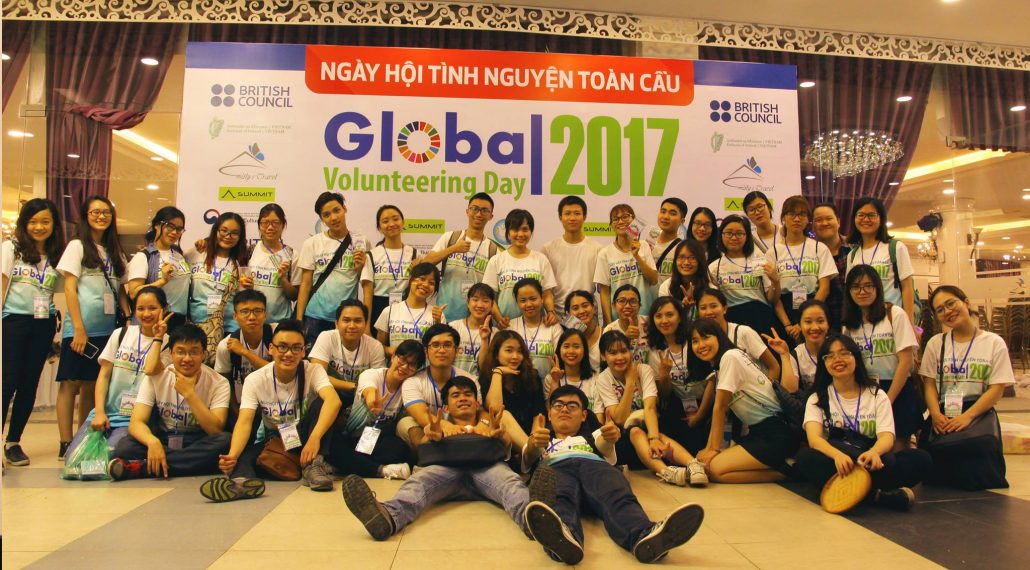 This year's event hosted presentations from 17 countries following the concept of 17 sustainable development goals, which included some of the following topics: "No poverty", "Zero hunger", "Good health and well-being", "Quality education", "Gender equality" and "Clean water and sanitation". The participants had the chance to learn about numerous initiatives from around the world and their results.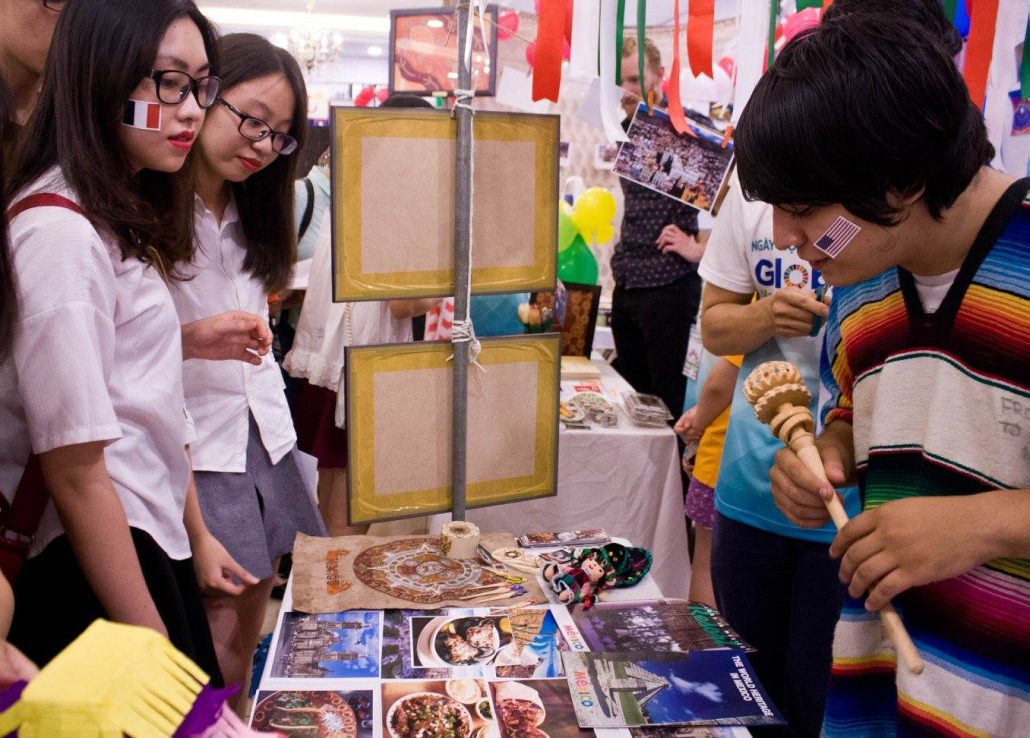 The Global Volunteering Day was not only an opportunity for the young to gain awareness about social and environmental issues but also a colourful festival representing many different cultures from all over the world.
For more information and other events, see CSDS's Facebook and VPV's Facebook.
Workshops and coffee talks
Since the beginning of the year, ICYE Vietnam/Volunteers for Peace Vietnam has run 7 workshops and coffee talks monthly or every other month, where invited returnees come and share their stories. The workshops invite young people to come and learn about different topics as well as invite them to join in on a talk about volunteering. The main subject of these workshops has been "Con Duong Toi Chon" which means "The Path I Choose". Each event has then had a different sub-topic such as "Beyond Your Limits" or "After Journeys".
See pictures from some of the different workshops below. To see more pictures go to the Facebook page of ICYE Vietnam/Volunteers for Peace Vietnam here: Facebook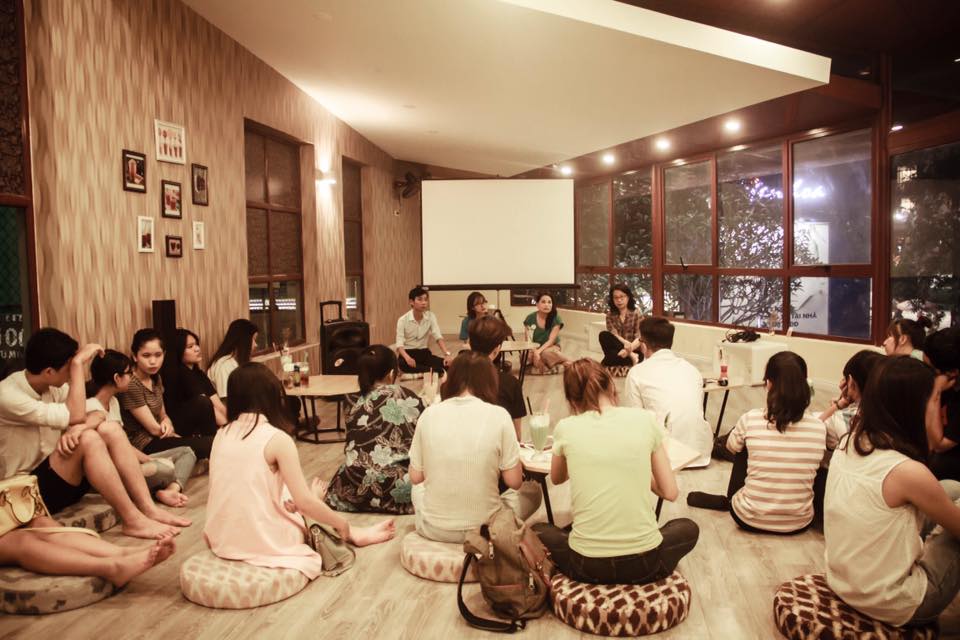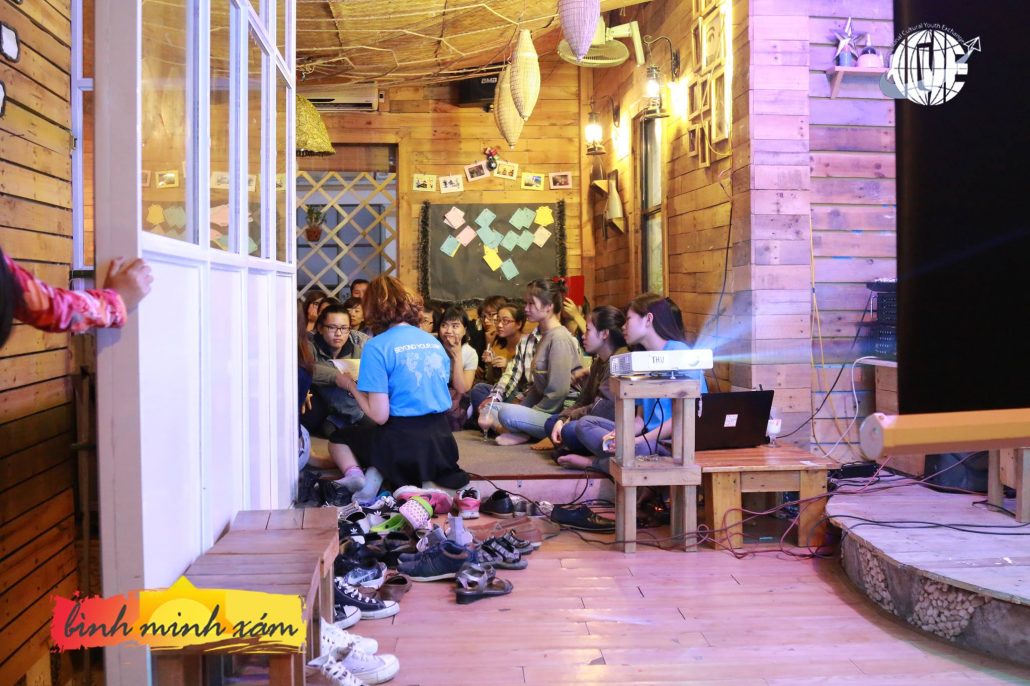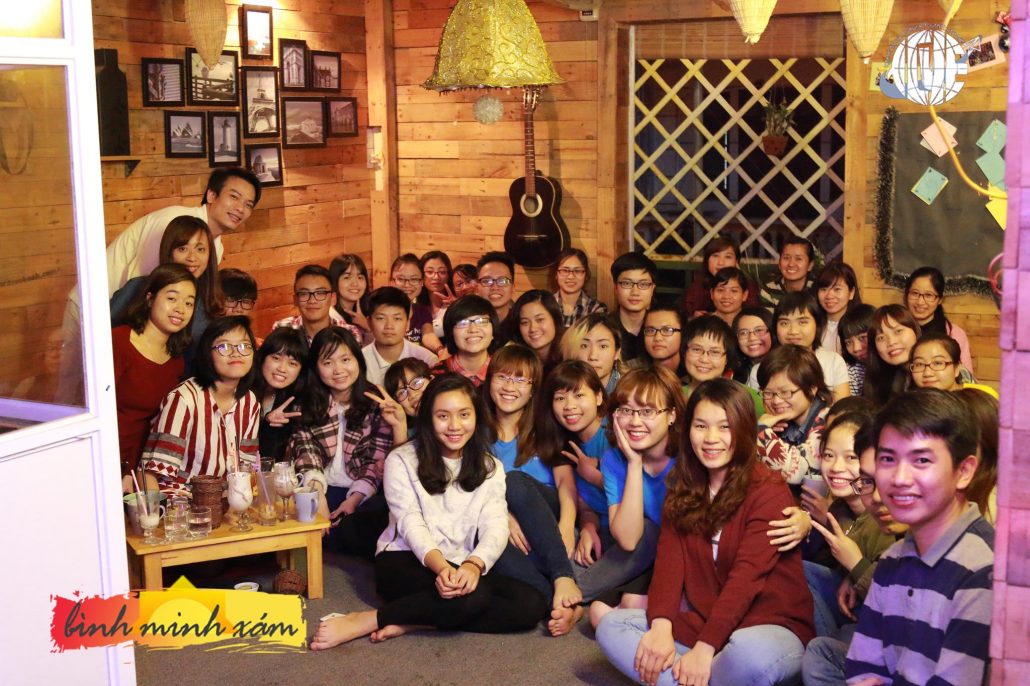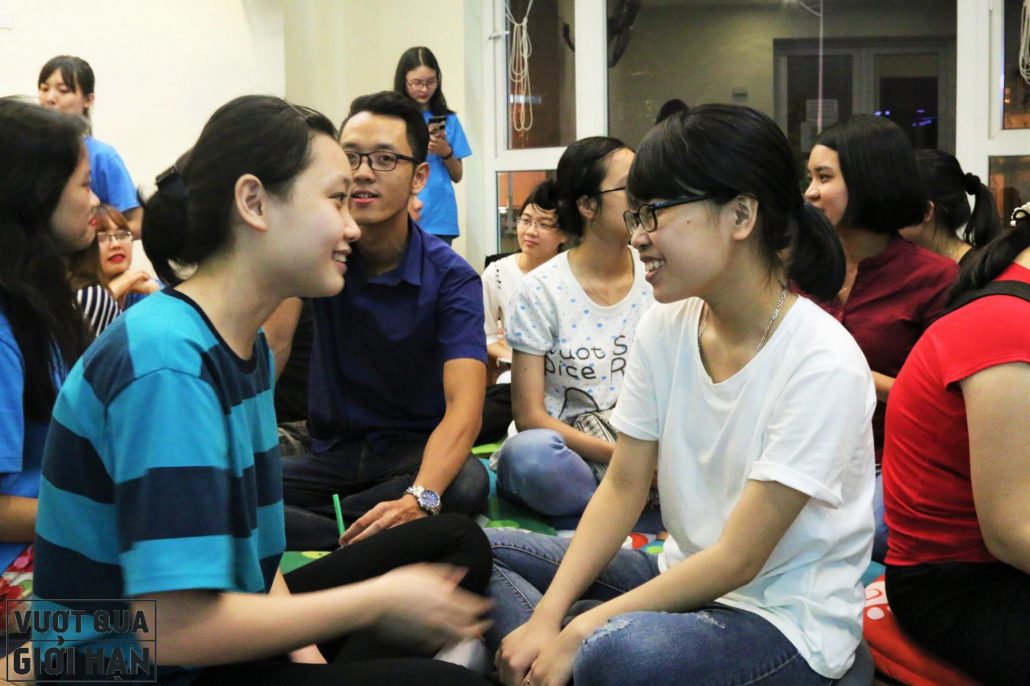 Newsletter
Since February 2017 VPV Hanoi – ICYE Vietnam has been publishing a newsletter every 3rd month. The newsletter narrates about their previous events, informs about upcoming events and includes stories from previous and current volunteers. The newsletter has been very well received and VPV Hanoi- ICYE Vietnam will continue to carry out the newsletter.