Organization's contact details
ICYE Mexico/SIIJUVE
11 poniente 1314, Depto 1301,
Col. Barrio de Santiago
Puebla, MEXICO
Tel: +52 222 2376894
Fax: +52 222 2376894
Website: siijuve.org
Facebook
E-mail: siijuve@siijuve.org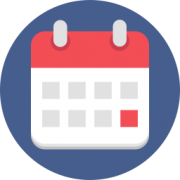 First-Hand Experience of Volunteering
SIIJUVE – ICYE Mexico aims to increase the number of young people it reaches and recruits in the different regions of the country for international volunteering. This will be done by enhancing the visibility of SIIJUVE and the long-term international volunteering programme. It will endeavour to stir the curiosity of young people in volunteering through direct contact with former and current international volunteers in Mexico through the activity "De intercambio en …," which will take place in high schools around the country. The students of these schools will be integrated in a project in which they gain first-hand experience of volunteering for a day in order to stimulate their interest and motivate participation in international volunteering.
Simultaneously, SIIJUVE will approach other ICYE members and partners and motivate them to advertise Mexico as a volunteering destination. They will develop publicity material on local host projects (presentation, videos, etc.), which will be sent to ICYE national committees around the world to present Mexico as an appealing destination for long-term volunteers.
TIME TABLE:
Among the year: Creation of new material such as videos.
"De intercambio en …"
"Un día de voluntariado" (22 de April)
The first week of March ICYE Mexico/SIIJUVE hosted two events for young Mexican students. The aim of the activities named "De intercambio en…" was to introduce the students to what volunteering is and who ICYE are. At the events students had the opportunity to talk to foreign volunteers in Mexico as well as to skype with Mexican volunteers abroad. The activities were a success and many of the participants already announced that they would be happy to take part in the second activity called 'Un día de voluntariado'.