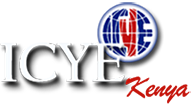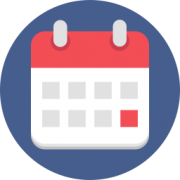 ICYE KENYA's campaign focuses on enhancing the visibility and growth of international long-term volunteering and creating recognition of its vast experience in the field. In doing so, it would like to increase the number of young Kenyans volunteering abroad and the number of young people who come to Kenya to volunteer in local NGOs, as well as the families who host these volunteers. To reach out to potential volunteers and host families, ICYE Kenya will step up its promotion on social media platforms in addition to arranging local information sessions at schools, and colleges and in public spaces as well.
As part of the strategy to enhance its visibility, ICYE Kenya will work on building new and stronger relationships with relevant government departments and embassies as well as raising awareness among potential sponsors and fundraising partners. It will work on developing and maintaining good communication through formal one-on-one meetings, in which potential partners can learn more about ICYE Kenya.
To boost the local community around ICYE Kenya, it will aim to create and develop a strong network of local volunteers. This will be done by organising more public and private events with the support and participation of local volunteers.
Timeline:
January/February 2017 – Info sessions at different schools and colleges by ICYE Kenya staff, co-workers, former volunteers, international volunteers in Kenya,
Meetings with Immigration and Embassy staff with director and Board Members of ICYE Kenya
April/May 2017 – Info sessions at malls or public events by staff, board members, former volunteers and co-workers of ICYE Kenya
June 2017 – Sports tournaments, global action by staff, co-workers, board members and other organisations in ICYE Kenya's networks