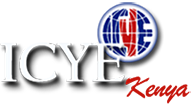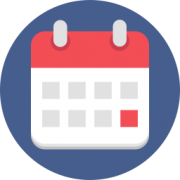 ICYE Kenya's campaign focuses on enhancing the visibility and growth of international long-term volunteering and creating recognition of its vast experience in the field. In doing so, it would like to increase the number of young Kenyans volunteering abroad and the number of young people who come to Kenya to volunteer in local NGOs, as well as to increase the number of families hosting volunteers. To reach out to potential volunteers and host families, ICYE Kenya will step up its promotion on social media platforms in addition to arranging local information sessions in schools, colleges and in public spaces.
As part of the strategy to enhance its visibility, ICYE Kenya will work on building new and stronger relationships with relevant government departments and embassies as well as raising awareness among potential sponsors and fundraising partners. It will work on developing and maintaining good communication through formal one-on-one meetings, in which potential partners can learn more about ICYE Kenya.
To boost the local community around ICYE Kenya, it will aim to create and develop a strong network of local volunteers. This will be done by organising more public and private events with the support and participation of local volunteers.
Timeline:
January/February 2017 – Info sessions in different schools and colleges by ICYE Kenya staff, co-workers, former volunteers, international volunteers in Kenya
Meetings of immigration and embassy staff with director and Board Members of ICYE Kenya
April/May 2017 – Info sessions at malls or public events by staff, board members, former volunteers and co-workers of ICYE Kenya
June 2017 – Sports tournaments, global action by staff, co-workers, board members and other organisations in ICYE Kenya's network
Events:
Good Deeds Day 
Good Deeds Day is an annual, international celebration of Doing Good. All over the world, hundreds of thousands choose to volunteer and help others, putting into practice the simple idea that every single person can do something good, large or small, to improve the lives of others and positively change the world.
Good Deeds Day was initiated in 2007 by businesswoman and philanthropist, Shari Arison, and launched and organized by Ruach Tova (NGO), a part of The Ted Arison Family Foundation, the philanthropic arm of the Arison Group. Since its launch in 2007, this annual tradition of good has grown from 7,000 participants in 2007 in Israel to almost 1 million in 2015, going global in 2011 with 10 international cities.
This year, 2017, ICYE Kenya had the opportunity to participate in the good deeds day celebration which was held for the first time in Kenya, Nairobi at the Kenyatta International Conference Centre (KICC) on the 2nd of April. The event started with a peace march within the Central Business District led by county officials, Members of the Scouts Association and Good Deeds Day Officials. The event attracted 100 exhibitors from the government, universities, civil societies and several NGOs. It was a great opportunity for ICYE Kenya to advertise its volunteering exchange programme and to search for new host projects. ICYE Kenya networked with members of various NGOs, which will hopefully lead to new partnerships in the near future.
The ICYE Kenya stand attracted close to 50 people who showed interest in being part of the programme either as volunteers or as partner host projects.  Since the event, an increased number of young people have contacted ICYE Kenya, evincing interest in knowing more on how they can volunteer both locally and abroad. The day was a success and ICYE Kenya is looking forward to having a significant increase in the number of viable candidates for the year 2018.