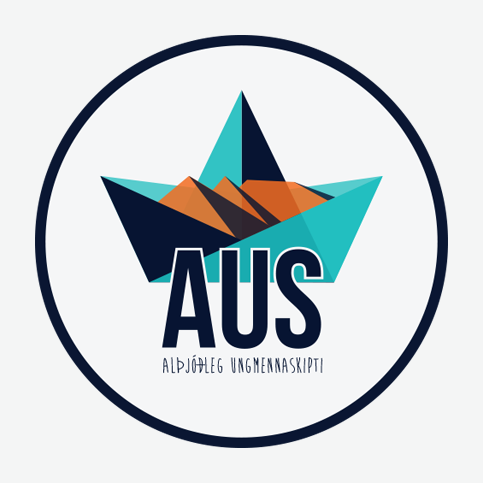 Contact details
ICYE Iceland/AUS
Hinu Húsinu, Pósthússtræti 3-5,
101 Reykjavik,
ICELAND
Tel: +354-5177008
Fax +354-411 5501
Website: aus.is
Facebook
E-mail: aus@aus.is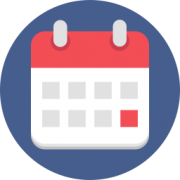 Becoming an Earth Citizen
With the aim of making AUS more visible and recognised as a volunteering organisation, it will implement a long-term online and offline communication and promotion strategy. The campaign "Becoming an Earth citizen" strives to widen recognition and strengthen the image of volunteering amongst Icelandic youth by placing emphasis on the values of non-formal and intercultural learning. The implementation of the campaign will comprise various stages of action and consist of specific marketing tools and methods.
Methods and activities of the campaign: 
RESEARCH: October-November 2016
A theoretical overview of marketing and communication concepts and theories was prepared. AUS' team met to develop ideas and define general milestones for the campaign.
INVESTIGATION October-December 2016
Schools, universities, events, pub/clubs, sport clubs were visited by the AUS team to observe, spend time with and talk to the young target groups in order to get a better understanding of their values, motivation, ambitions, choices and ideals.
PARTNERSHIPS start December 2016
Since the start of December 2016, AUS has been involved in establishing new relationships with high-schools and implementing "volunteering clubs" led by youth ambassadors (former volunteers), as well as finding new partner projects abroad.
WEBSITE OPTIMISATION AND SOCIAL MEDIA MARKETING October 2016 – August 2017
Its visibility strategy includes updating the English version of its website, establishing an internal web database of volunteers and creating a newsletter distribution through the usage of Mailchimp.  It will create, upload and post new content on a regular basis through its social media platforms to attract more young people to AUS and international volunteering.
MARKETING MATERIALS May 2017
It will develop new marketing material:  create a new logo and corporate identity design suited to its young audiences, as well as leaflets and poster, which will be distributed in schools, universities, local cultural centres, bars and cafes all around Iceland.
INFIELD COMMUNICATION November 2017 on a regular basis
AUS will organise events, regular monthly AUS events in collaboration with local youth centres, e.g. concerts, discussions, workshops and trainings, to promote the value of volunteering, non-formal and intercultural learning.
Through its various actions and activities, AUS seeks to have a far larger following on social media platforms (Facebook, Instagram, Snapchat…), boost its website traffic, increase the numbers of young Icelanders volunteering abroad in ICYE short and long-term programmes and develop strong, new international partnerships for volunteers from Iceland.
AUS EVENTS:
President visit 17/11/2016
On 17th of November AUS volunteers, office team members and AUS board members met with the newly elected President of Iceland, Guðni Thorlacius Jóhannesson. The group meet with the president at his house Bessastaðir in Garðabær for a informal talk on volunteering, Iceland and his new role as the President of Iceland.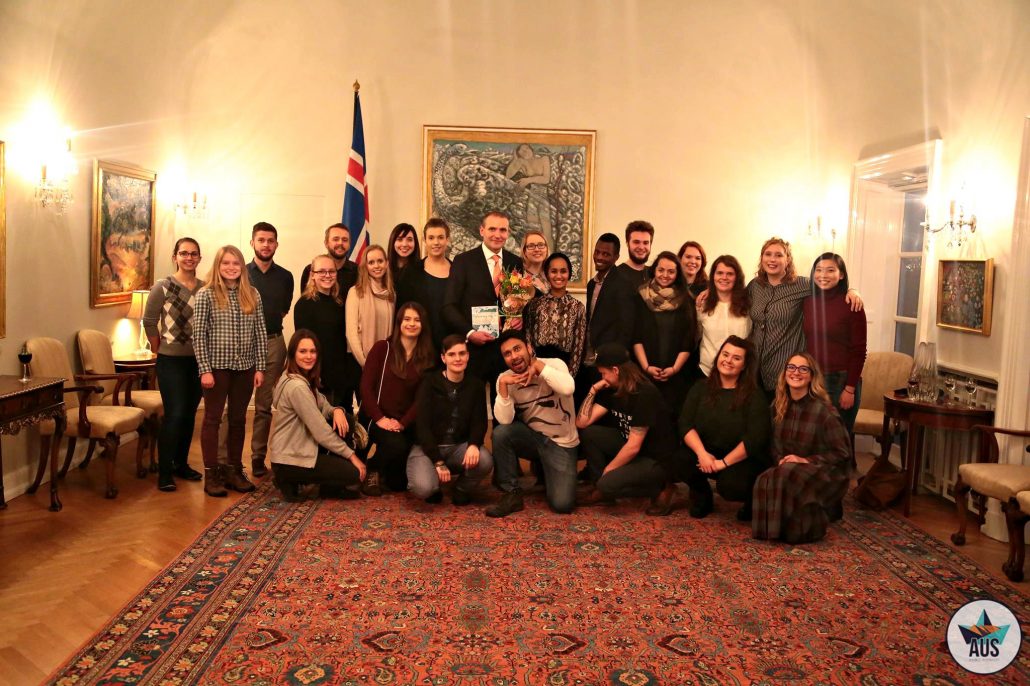 Workshop "Acted out" 19/11/2016 – 26/11/2016
25 youth workers from different European countries joined together in Iceland to do a one week training on human rights and the global refugee crisis.  The training was composed of workshops and exercises with the focus on topics such as increasing awareness in racism/nationalism issues,promoting inclusion and tolerance, sharing experiences on the refugees situation in Europe, discussing the asylum and migration topics.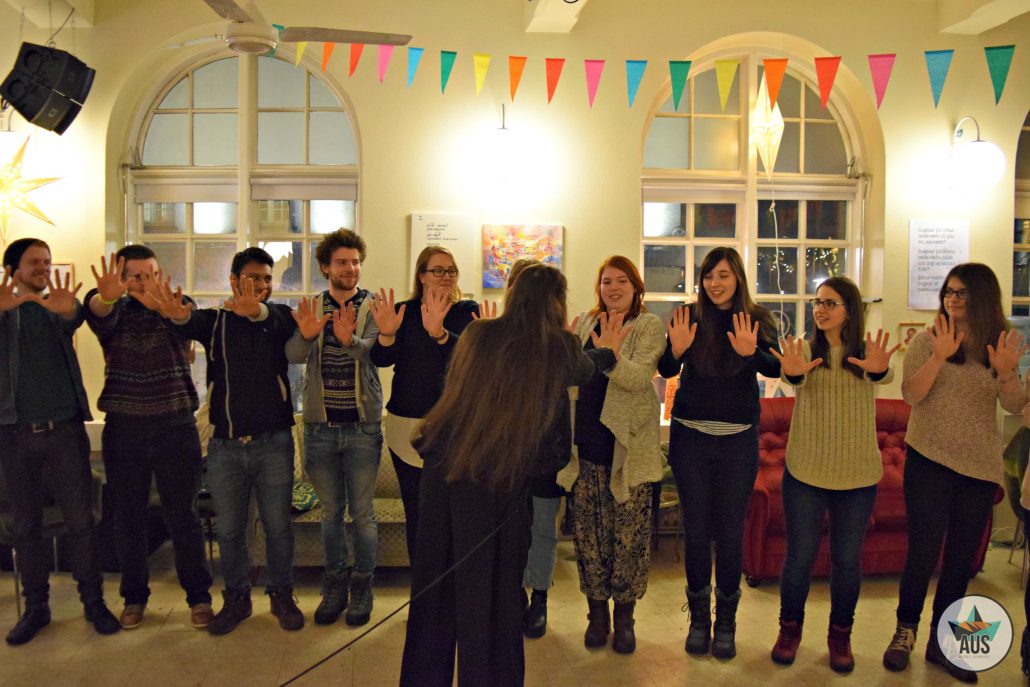 Workshop "Earth citizens" 19/01/2017
An open workshop and discussion on topics such as tolerance, inclusion and equality.
This event meant to bring awareness on the ways discrimination is affecting us in our day to day lives and to inspire to take action in this fight against racism and discrimination. Following the workshop there was a speech from a special guest from Somalia, who narrated his personal story about how it is to be an immigrant and asylum seeker in Europe.