Contact details
ICYE Denmark
Klosterport 4A, 3. sal
DK-8000 Aarhus C
Denmark
Tel: +45 861 807 15
Webiste: icye.dk
Facebook
E-mail: icye@icye.dk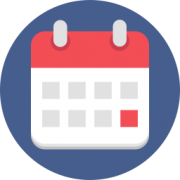 The main objective of Dansk ICYE's promotion campaign is to increase the number of families and projects that host international volunteers in Denmark. To achieve this, Dansk ICYE will provide all the necessary information on hosting possibilities in Denmark, raise awareness of the benefits of being a host family and host project linked to the values and work of ICYE, and strengthen the support given by host families and projects to volunteers through trainings and skills development. Dansk ICYE thus seeks to strengthen its network of host families and projects in the country.
The Dansk ICYE team will hold several Info-meetings to provide and share information on hosting and its benefits, a summer training camp for current host families and an event to reach more families (e.g. traditional families, couples and the elderly, and alternative families – communities, collectives, common houses, hosting projects, etc.). Dansk ICYE will also produce publicity material (presentations, brochures, posters…) for use in Info-meetings and events, and create videos portraying the relationship between the volunteers and their host families to share them on social media platforms and at the events it organises.
Dansk ICYE strives to have more host families, more host projects, families with skills to support volunteers, and to integrate host families and projects into the organisation.
TIME TABLE:
April/May 2017

Info-meeting about the benefits of being host-family in Dansk ICYE

December 2017

Info-meeting about the benefits of being host-family in Dansk ICYE