Exploring New Destinations
ICYE Colombia aims to increase its volunteering exchange by exploring non-traditional destinations and placing emphasis on the ICYE South-South programme. ICYE Colombia is strengthening its relations with ICYE National Committees and developing a publicity campaign that encourages potential and new volunteers to explore non-European destinations. An important part of its strategy is to involve former volunteers and have them share their experiences with young Colombians and play an active role in the public events they organise.
EVENTS/ACTIVITIES:
Promotion of new, non-traditional volunteering destinations
ICYE Colombia is seeking closer cooperation with new, non-traditional volunteering countries within the ICYE Federation. Traditionally young people in the global north volunteer in community development projects in the global south, or vice versa. There is therefore a remarkably low trend of south-to-south volunteering exchanges. This is why the ICYE Federation offers travel bursaries to young people from the global south who participate in the ICYE long-term volunteering programme in a country in the global south. The ICYE South-to-South Programme aims to reverse prevailing trends (of north-south, south-north exchanges) and to foster youth mobility on a South-to-South basis for young people with limited access to opportunities. ICYE Colombia is keen on promoting Kenya and Taiwan in order to establish stronger cooperation for the long-term volunteering programme.
To promote Kenya and Taiwan as new volunteering destinations for young Colombians, ICYE Colombia organised an event at the National University. They used their recently updated database of former volunteers to reach larger numbers of young people and also promoted the event on Facebook and Twitter.
The promotional posters for the event at the National University of Colombia: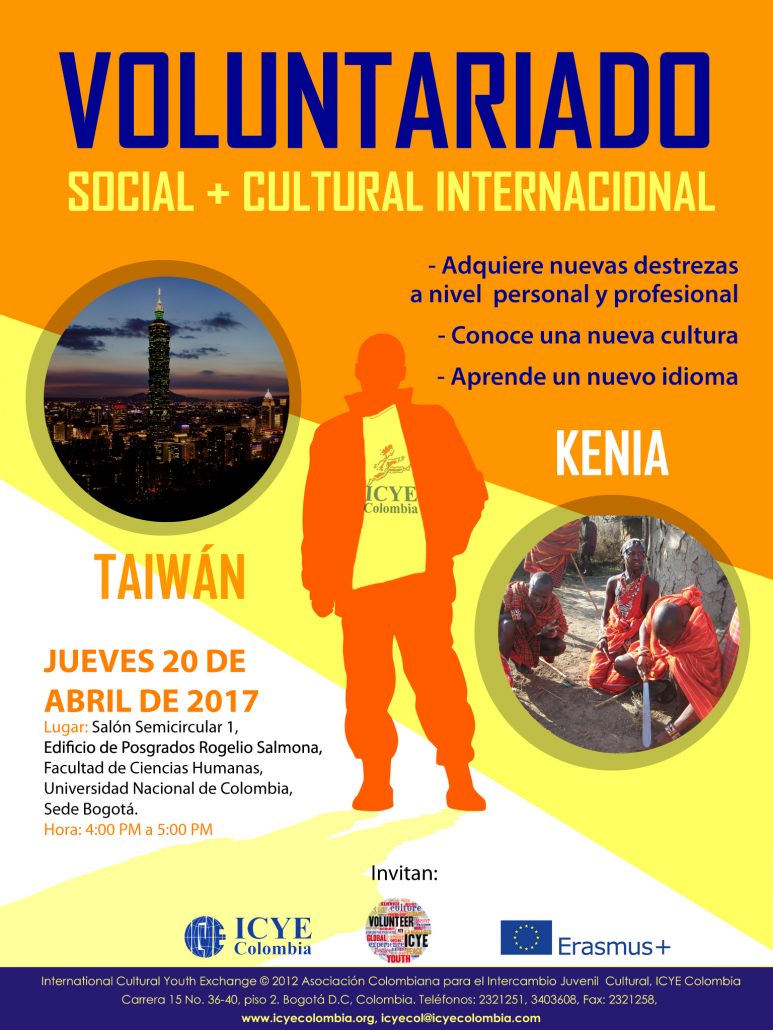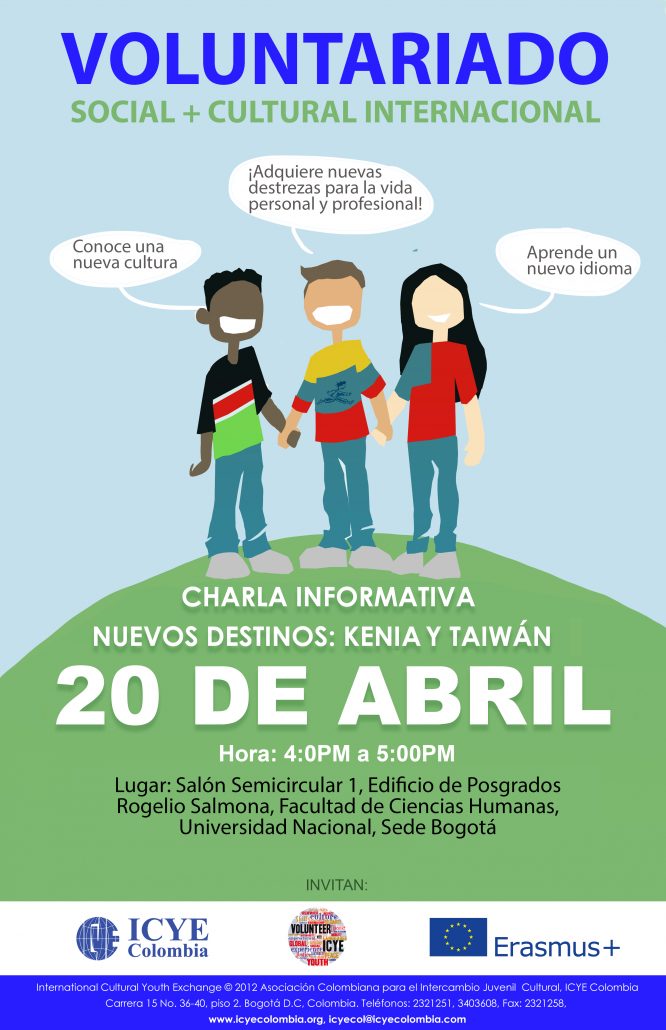 The event was held at the National University of Colombia in Bogotá on 20 April 2017, where current volunteers from Kenya and Taiwan presented the history, culture and gastronomy of their countries and their volunteering experiences in Colombia, as well as talking about the value and benefits of volunteering and non-formal learning. The event informed young Colombians about the many advantages of volunteering and introduced them to the ICYE long-term volunteering programme.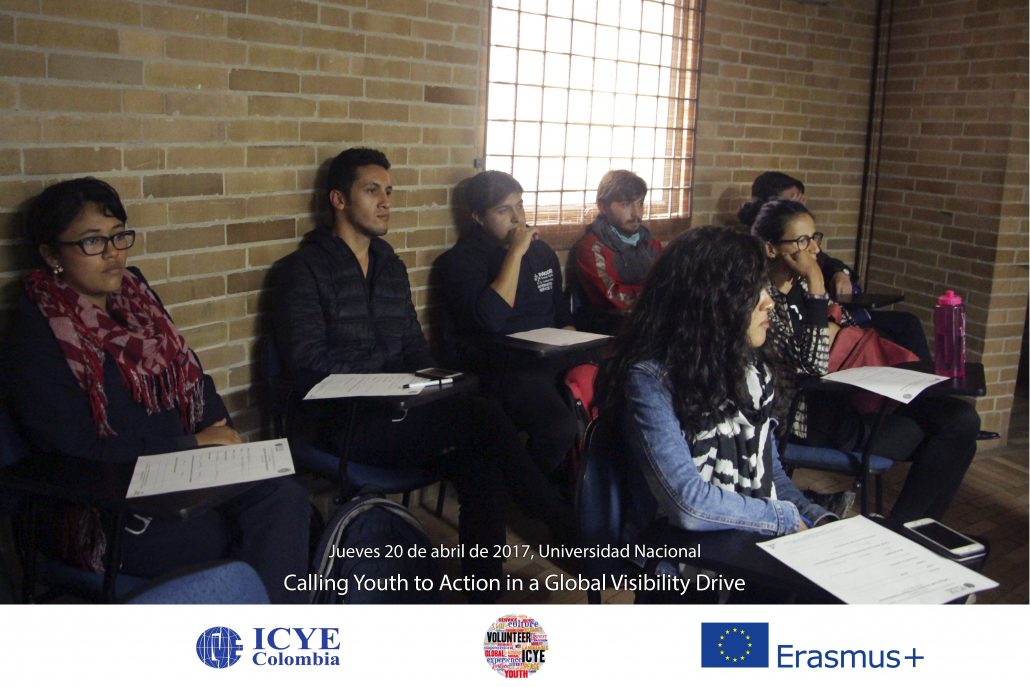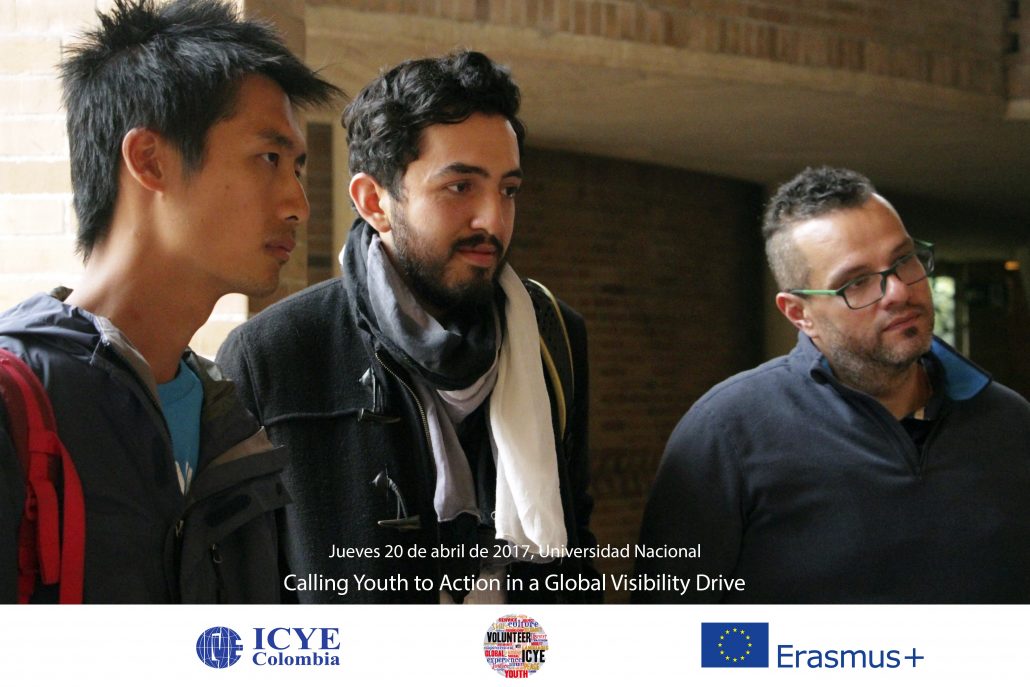 Photos from the event at the National University of Colombia on the 20 April 2017
.
The International Dinner
The International Dinner is an annual event organised by the ICYE Colombia Committee for the ICYE volunteers in Colombia. Here the participants have the opportunity to share the gastronomy off their home countries and likewise to taste the food and learn the history of other countries. This year young people from Germany, England, Kenya, Taiwan and Colombia presented food from their countries.
At the same event, ICYE Colombia worked on promotional videos and photos for their visibility campaign and interviewed some of the volunteers about their experiences in the country. ICYE Colombia is presently working on producing these videos which are scheduled for release by June end.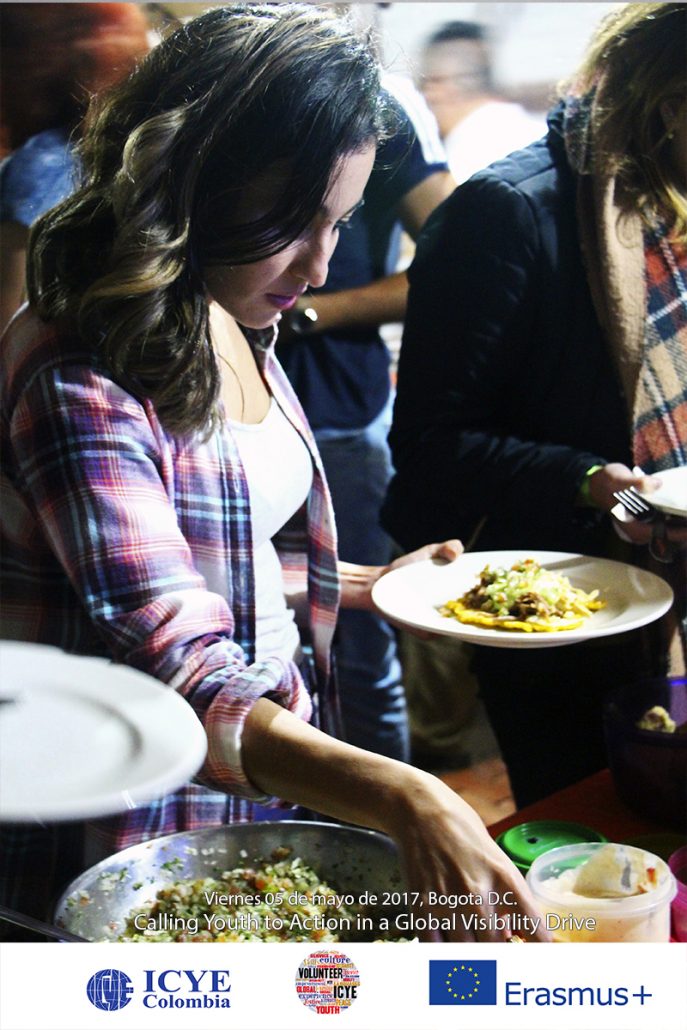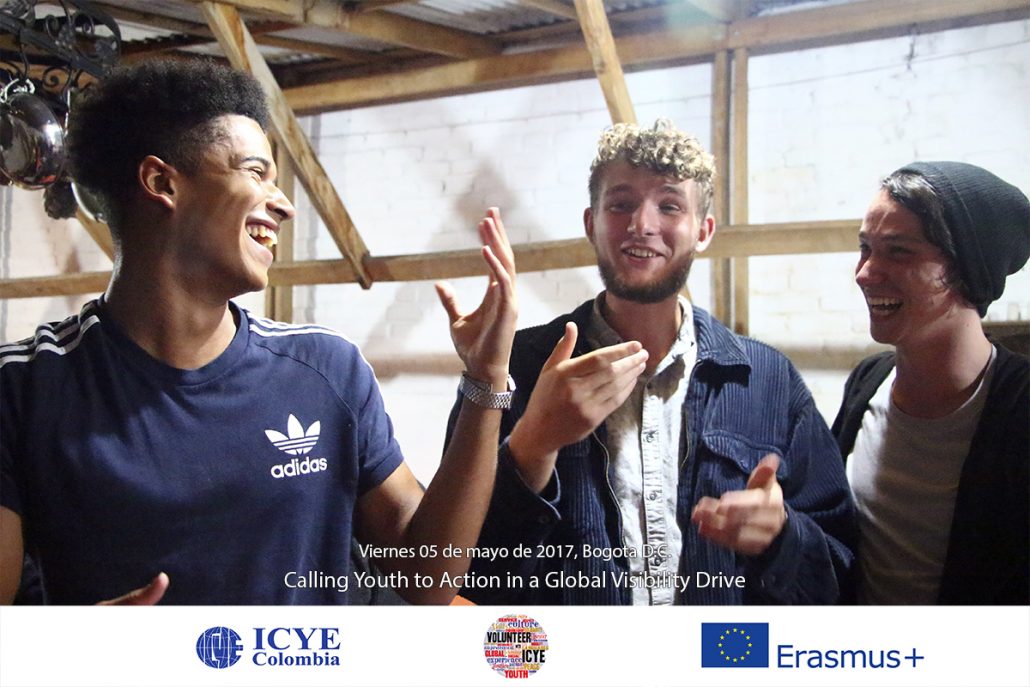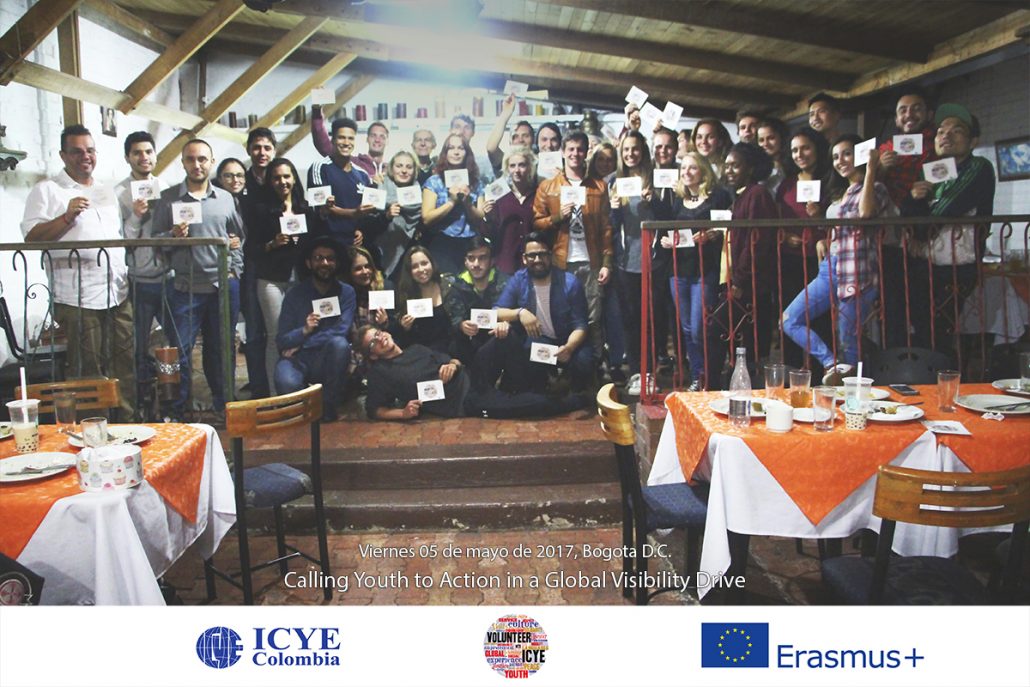 Photos from the Intenational Dinner