A2D Project- Research Group for Alternatives to Development , Inc. (PHL-74)

Type: Administrative - Country: Philippines
Brief description and main aims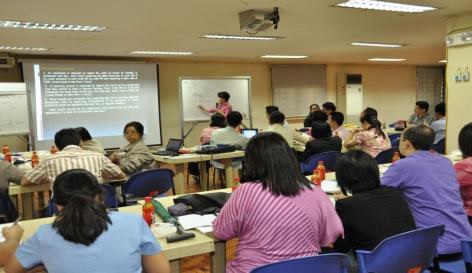 A2D is a non-profit and non- government organization based in Cebu City that works toward finding innovative and alternative ways to facilitate the improvement of peoples' lives. A2D's vision is to build a Filipino society that is inclusive, democratic and just. They believe in people-centered development that is geared toward human flourishing. A2D's mission is to improve lives through promotion of evidence-based development practice. They are committed to finding innovative alternatives to address poverty, exclusion and inequality in the Philippines.
Main Activities
The project's main activities include:
Establishing filing system in the office.
Maintaining and updating social media accounts to increase internet presence of A2D
Providing inputs in developing and drafting communication s and branding materials of A2D.
Providing assistance to finance officer in financial management and filing of A2D.
Providing contribution in developing project proposal for submission to funders.
Volunteer tasks
The volunteer is expected to:
Conduct inventory of A2D Projects' existing file
Establish a filing system
Regularly update A2D facebook account
Write news stories for website posting
Facilitate posting to website of success stories from projects.
Conduct desk reviews on best practices on communication and branding plans of other civil society organizations.
Assist finance officers in making follow-ups to staff re:financial responsibilities to A2D ( budget request liquidation)
Create an inventory of possible funders , call for proposals
Organize meetings with the project development team
Conduct desk reviews and internet research to contribute to proposal write up
Volunteer requirements / Skills
The volunteer should be:
Flexible, open-minded and able to adapt the local situation
Sociable and able to easily mingle with Official, staff, volunteers without prejudice, etc.
Committed to regular updates/reporting/monitoring through mobile, online communication
Independent and requires little supervision
Innovative, industrious, adventurous, creative and fun loving
Location
Osmeña Blvd., Capitol Site , Cebu City
Hosting Situation (Board and Lodging)
The volunteer will live in a shared apartment ( another volunteer will be living there too).
Explore our projects world-wide
Explore our Projects Database and find placements among over 800 volunteering opportunities in more than 40 countries.
Long-term Projects
You can see all the projects on a country leaving the Project Type field empty and selecting a country.
Short-term Projects
You can see all the projects on a country leaving the Project Type field empty and selecting a country.