Change African Child International (CACI) (UGA-75)

Type: Human rights, Children - Country: Uganda
Brief description and main aims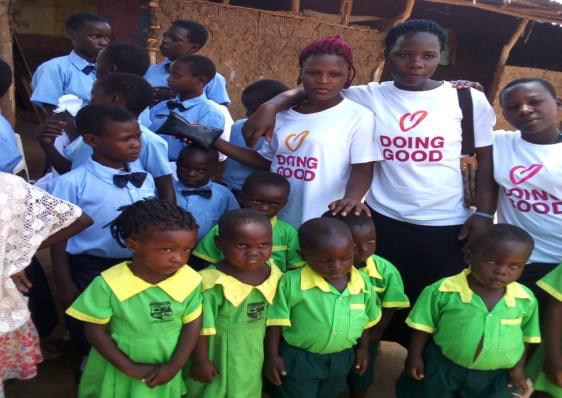 Change African Child International (CACI) is an indigenous Ugandan voluntary NGO founded in 2012. CACI operates in Wakiso District and parts of Kampala District with a vision of A Society Where Child Rights Are Respected and All Children Living Dignified Lives. CACI exists to socially and economically empower families and communities to holistically address child rights.
Main Activities
Since 2012 CACI has carried out various interventions in addressing the plight of the OVCs, youth and women including refugees in Wakiso District and part of Kampala. CACI has mainly functioned with four Core Programs:
Skills Development Training Program ( four main activities)
Course in Hairdressing and Cosmetology

Tailoring, Garment Cutting, Fashion Design & Sweater Making

Products Works and crafts making

Computer Training
Adult Literacy Training Program
with a particular emphasis on Reading, Writing and Counting; Learning of Luganda and English.
Entrepreneurship Training Progam
addressing Cottage industries development at household and group levels among OVC Caregivers, the youth and the community at large. Beneficiaries gain skills in Basic Business Forecasting and Planning, Generating Cash Flow, running one's trade as a business entity, Management of small scale businesses using minimum capital and crafts making etc.
HIV/AIDS Program (four main activities)
HIV/AIDS Prevention
Voluntary Counseling and Testing
Home based care
Support through Home visits to families with People Living With HIV/AIDS (PLWAs) and Orphans and Vulnerable Children [OVC'S].
Volunteer tasks
Our project is involved in a number of activities, so volunteers can chose for themselves where they are comfortable. Our work is intertwined with the community where we are based in activities such as adult education, helping out with children, assisting the girls in crafts making, the boys in shoes making, counselling, providing care for the sick, going on home visits, assisting young women in hair dressing training.
Volunteers work 5-6 hours a day, from Monday-Friday. Weekends are reserved for volunteers to do their own personal things.
Volunteer requirements / Skills
The volunteer should:
be creative
be open minded
be interested in adapting to our culture
be able to multitask
be a team player
be able to speak English
be a friendly and kind person
Location
CACI operate in Wakiso District and parts of Kampala District.
Hosting Situation (Board and Lodging)
Volunteers live with a host family within the community. Families here share everything but the volunteer will have their own bedroom.
More Information
Internet is got through mobile phone data when a Sim Card is purchased.
Explore our projects world-wide
Explore our Projects Database and find placements among over 800 volunteering opportunities in more than 40 countries.
Long-term Projects
You can see all the projects on a country leaving the Project Type field empty and selecting a country.
Short-term Projects
You can see all the projects on a country leaving the Project Type field empty and selecting a country.