Lawndale Finance Company, Inc- Kasanib sa Pag-abot ng Pangarap, Inc. (LFCI-KPPI) (PHL-62)

Type: Health, Environment, Education - Country: Philippines
Brief description and main aims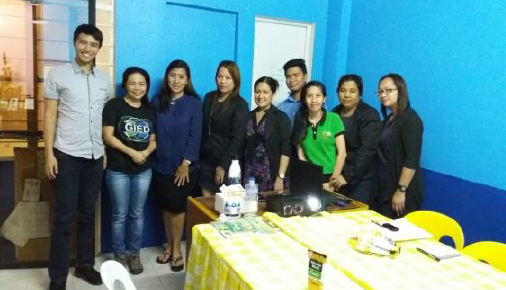 Kasanib sa Pag-Abot ng Pangarap (Partner in Achieving Aspirations/Dreams) LFCI-KPPI, is an institution dedicated to promote entrepreneurship and work while caring for the people's health, education, and the environment.
This institution has 9,341 members , 95% of them are women. Most of the members main sources of livelihood or income is farming, tricycle (motorized wagons) driving and Sari-Sari (small household) stores.
HERDS Inc. is a livelihood project, which we have developed, that empowers women of Nueva Ecija through product making, starting with rags. It also works to decrease unemployed by providing training to deserving community members , which allows them to break-free from cycle of poverty.
LFCI-KPPI's main aims are:
To help people have livelihood, become productive and generate additional income
To provide Scholarship assistance to deserving students/youth
To provide medical/health assistance
To foster ecological soundness through environmental rehabilitation
To provide capacity building to enhance income generating activities
Main Activities
The project's main activities include:
Community involvement such as conduct of Outreach Programs like Medical-optical Mission
Scholarship Program
Pangarap na Puno Programs
Clean Child/Healthy Child Programs
Gift Giving and Feeding Program to remote areas in Nueva Ecija.
Volunteer tasks
The volunteers will undergo orientation regarding the project's purpose and process. They will be provided with proper guidance and ample work exposure in the livelihood production, marketing, creative ideas to enhance products, etc and will also be exposed to the trading of local products to target markets.
Volunteer's tasks include:
Involvement on HELEN's Rags of Dreams, Inc. operations
Participate in all different outreach programs conducted by LFCI-KPPI.
Volunteer requirements / Skills
The volunteer should:
be at least 18 years old
be open-minded and willing to learn
know the value of teamwork
be able to handle cross cultural differences with respect and full understanding
Location
Cabanatuan City, Nueva Ecija
Hosting Situation (Board and Lodging)
The volunteer will live with a host family. (expect to have a shared room with your host sister or brother or another volunteer)
Explore our projects world-wide
Explore our Projects Database and find placements among over 800 volunteering opportunities in more than 40 countries.
Long-term Projects
You can see all the projects on a country leaving the Project Type field empty and selecting a country.
Short-term Projects
You can see all the projects on a country leaving the Project Type field empty and selecting a country.