Patupat Elementary School (PHL-58)

Type: Sport/Leisure, Education - Country: Philippines
Brief description and main aims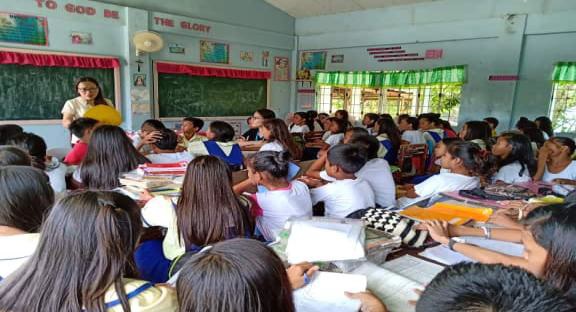 Patupat Elementary School aims to promote students quality learning potentials through various academic and extra-curricular programs and activities and to give opportunityiesto the students to learn about new cultures and interact with foreigners.
Main Activities
The School's main activities include:
Teaching, organizing/coordinating club activities, assisting during school camps/field trips, supporting other school work, etc.
Assisting in the development of Music, Arts, and Sports classes
Assisting in tutoring session and/ or teaching a foreign language
Volunteer tasks
The volunteer is expected to:
Assist school teachers in teaching and organizing school activities.

Help the teachers and school nurse with health education and physical fitness of children
Plan , organize and roll out capacity building and leadership training seminars for children
Assist in school trainings and sport activities.
Mingle with the children/volunteers and other partners without prejudice and to share also his/her experiences from the country where she/he came from.
Volunteer requirements / Skills
The volunteer should be:
Flexible, open-minded and able to adapt to the local situation
Sociable and easily mingle with officials, staff members and volunteers without prejudice, etc.
Independent and require little supervision
Innovative, industrious, adventurous, creative and fun loving
Location
Patupat Elementary School is located in Brgy. Patupat which is one of the barangay of Barili and it is located 67 kilometers south from Cebu City. It is accessible to all kinds of land transportation. It has a tropical climate and seldom visited by typhoons. The barangay is one of the few barangays in Barili awarded for having constituents.
Barili is a 2nd municipal income class municipality in the province of Cebu, Philippines. According to the 2015 census, it has a population of 73,862. In the 2016 electoral roll, it had 42,831 registered voters.
Duration
This is a short term project available only from June to March.
Hosting Situation (Board and Lodging)
The volunteer will live with a host family (expect to have a shared room with your host sister or brother)
Explore our projects world-wide
Explore our Projects Database and find placements among over 800 volunteering opportunities in more than 40 countries.
Long-term Projects
You can see all the projects on a country leaving the Project Type field empty and selecting a country.
Short-term Projects
You can see all the projects on a country leaving the Project Type field empty and selecting a country.