Free languages center for underprivileged students - South (VNM-120)

Type: Cultural Exposure, Education - Country: Vietnam
Brief description and main aims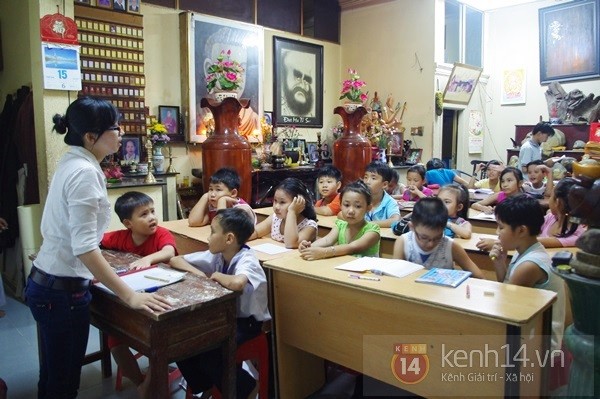 On the changing of society & economic in Vietnam in the past recently years, knowing one foreign language is an advance to find a job opportunity. For many under-privileged students, the chance to improve a foreign language, especially with a native teacher from that language is really difficult and rarely. The aim of the project is to help under-privileged students & children IN HO CHI MINH city a chance to improve foreigner language speaking & listening skill and to develop their communication skill on that language. There are 6 languages offered on the project: English, French, German, Japanese, Chinese & Korean. All courses are free.
The local students after joining that project will have more opportunity to find a better job, while children improving their foreign language background.
The participants through this project will also have chance to exchange culture with local student/children and understand the challenges on the life of children/students in Vietnam
Main Activities
The language center was established in 2010 by sir Thich Nhuan Tam, a monk from a local Buddhist pagoda in GoVap district, Ho Chi Minh city, in order to support young people and students who are under-privileged to have chance to learn foreign language properly. With his active dedication & contribution and many individual sponsors & volunteers, thousand of students & children have chance to learn a foreign langue for free.
There are 6 language classes: French, English, German, Korean, Japanese, Chinese (From Basic/Beginning to Advance). Center opens from 8 AM to 5 PM everyday. On Saturday and Sunday, there is a class for pupils (from 6 years old to 15 years old).
Teachers are international and local volunteer teachers.
At the moment, there are 50 teachers and about 1.000 students. After finishing course, most of students can find a good job.
Volunteer tasks
Volunteer will be responsable of a class. Depending on the skill and experience, the volunteer will be assigned to a class with a level from beginning/basic to advance. At all classes, the volunteer will always work together with a local assistant who knows both languages. A lesson lasts for 2 hours. Volunteer works from Monday to Friday, with a total about 15-20 hours per week, excluded planning time at home.
Volunteer requirements / Skills
Volunteers must be 18 years old minimum. Volunteers must show eagerness, creativity and enthusiastic. Related to this, volunteers need to show creativity and initiative when planning and taking classes. Most importantly, volunteers need to have confidence in the classroom and time management skills to ensure an effective lesson.
There is a maximum of 8 volunteers from the same language (on the list of French, English, German, Chinese, Japanese, Korean) that can work at this project. Volunteers need to check with the hosting organization in advance to see if the project is still available.
Location
Language center is located in Go Vap district . Travelling by bus in about 1 hour from accommodation, sometime more, depend on the traffic.
Hosting Situation (Board and Lodging)
Volunteers will stay in a dormitory, sharing rooms with volunteers of other nationalities joining the same program. Normally, rooms are arranged with about 2-4 volunteers per room. In the busy time, the number can be maximum 5 or 7 volunteers per room in 4 or 5 bunk beds (August or March). Western toilets and hot showers are available. The house has TV, PC with internet, free WIFI, fridge, kitchen with cooking facilities, common room. Laundry service near the house with the cost US$1 for 2 kg.
Breakfast, lunch & dinner are provided.
Food is local style and usually be rice, meat, fish and vegetables & Vietnamese soup. For vegetarians the choice is usually limited to rice, bread, vegetables, egg & tofu.
Volunteer is free to use kitchen for personage cooking.
By individual requirement, the single or twin room can be arranged.
The travel time to project from home is between 15-20 minutes by bus.
Explore our projects world-wide
Explore our Projects Database and find placements among over 800 volunteering opportunities in more than 40 countries.
Long-term Projects
You can see all the projects on a country leaving the Project Type field empty and selecting a country.
Short-term Projects
You can see all the projects on a country leaving the Project Type field empty and selecting a country.