Ooty Children's Home (IND-70)
Brief description and main aims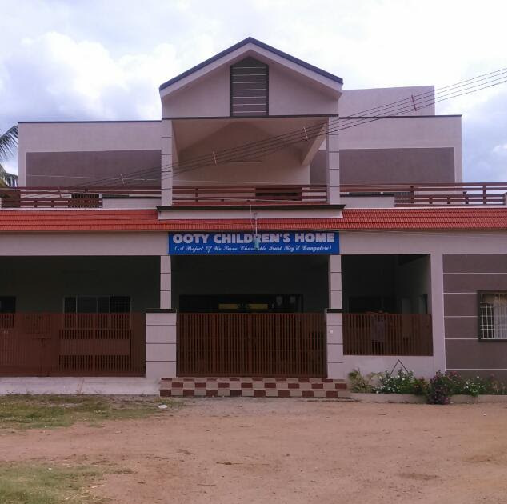 Ooty Children's Home is a project of "WE SERVE CHARITABLE TRUST", Reg'd, Bangalore, and serves abused, neglected, abandoned, wayward, or orphaned children and teens. We provide a holistic approach to this service with emphasis on tall round growth of the child in a safe and secure environment.
Main Activities
We admit the children and teens on criteria that are laid out by our management policy and are looking into their secular social and political care which will elevate to another level. 20 Children are cared holistically with emphasis on proper counselling and guidance. We as a group are concerned with social , economical and political jurisdiction and are trying our best to elevate them from this level that is constitutor for the social economic and spiritual care.
We provide not only food, shelter and clothing but also an arena of growth in the self respected regime. Anyone who reaches at or interacts with our children can notice a space that has already been provided to grow by them. Anyone who participates and contributes in our endeavour of human endowment will be considered as someone great.
Volunteer tasks
The volunteers should have a willingness to teach children and work towards the overall development. Some of the volunteer's tasks include:
Gardening, assisting teaching of spoken English / Science, reading Indian democracy, religions, culture, environment, wildlife, assisting.
Teaching of spoken English / Science, to be used creatively at the volunteer's discretion.
Assisting children's home need and play time with children.
Note:
Once a month there will be a review meeting with the organizers.
Once every three months we will have a community event planned.
Volunteer requirements / Skills
The volunteer should be mature, committed, friendly, patient, enthusiastic and able to deal with kids.
Location
The organisation is located at Dharmapuri Dist. It's situated 150 km away from Bangalore city. The localities of the area consist of a majority of families that are middle level economical groups. The people are helpful to the institution.
Duration
Minimum: 4 weeks.
Maximum: up to one year.
Hosting Situation (Board and Lodging)
Food and accommodation are provided by the project.
Explore our projects world-wide
Explore our Projects Database and find placements among over 800 volunteering opportunities in more than 40 countries.
Long-term Projects
You can see all the projects on a country leaving the Project Type field empty and selecting a country.
Short-term Projects
You can see all the projects on a country leaving the Project Type field empty and selecting a country.