Betty Bantug Benitez Foundation Inc. (BBBF) (PHL-33)

Type: Health, Education, Disadvantaged, Development, Community - Country: Philippines
Brief description and main aims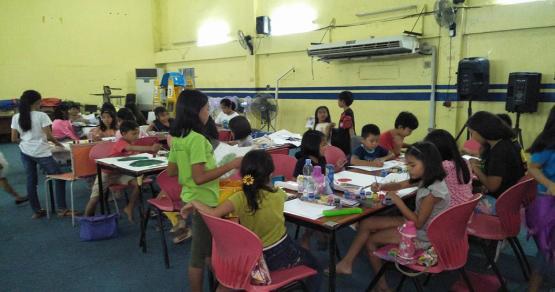 Betty Bantug- Benitez was the inspiration for this Foundation. Her mind was forever teeming with bright, benevolent and beautiful projects for the Filipino children and she worked hard to fulfill these projects up until her final days in this world.
Inspired by her unwavering commitment to labor with love for the children of today and tomorrow, the foundation joins Betty in making her bright, benevolent and beautiful dreams a reality.
Two decades ago, this woman of commitment was honored with the creation of the Betty Bantug- Benitez Foundation (BBBF), barely three months following her passing in June 1982. Bearing her full name, the foundation aimed to continue her work, reflecting her compassion and love, especially for children.
Main Activities
BBBF's main activities include:
Conducting and supporting arts program for children and excellence in education activities
Providing family health care
Livelihood Program
Actively support sports development and health programs like medical missions, feeding programs and distribution of medical equipment and medical assistance
Volunteer tasks
Volunteer's tasks include:
Assist teachers/staff in academic related activities share his/her experiences from the country where she/he came from
Assist the coordination of scholarships and health programs
Assist the staff/facilitators in the conduct of community related activities like capacity building programs and other non-formal education, etc
Volunteer requirements / Skills
The volunteer should:
Be sociable and a team player
Have a bigger heart for the disadvantaged and less privileged people
Be flexible, open minded and able to adopt local life situations
Be independent and able to work with limited supervision
Be creative, innovative, adventurous and love fun
Be competent and have a sense of community
Have a commitment to service
Be able to organize sports, music, arts, etc. activities for the children and youth in public schools and communities
Commit to work fulltime while in the country
Location
Victorias City
Duration
This a short term project offered year round.
Hosting Situation (Board and Lodging)
The volunteer will live with a host family (expect to have a shared room with your host sister or brother) or in the organization's staff house.
Explore our projects world-wide
Explore our Projects Database and find placements among over 800 volunteering opportunities in more than 40 countries.
Long-term Projects
You can see all the projects on a country leaving the Project Type field empty and selecting a country.
Short-term Projects
You can see all the projects on a country leaving the Project Type field empty and selecting a country.