Teach English to Buddhist Monks (NEP-53)

Type: Education: Teaching languages - Country: Nepal
Brief description and main aims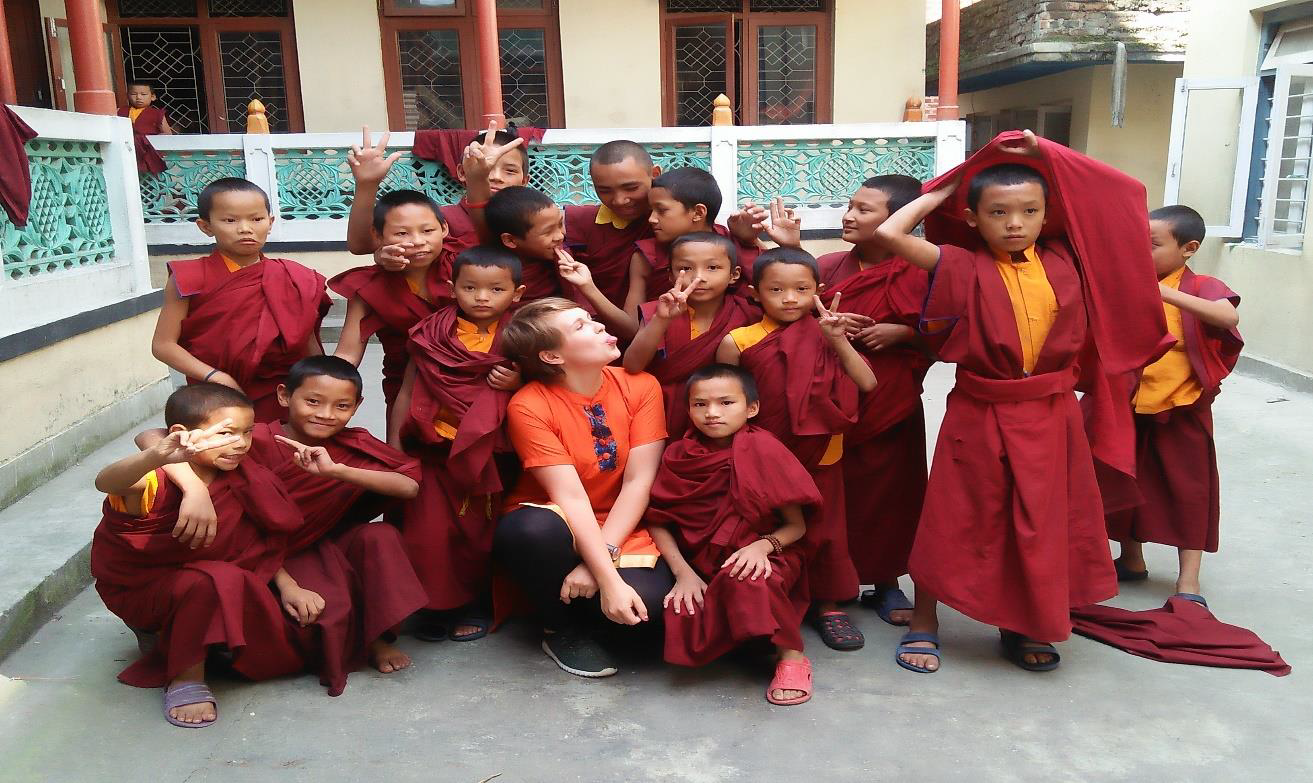 Teach English to Buddhist Monks in Nepal and help them to become proficient in this language. This will let the Monks to be able to speak and write in English and be able to share their religion with people from around the world.
Volunteers at this project in Nepal will also get an amazing opportunity to immerse in Buddhist tradition and spirituality while sharing their love and knowledge of the English language.
Volunteer tasks
Volunteering as an English teacher to children in a Buddhist monastery is a deeply rewarding and unforgettable opportunity to give back. This project requires the volunteers to be respectful to the monks and abide by the rules at the monastery. As a volunteer, you will also witness and participate in traditional Buddhist rituals while organizing games, paintings, drawings, and other creative activities for the young monks. You will get the chance to learn and immerse yourself in Buddhist culture.
Volunteers will become a real part of everyday life in a monastery
Play educational games with children
Develop activities that fit the monks' needs. Prioritizing listening, reading and speaking classes.
Help some children individually to develop their English level
Make educational activities with the monks, during which they can practice according to their own language level and courage them to speak English more openly
Be a role model to the monks. (It is forbidden to smoke or drink in front of the students).
Volunteer requirements / Skills
There are no specific skills or qualifications required. You are expected to be respectful to monks as well as the rules at the monastery. Interest in Buddhism, flexibility, and self-motivation will help the volunteers to make their stay rewarding. Native English speakers are preferred but not mandatory. If you have sound knowledge of the English language, you can contribute to this project despite being a non-native English speaker.
The volunteer should:
be endowed with good character and ability to adapt
have a good will and desire to learn
have patience and be collaborative
show enthusiasm and the ability to maintain motivation and reliability
have confidence in their knowledge and the subject that they are teaching
have good management skills to ensure an effective support
have a positive ability to inspire and encourage children in learning and exploring their multiple talents
show creativity and initiative when planning and taking part in activities
Location
The project is located in Kathmandu.
Hosting Situation (Board and Lodging)
Volunteers of this project will live with host family or in a volunteer house. From the volunteer house, you need to travel by bus which takes 15 / 20 minutes' drive and 10 minutes walking to reach the project. You will be sharing rooms with volunteers of other nationalities joining the same program. Lunch and dinner are provided by the host family or hostel. Food is mainly local style mainly, however, the hostel cook may serve different types of Nepalese and Indian food .The main types of food will be rice, lentil soup and vegetables. If you are interested to cook food or learn then please let host family know about it.
More Information
Note: aside from the regular fees, volunteers are required to pay additionally 100 euros every week while participating in this project.
Note: The program fees for this project are different than the normal ICYE program. Please contact your country coordinator for further updates.
A maximum of 4 volunteers can be engaged in this project. Volunteers need to check with the hosting organization in advance to see the availability of the project.
Explore our projects world-wide
Explore our Projects Database and find placements among over 800 volunteering opportunities in more than 40 countries.
Long-term Projects
You can see all the projects on a country leaving the Project Type field empty and selecting a country.
Short-term Projects
You can see all the projects on a country leaving the Project Type field empty and selecting a country.